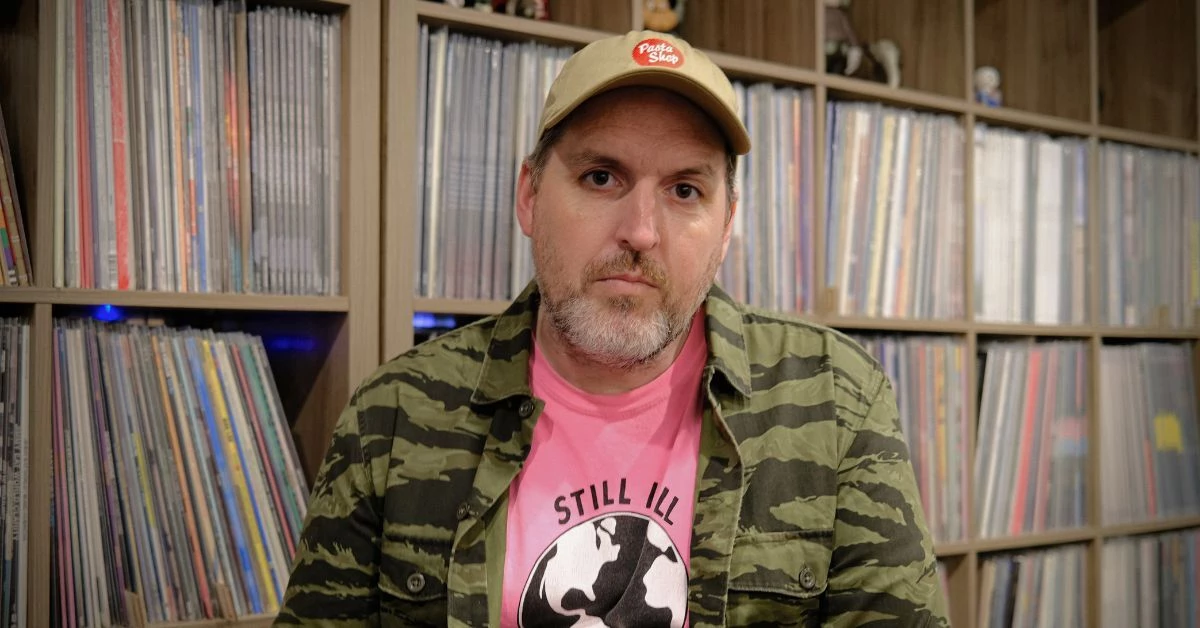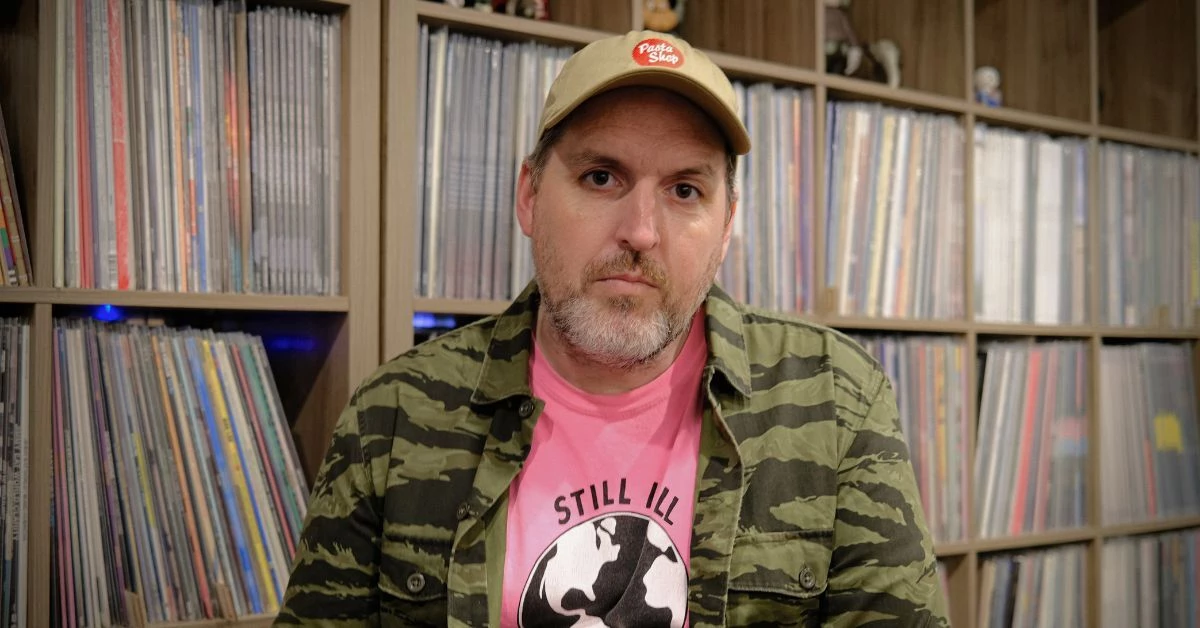 AP Gallery explores the work of photographers, directors and other creatives who help shape the music world from behind the scenes. We explore the stories behind the shoots and take deep dives into the most compelling media, asking about the vision as well as the happy accidents that create some of the most powerful moments in music.
Michael Dubin has lived and breathed music in every sense of the word. After attending his first DIY shows nearly 30 years ago, Dubin has dedicated himself to the pursuit of art, documentation and community. Dubin came of age during the now famous Long Island, New York, hardcore and emo era when the scene was at its rawest and pure form, and long before the mainstream took notice, Dubin knew he had to document this special moment in history. 
Read more: Meet Koyo, the Long Island quintet at the forefront of the melodic hardcore and emo revival
Long Island birthed early hardcore staples Vision Of Disorder and Silent Majority, but it wasn't until the late '90s and early 2000s that things really began to explode. In Long Island alone, there was a burgeoning scene of now-legendary bands, including Glassjaw, the Movielife and Taking Back Sunday, who were putting an emphasis on emotional lyrics and song structures that harked back to their hardcore ancestors. Dubin, who never played instruments or had dreams of being in a band, knew he wanted to be part of the history that was unfolding before him. So he became the de facto historian of the scene, the unofficial A&R person for discovering new talent and someone who could bring the community together in meaningful ways.
attachment-AtTheDriveIn-NYC-2000
[At The Drive-In / Photo by Michael Dubin]
Beyond photography, Dubin has helped connect some of the scene's heaviest hitters with record labels and resources without taking a single dime. Dubin does this because he simply cares about the music and helping those who create art reach the next level. In the late '90s, Dubin also launched his own independent record label Fadeaway Records, which put out early material from the Movielife and Kevin Devine's band Miracle Of 86. The label served as a launching pad for both artists' flourishing careers. While the label only operated for a few years at that time, Dubin eventually relaunched Fadeaway as a charity initiative in 2013 with the release of the compilation album Friends, a project that raised over 30,000 to help fight pancreatic cancer.
Read more: Darken your clothes with the new Market x MCR streetwear drop
The compilation is loaded with Dubin's friends, a testament to how many people he has impacted through his kind and supportive nurturing of the arts. Select artists on the compilation range from Frank Iero from My Chemical Romance, Motion City Soundtrack and Anthony Raneri from Bayside, among many others. Additionally, Dubin and Fadeaway Records released a compilation titled Between The Bars, which is a tribute to the late Elliott Smith, where all proceeds went to a suicide prevention charity. 
When Dubin isn't snapping high-quality live photos with his digital camera, he can often be spotted in photo areas of venues snapping pictures with his iPhone. While an iPhone may seem unconventional, he has an innate ability to make them into meaningful pieces of art. What's so remarkable about Dubin is the fact that he has remained a patron of the arts for nearly 30 years and will surely continue to for as long as he possibly can. The music scene could use more friends like Dubin, and his documentation of such important scenes and artists will go down in history as something entirely special. 
Obviously, you are from Long Island, New York. What was the first show you went to out there that had a significant impact on your life? 
I can tell you exactly what that was just due to my nature as a person. I have a video of the show and the flyer and everything. I grew up riding BMX, and we filmed everything, so I also brought the camera to shows. My high school was super preppy, but there were eight of us who were "weirdos" across all grades that liked to skate, BMX and listen to music. Some of those kids started a band, and I went to one of their shows to support my friends, but these jock kids came to the show and didn't know what was going on with people moshing and ended up starting a fight with the [legendary Long island hardcore group] Vision Of Disorder guys. 
Everything got destroyed, and the whole show stopped, but for some reason, they decided it would make sense to let Vision Of Disorder get up and play one song on the gear that was set up to get it out for a minute, and then get back to the show. That happened, and I was just blown away. VOD was like seeing Pantera, but a local band that played every weekend with bands like Silent Majority and Mind Over Matter. It opened up a whole new world for me, and after that show, I was at a show every single weekend until forever.
[Thursday / Photo by Michael Dubin]
Did you fall into photography in some ways to be a historian of the scene and help your peers? In other words, how did the camera start to become a vital part of your life and the shows you attended? 
I always had my video camera in the beginning, and I didn't do photos at first. I had a point-and-shoot camera, and I have some photos from then that are more or less casual photos. It started more with video for me because I was so excited about what was going on and wanted to show people who weren't going to shows what they were missing.
When I went to college in the fall of 1994, I had to take an art class, so I signed up for a photography class for the art credit, but very quickly fell into it. I had this teacher who when I first met was very grumpy, but when he started to see what I was shooting, he encouraged me to minor in photography and take more classes. He let me do an independent study where I could take pictures of whatever I wanted, and then he would critique them for photo credits. Ultimately, I wasn't a super-technical photographer but learned how to use what I was using at the time and just lean on composition, which is something you cannot really be taught. I never played in bands, but just enjoyed documenting them. 
Where did you go to school? 
I went to Loyola in Baltimore, Maryland. When I first moved there, I didn't know anything about what was going on there. I didn't find the local scene until my third year of college when I met the guys in the band Torn Apart, who were a pretty decent-sized hardcore band. 
[My Chemical Romance / Photo by Michael Dubin]
How did you discover emo music? 
When I first came to college, I met my roommate Chris, and he turned me on to Sunny Day Real Estate and Archers Of Loaf. After that, my friend Rob who was going to school in the Midwest turned me onto bands like the Promise Ring. I had heard of bands like Texas Is The Reason since they were already playing shows before I was headed to college, and that was my introduction to non-hardcore music that was more melodic and emo. When I found the first Get Up Kids seven-inch, I was obsessed with it immediately. I met their vocalist and guitarist Matt Pryor, and we exchanged info at a show and became friends. Through the Get Up Kids, I met so many bands like Dashboard Confessional, Saves The Day and Hot Rod Circuit. It all snowballed from there.
What is one of your favorite pictures from back in the day? 
My favorite picture I ever took was with the first camera I bought myself, which I had previously just been renting from school. It was my sophomore year of college, and I shot this Glassjaw show on Long Island, and it's to this day one of my favorite photos.
[Glassjaw / Photo by Michael Dubin]
How did it progress after that? 
I started to go out on the road with bands, and I started buying these old Polaroid cameras, and that was all that I was shooting for a bit. The cool thing was you didn't have a ton of control of the camera, so you had to really learn how to use it. After that, I fell back into film again and then transitioned to digital photography. Ten or so years ago, I actually started a body of work entirely shot on my iPhone. I would go to hang out with my friends who were playing shows, and they would throw me a photo pass, so I'd go down into the photo pit next to dudes with thousands of dollars worth of gear, and I just had my iPhone. My iPhone almost became my new Polaroid. 
I think it's so cool that you embraced the iPhone and modern technology, especially as someone who came up with analog gear. 
I bought a new camera for the first time in a long time last August, and I have been shooting with that now, but I definitely will come back to the iPhone.
You have a history of discovering so many amazing bands due to the fact that you have such a radar for quality music. You have almost been like an A&R person over the years. 
In Long Island, and when I found that scene, those were my peers. We all took care of each other, and I met bands because they were just my peers. If I saw a band that I liked, I would talk about them. I was friends with Fred Feldman from Triple Crown Records and would always throw stuff at him to check out. Some of those bands and artists were Brand New, Northstar and Kevin Devine, the latter of which I put out their first band Miracle Of 86 on my own label. I was just a fan always and wanted to make people aware of what I like. Even with a band like Koyo, I connected them with AP because I love the band. I have no stake in anything. I don't manage them, but we're friends, they're great dudes and they are going to blow up.
[Koyo / Photo by Michael Dubin]
Would you ever do A&R work professionally with a record label? 
I'd love to, especially since I never did it for real. I was just connecting friends. There was a guy at American Records who used to throw me two hundred bucks a month to send him music to listen to. [Laughs.] I think there was a time in the early 2000s if someone had given me an A&R job at a label, they could have had a bunch of bands that would turn out to be successful because I happened to be around them and experience that for myself. 
Do you have any memories of seeing a band back in the day in a small room and thinking, "Wow, this is going to be massive one day"? 
I had a bunch of moments like that. I remember when Taking Back Sunday moved Adam Lazzara from bass to vocals in the band, and this was my first time seeing them with the new lineup. It clicked immediately, and I knew the band would be huge.
[Taking Back Sunday's Adam Lazzara / Photo by Michael Dubin]
Do you think you will have a book one day? 
I don't have a plan for anything at the moment. I had my own label called Fadeaway Records going in 1999, and we put out the first releases from the Movielife and Miracle Of 86, but none of that stuff ever made money. I restarted the label in 2013 as a nonprofit, and everything is for charity. We did a compilation called Friends, where we raised over 30,000 to help fight pancreatic cancer. After doing that, I had this idea of having my friends who were on tour to send me songs that they recorded on their phones and pair them with all the stuff I shot on my iPhone. I wanted to have it come with three seven-inches, one artist per side, and call it Phoning It In. That's my idea if I ever end up doing it.
attachment-TylerTheCreator-NYC-2011
[Tyler, The Creator / Photo by Michael Dubin]
attachment-MattPryor-SaintVitus-2022
[Matt Pryor / Photo by Michael Dubin]
attachment-KateNash-NYC-2013
[Kate Nash / Photo by Michael Dubin]
This story appeared in issue #407, available below.
<![CDATA[// ]]>