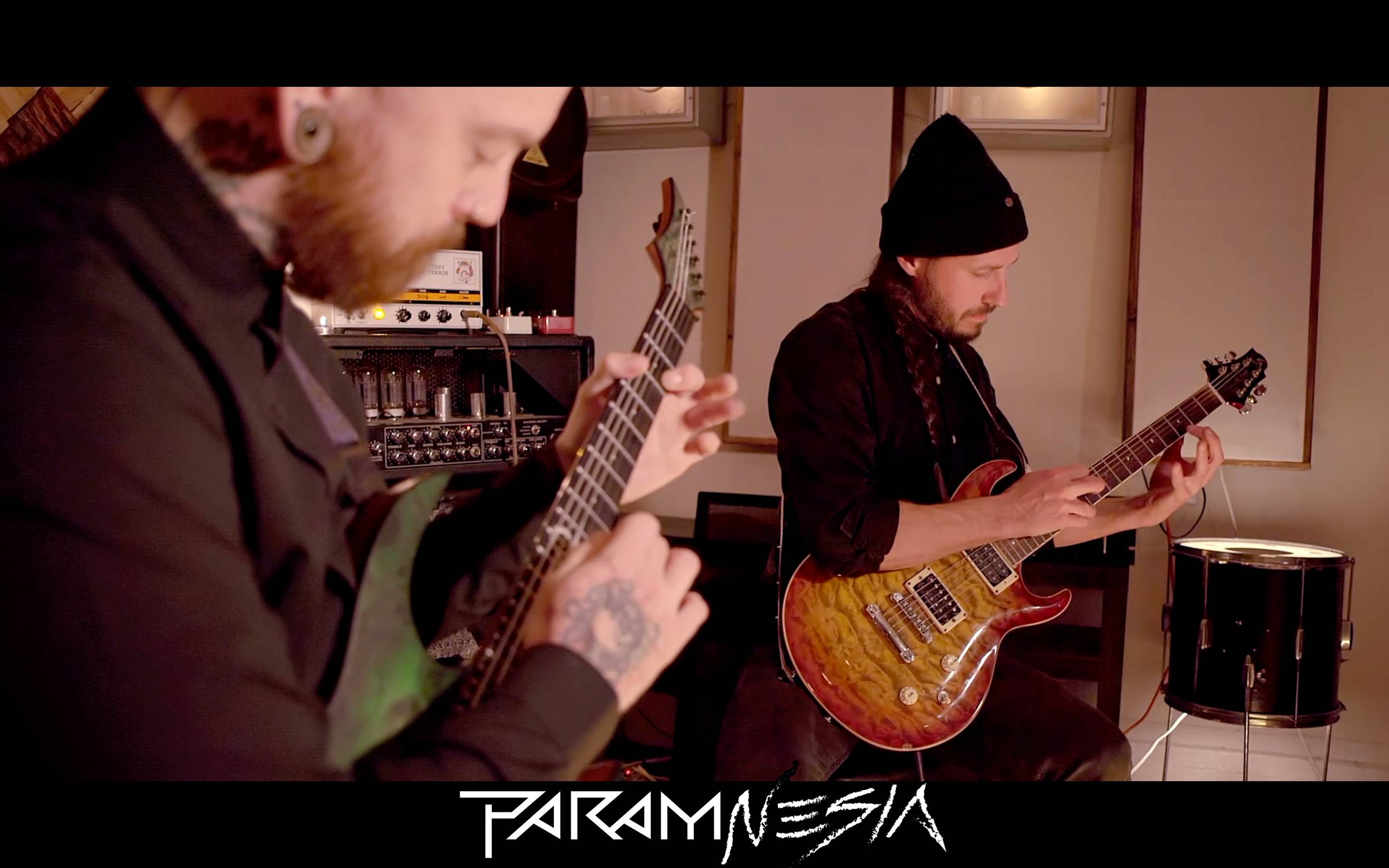 Playthrough Premiere via TheCirclePit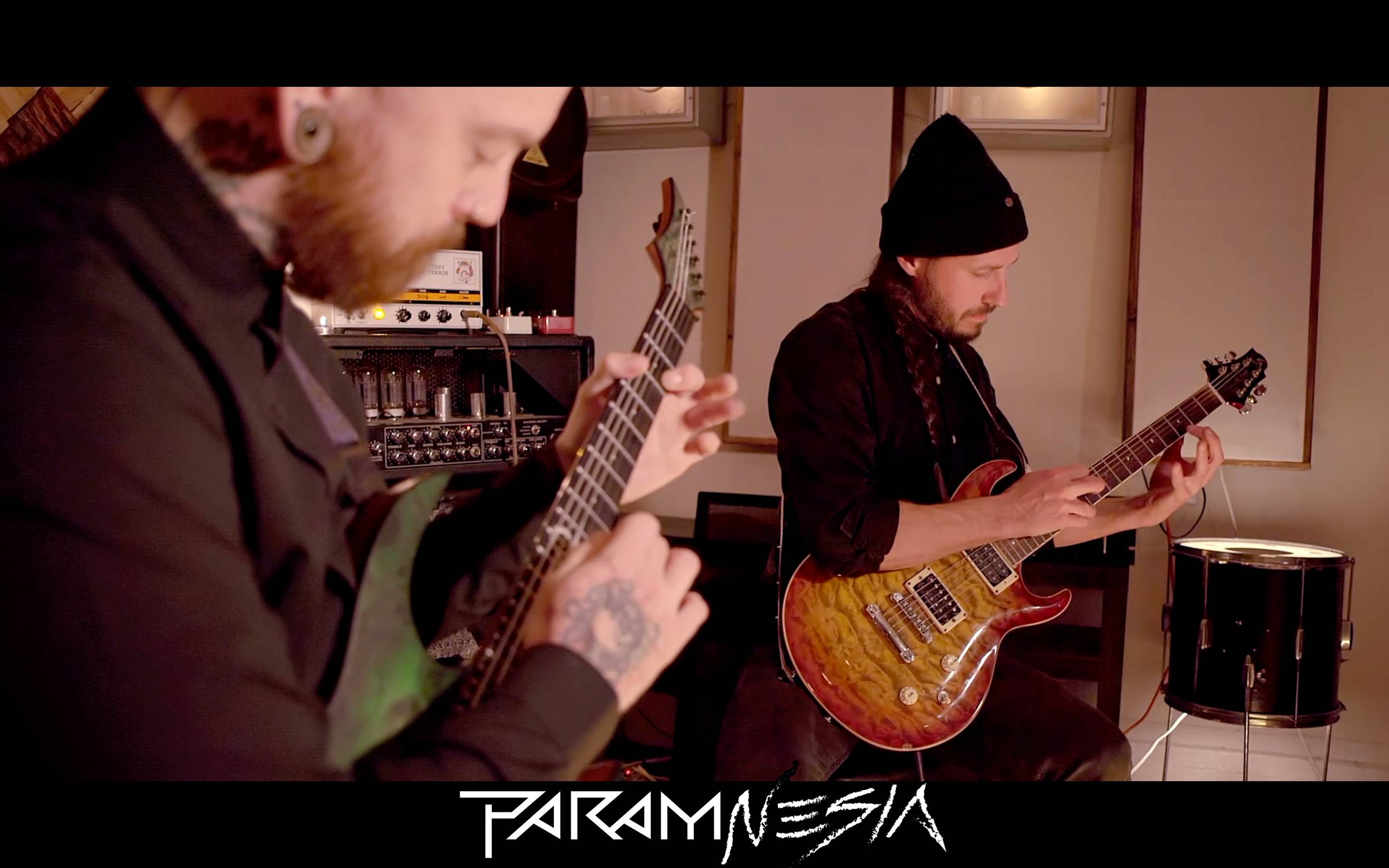 Vancouver's Param-Nesia unleashed their new EP "Aspect of Creation" during June 2021. The five-track EP is groovy and captivating with each song flowing from one to the next. Compared to the first EP "The Beginning" (2019), this new offering is a big step up in production and quality and will definitely get listeners rowdy. Meshing melody and brutality, they tell wild tales intended to take the listener on a journey. The band explains in more detail:
"It is more focused and balanced in its direction. The overall sound isn't one specific thing. Some songs have a more melodic, triumphant vibe, while others are more somber, slower groove. But that's the fun part, each one is a testament to the moment it was conceived, and a reflection of the evolving musical inspirations of each band member at that time."
One of the singles off "Aspect of Creation" is "Journey to Nothing" and today, guitarists Andy Cahalin and Matthew Burnham showcase their dual shredding skills with their latest playthrough for the track. The song itself is the pinnacle outro on the EP, captivatingly harmonious, "Journey to Nothing" covers the spectrum of influences and inspirations of the band, offering shear pulverizing percussive sections, beautifully orchestrated strings, and powerful vocals commanding your attention.
"Set the mood lights, lay down, make sure the headphones are cranked, and get ready for an adventure. We are excited to take you down this rabbit hole of metal mastery with a story set in ancient times, describing the advance of legions, consumption of flesh and soul via scarabs, and the bloodletting oath of soldiers of the past. This song came about through many late-night evenings of fanatical practicing and writing." adds the band.
The guitar playthrough for "Journey to Nothing" can be viewed on TheCirclePit – youtu.be/DZKYL-ZUVGk
The five tracks on the "Aspect of Creation" cross subgenre boundaries making this brutal assault of tech death and melody applicable for most metalheads, especially fans of Revocation, The Black Dahlia Murder, Arch Enemy, Allegaeon, and At the Gates.
"Aspect of Creation" is available on Param-nesia.bandcamp.com, Spotify
Music Video "Pestilence of Man" –youtu.be/1jbpbQiwBt0
Drum playthrough "Forsaken" – youtu.be/JoMRBKtXsgo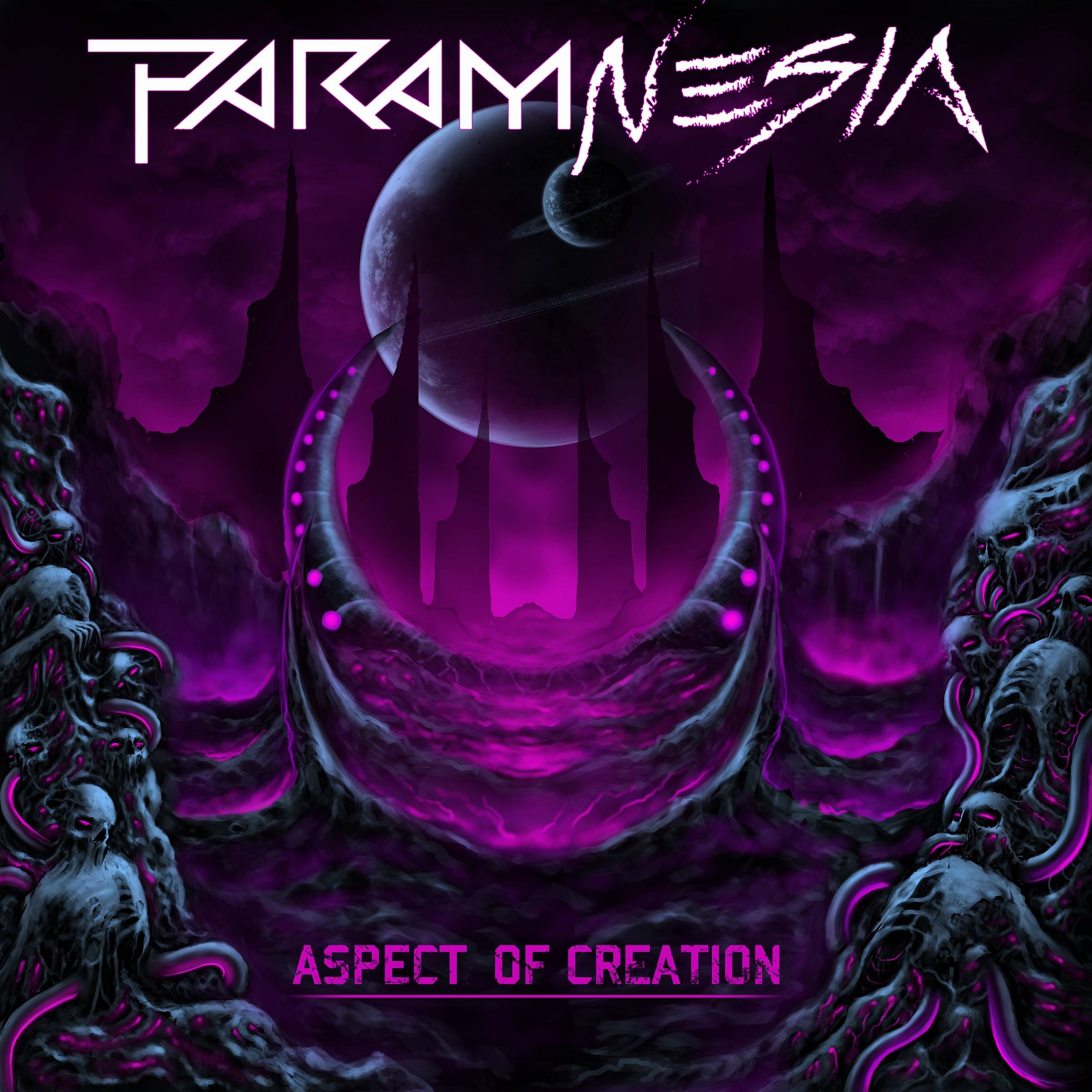 Track Listing:
1. Pestilence of Man (4:44)
2. Forsaken (4:44)
3. Lethocerus (5:29)
4. Home (5:47)
5. Journey to Nothing (7:09)
EP Length: 27:54
EP Band Line Up:
Andy Cahalin – Lead Guitar/Bass
Matthew Burnham – Rhythm Guitar/Bass
Cayle Charlton – Vocals
Derek Hill – Drums
Live Band Line Up:
Andy Cahalin – Lead Guitar
Matthew Burnham – Rhythm Guitar
Cayle Charlton – Vocals
Colton Hession – Bass
Derek Hill – Drums
For more info:
Facebook.com/ParamnesiaVan
Instagram.com/paramnesiavan
About:
Param-Nesia is a five-piece metal band hailing from Vancouver BC. Their visceral sound combines melodic death, thrash, and hints of prog to create music that takes you on a journey from beginning to end. Originally founded in 2016 by guitarist Andy Cahalin, and drummer Derek Hill, followed shortly by vocalist Cayle Charlton, the lineup is now complete with the addition of Matt Burnham on guitar and Colton Hession on bass. Param-Nesia released their debut EP "The Beginning" in Feb 2019, and are set to unleash their follow-up EP "Aspect of Creation" on June 25th, 2021. They are committed to their craft, striving to create music that is heavy, emotionally charged and engaging. With a hard work ethic, Param-Nesia is actively seeking shows/tours (post covid) and building an online presence to add to their repertoire.