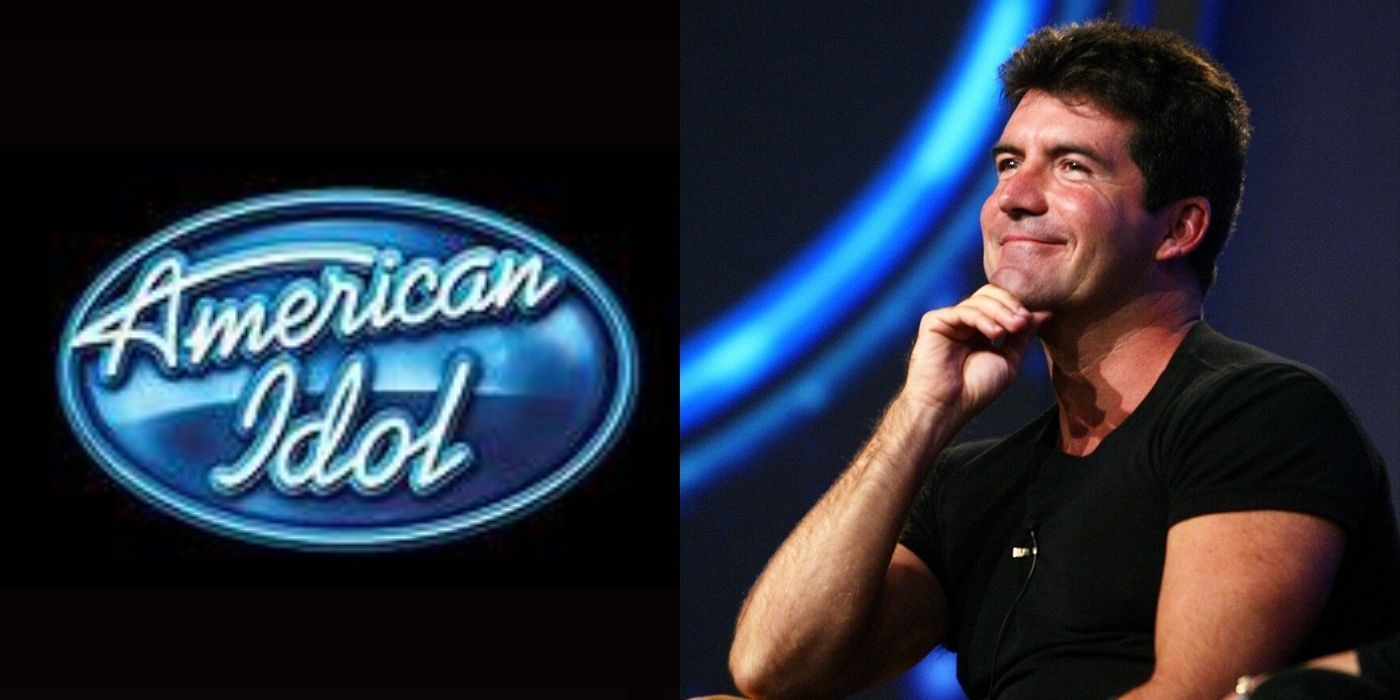 Originating in 2002, American Idol is a popular ongoing competitive singing show that goes down in history as one of the best. Though some automatically associate the original judges with the show, including Simon, Randy, and Paula, many guests judges have come and gone over the years.
Related: The 5 Best (& 5 Worst) American Idol Judges, According To Reddit
The conflicting entertaining personalities were part of the fun, just like temporary guest judges Mariah Carey and Nicki Minaj proved in a scene fans love watching over and over. However, the returning judges are known for some of their most iconic quotes, all of which perfectly describe their personalities.
11 Katy Perry
"I know! Wig. I feel that already… I'm ready for my wig to go flying out of this room."
Between her charisma and humor, Katy Perry is one of the fans' favorite judges for a reason. Whether to provide pop culture jokes or uplifting contestants, Perry does it all.
Even at times when the show got heavy by tackling deep issues, Perry can be seen crying with the contestants and empathizing with them. While it's nice to see judges give criticism when necessary, it's equally as comforting to see a judge genuinely care about helping others with their passions.
10 Luke Bryan
"I saw your whole life in that performance, it was perfect."
Country superstar Luke Bryan is definitely categorized into the "nice group" as far as judges go. Maybe it's his southern hospitality, but he has always been one to show kindness and encouragement to all contestants.
While the judges from season 16 and on are all pretty polite and uplifting, Luke is a whole different breed. Fans of the singer can tell by his genuine nature that how he comes across on the singing show is his true personality.
9 Lionel Richie
"You officially brought the barbeque sauce to American Idol."
Also among one of the newer and kinder judges is popular artist Lionel Richie. The soft-spoken judge has often been seen shedding a few tears and giving some words of encouragement to the nervous contestants, so it's no secret that he is a fan-favorite judge.
With Lionel being a legend in the singing world, he brings an aspect to the show that draws an older audience in, making the show have a multi-generational reach. His talent combined with his composure makes for an empathetic and honest judge.
8 Harry Connick Jr.
"You can always go home… to say that [this is whack] to the hand that is feeding you right now is highly disrespectful."
With a judging career spanning from season 13 to 15, the jazz singer knew a thing or two about talent. The world-renowned pianist had a unique way of presenting himself, as his attitude seemed to vary by the day.
Related: Ranking Every Single American Idol Judge
While most of the time Harry was quick to assist auditioners with pieces of advice and crack lighthearted jokes, he would at other times flip between being the "nice judge" and giving the cold hard truth. Unexpectedly, he even wound up making some enemies during his time on the show.
7 Keith Urban
"When it comes to you, you could sing the phonebook, baby!"
With Keith Urban being the epitome of a "nice judge," the country singer is often described as one of the fans' favorite. Not only is he quick to give advice with a smile, but he has never once been harsh or cruel to a contestant, which is hard to say for a lot of past judges.
He always seemed very kind at heart, and fans even think Luke Bryan and Keith Urban have a similar coaching style. Urban is yet another case of country singers bringing that good old fashioned hospitality to the coaching table.
6 Jennifer Lopez
"You sing from where you're supposed to sing from– from feeling, from heart, from your soul."
Pop singer Jennifer Lopez definitely made her mark during seasons 10 and 11, as well as 13 through 15. Many fans believe the beloved artist was a great choice for a judge, as she is an iconic performer who knows a thing or two about the industry.
As far as her demeanor goes, she's a well-rounded judge who will apply tough love when she needs to but is inspiring the majority of the time. All in all, fans love her for her honesty and ability to deliver constructive criticism in a manner that is both compassionate and genuine.
5 Steven Tyler
"Did you hit your head on the way in here?"
One of the more comical guest judges, Aerosmith fans knew Steven Tyler was going to be entertaining to watch. The rock singer not only provided some comedic relief to the show by delivering hilarious insults, but he actually gave contestants great advice during the auditions.
Related: 10 Famous Celebrity Guest Judges You Forgot Appeared On American Idol
Not only did he give constructive feedback when necessary, but he always did his best to be nice to everyone involved in the show. Celebrities like Steven Tyler are a great asset to any season, as fans get to hear their unique advice and also get an inside look at the star's personality.
4 Kara DioGuardi
"I am now angry at you, who I don't like… at all."
Easily voted among fans as one of the most annoying judges, Kara was quick to flip on contestants and even fellow judges. Not only did fans think she was moody at times, but more so just flat-out rude.
Kara often never cared about hurting contestants' feelings by giving it to them straight, which fans didn't care much for. Moreover, some fans even believe she was a wannabe Simon with her harsh judging style, but viewers agree that no one can ever top Simon.
3 Paula Abdul
"I think you should come back, be yourself, and show us what you got!"
Beloved Paula played as a sweet mother figure to the early contestants with her warm nature and genuine honesty. Her maternal nature was always encouraging, as she was very soft-spoken and factual whenever she spoke.
Even during straight-up laughable auditions, Paula was quick to hide her laughter, as to not make the contestants uncomfortable or embarrassed. Even after all these years, Paula remains one of the fans' favorite judges of all time.
2 Randy Jackson
"It's a no from me, dawg."
Historically, fans believe that Randy Jackson is the definition of a "chill judge." He gives constructive criticism when necessary, but he is all in all a go-with-the-flow type of personality that is just there to support.
Even during the funniest auditions, Randy managed to be nice and encouraging to the contestants, even through the laughter. He'll give it to the contestants straight, but rest assured, he will be sure to share his polite opinions with a smile.
1 Simon Cowell
"Can I be honest with you? It was an absolutely dreadful audition…painful."
Though he produces quite polarizing opinions, it's undeniable that Simon Cowell serves as one of the best judges of the whole show. Some fans believe he can be quite rude, and while some comments were uncalled for, he never held back on letting contestants know when they were bad singers.
There have been quite a few nice and passive-aggressive judges over the years, yet fans still longed for Cowell's brutal honesty in years past his stint on the show, and he even managed to be surprisingly sweet to some contestants. While fans surely missed him when he left the show, he went on to create America's Got Talent and The X-Factor, and he even helped form one of the biggest boybands to date, One Direction.
NEXT: 10 Most Cringe-Worthy American Idol Performances Of All Time
Next Mario Kart 8: All Gold Items & Other Unlockables & How To Get Them
About The Author Kallie Atkins (47 Articles Published)
An Entertainment Content Writer for ScreenRant, who knows a little bit too much about nerdy things. Whether it's behind-the-scenes facts about music, movies, tv shows, or comics, Kallie is ready to talk your ear off about it, whether you like it or not!