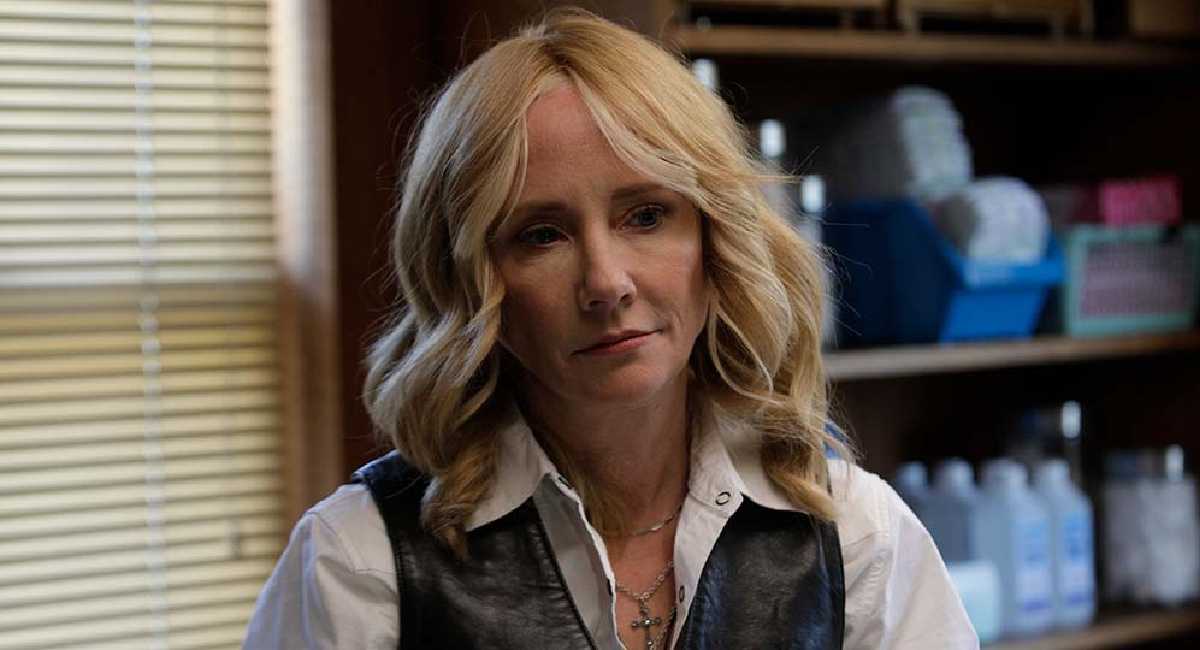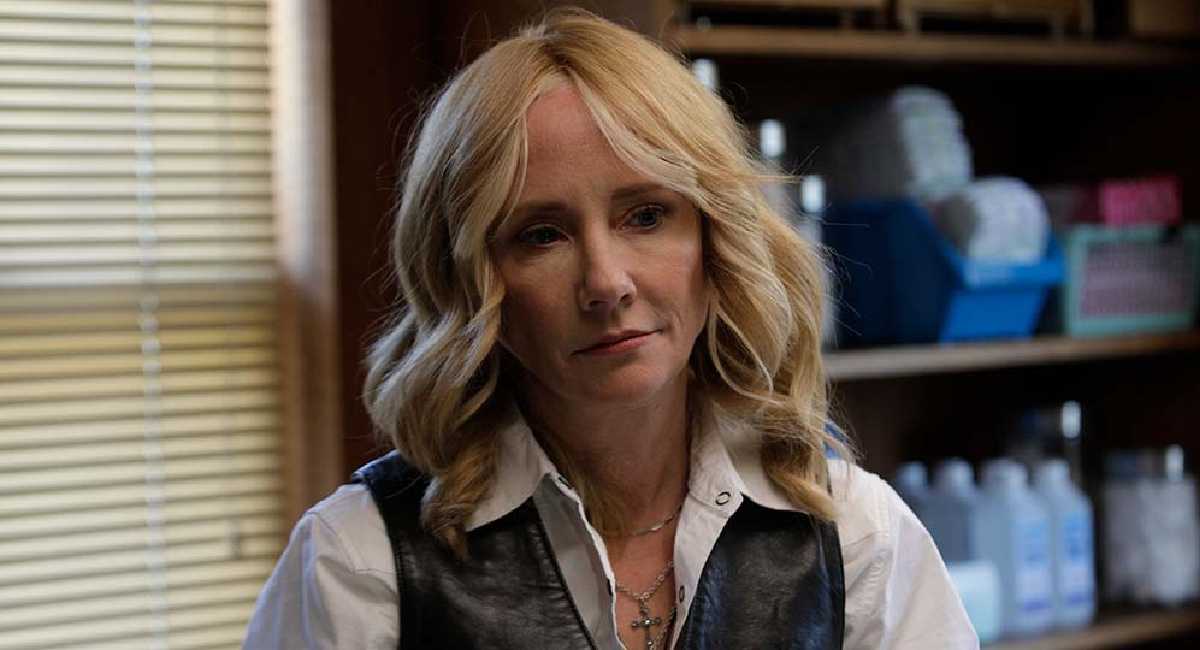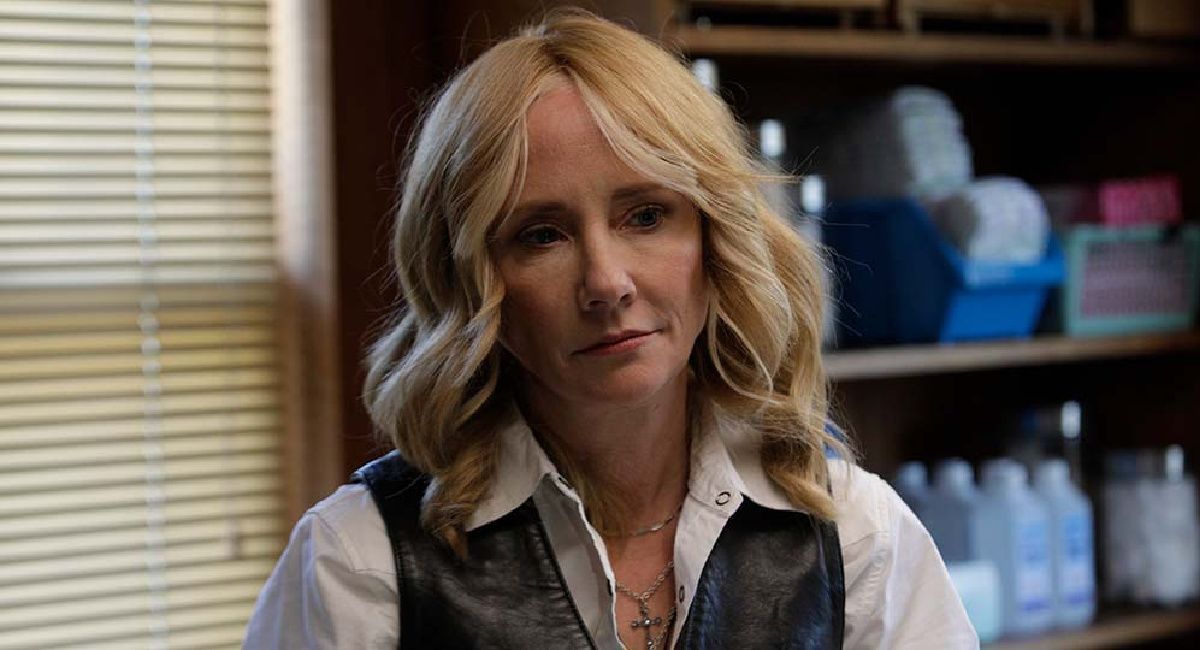 Anne Heche in '13 Minutes.'
Anne Heche, an actor known for her work on movies such as 'Volcano,' 'Donnie Brasco,' and 'Six Days Seven Nights,' has died at the age of 53.
Heche had been involved in a dramatic car accident on Friday August 5th, in which she crashed her vehicle into a house in the Mar Vista neighborhood of LA. The house and car caught fire, and Heche had to be pulled from the wreckage.
Rushed to hospital with serious burn injuries, she slipped into a coma and was diagnosed with anoxic brain damage. Declared brain dead, she was kept on life support to comply with her wishes as an organ donor.
Born in Ohio in 1959, Heche's career began in the world of soap operas with an award-winning role on 'Another World'. She moved from there to primetime TV with an episode of 'Murphy Brown,' which led to a long stint in guest roles and character work on a variety of shows.
She was probably best known on the small screen for 'Men in Trees' and HBO's 'Hung.'
Her first movie roles were both in 1993, when she appeared in 'An Ambush of Ghosts' and opposite Elijah Wood in 'The Adventures of Huck Finn.'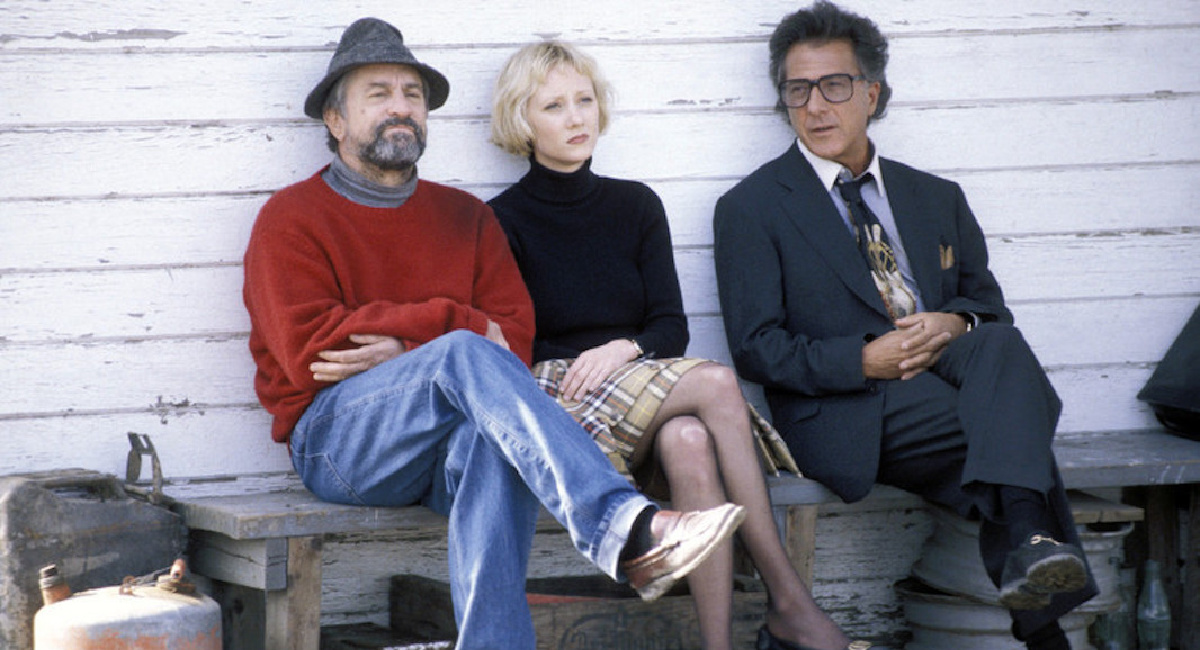 (L to R) Robert De Niro, Anne Heche, and Dustin Hoffman in 1997's 'Wag the Dog.'
More memorable roles included in 'Wag the Dog,' 'Six Days Seven Nights,' 'Donnie Brasco,' 'Volcano,' ' I Know What You Did Last Summer,' Gus Van Sant's 'Psycho' remake, 'John Q,' 'Prozac Nation,' and 'Rampart.'
Open about family trauma and struggles with mental health, Heche published a memoir in 2001 that detailed the various incidents in her younger life and relationships. She also famously dated Ellen DeGeneres following her coming out in the late 1990s.
The actor's family paid tribute.
"We have lost a bright light, a kind and most joyful soul, a loving mother, and a loyal friend," the statement says. "Anne will be deeply missed but she lives on through her beautiful sons, her iconic body of work, and her passionate advocacy. Her bravery for always standing in her truth, spreading her message of love and acceptance, will continue to have a lasting impact."
Heche's older son, Homer Laffoon, also issued a statement.
"Today my brother Atlas and I lost our Mom," Laffoon wrote. "After six days of unbelievable emotional swings, I am left with a deep, wordless sadness. Hopefully my mom is free from pain and beginning to explore what I like to imagine as her eternal freedom. Over those six days, thousands of friends, family and fans made their hearts known to me. I am grateful for their love, as I am for the support of my Dad, Coley, and my stepmom Alexi, who continue to be my rocks during this time. Rest In Peace Mom, I love you, Homer."
Heche's longtime friend Nancy Davis memorialized her via Instagram.