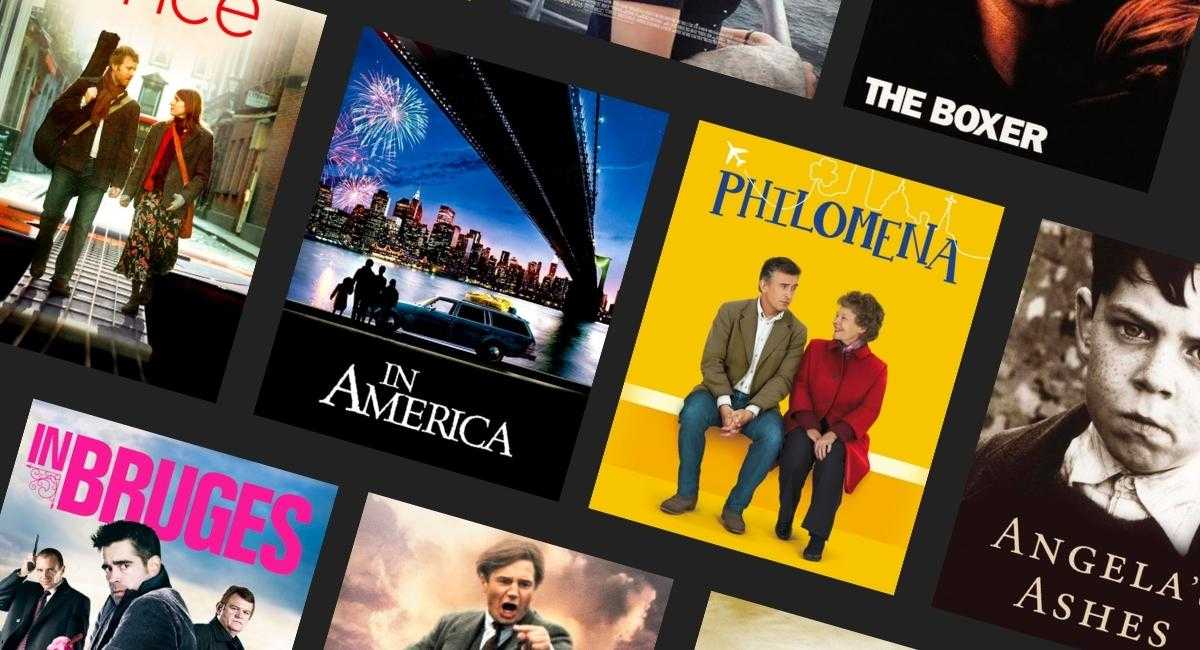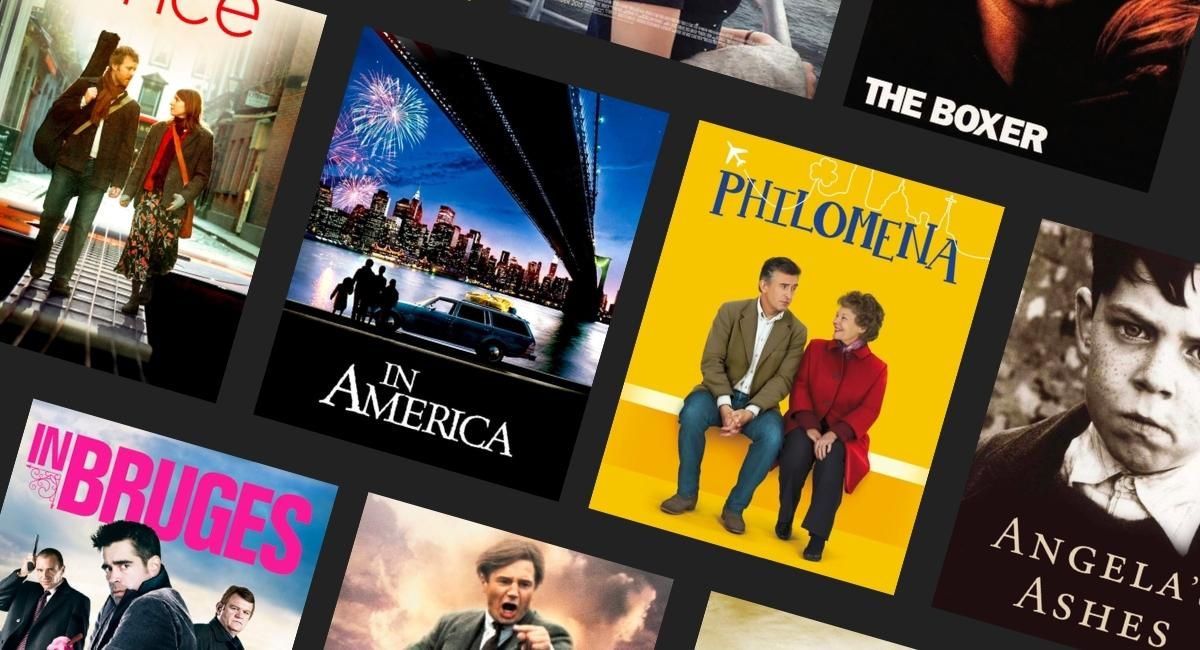 St. Patrick's Day, or any day for that matter, is always an excellent time to explore the greatness that is Irish cinema!
Moviefone has inhaled a ton of flicks from Ireland and have now emerged ready to reveal seventeen fantastic favorite. Yes, several of them come from the prolific Irish directors Jim Sheridan and Alan Parker!
So, sit back, grab a pint of green beer, corned beef and cabbage, or however you want to mark St. Patty's Day, and let's look at the seventeen immaculate Irish movies!
Let's begin!
Daniel Day Lewis and Pete Postlethwaite portray son and father in this riveting film based on a true tale. 'In the Name of the Father' finds both heading to jail for Lewis' questionable involvement with an IRA bombing in Ireland. The story is powerful, heartbreaking and remains one of our favorite movies from Ireland, decades after its arrival.
Gerry Conlon (Lewis) was coerced into a confession, which in turn, led to his father joining him in jail for a crime which they had absolutely nothing to do with. Since then, everything the younger Conlon does is about proving their innocence and getting his father out of prison before he dies of old age. The viewer becomes emotionally connected to the characters quite early and if you sense an intimacy to it, it's a feeling that is not out of left field.
'In the Name of the Father' is based on the book, 'Proved Innocent' by the younger Conlon. As such, there are more detailed characterizations available to the ensemble and director Jim Sheridan—who treated the autobiography as a bible while making the stunning flick. "Falsely accused. Wrongly imprisoned. He fought for justice to clear his father's name."
79
R2 hr 13 minDec 12th, 1993 Focus Features
It is fitting that in a world that says "write what you know" that 'Belfast' is bringing writer-director Kenneth Branagh some of the biggest lauding of his career. The autobiographical picture has earned seven Oscar nominations, including Best Picture, Best Director, Best Original Screenplay, Best Sound, Best Actor in a Supporting Role for Ciarán Hinds and Best Actress in a Supporting Role for living legend Judi Dench. The film has already won Best Cast Ensemble at the Hollywood Critics Association's annual awards ceremony, along with a trophy for young Jude Hill—who took home the Newcomer Award.
'Belfast' chronicles Hill's Buddy, who is growing up in the late '60s Irish city of the title. It is a community that has become engulfed in strife as Catholics and Protestants violently battle over ideology, geography, and the future of Northern Ireland. That is not exactly the ideal landscape for bringing up a young boy. That's the reality for his parents, Caitriona Balfe and Jamie Dornan's Ma and Pa. Helping as much as they can, even if just for a much needed hug after a particularly stressful day, is Granny (Dench) and Pop (Hinds). Like The Clash would ask decades later, 'Should I Stay Or Should I Go' is the inquiry Ma and Pa struggle with over months and months. This as the fighting and violence spreads and intensifies.
What sets 'Belfast' apart from other films that deal with the IRA or the fight between Irish Catholics and Irish Protestants is that at its core this is a film about a family. They could be from anywhere. But what is so endearing is how they pull together as a clan to get through the tough times and triumph despite them. Once those closing credits roll, don't be surprised if one is overwhelmed with the desire to contact mom or dad, grandma, or grandpa. There hasn't been a film that has left me this emotionally gutted for some time.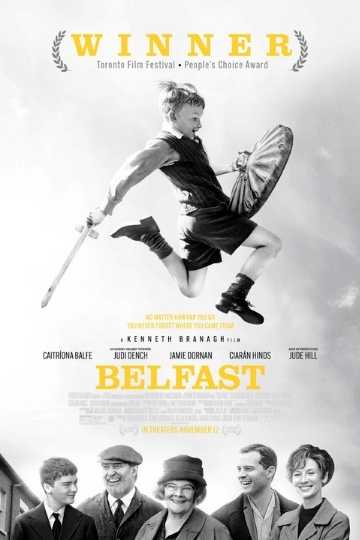 "No matter how far you go, you never forget where you came from."
72
PG-131 hr 38 minNov 12th, 2021
A delightful and utterly joyous celebration of great music with an Irish flair arrives with Alan Parker's 1991 musical drama, 'The Commitments.' Jimmy (Robert Arkins) believes that the early 90s Ireland is congruent with the economic struggles that gave birth to the Detroit-Motown sound, as well as blues and R&B. So, he forms a band, and they struggle. But when they get it right—such as that 'Try a Little Tenderness' scene—it is a grand slam.
It's a brilliant correlation between the parallel of the civil rights struggle of the 60s that spawned this extraordinary soundtrack and the tough life for many Irish in the early 90s. Will the band make it before they destroy each other? That's half the fun in discovering what Parker ('Pink Floyd's The Wall,' 'Evita') has conjured with this film that is part drama, part musical and definitely one part comedy. It's light, but never shies away from the struggle, whether political or financial. If one hasn't seen 'The Commitments,' it is a guarantee that the soundtrack will be sought out after witnessing the movie and just so you know, there's a soundtrack part II because there is just so much impressive sonic succulence!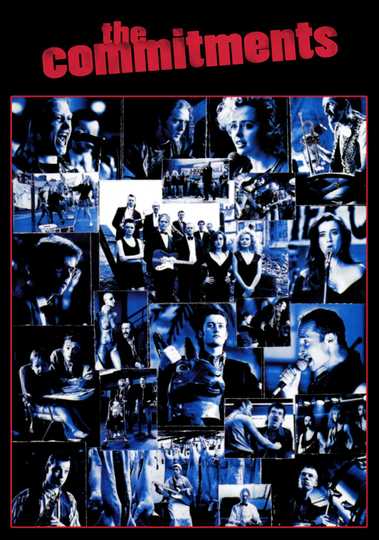 "They had nothing to lose, they risked it all."
73
R1 hr 58 minAug 14th, 1991
Back in 1992, America was buzzing about an Irish export from director Neil Jordan'. Then again, the United States tends to adore much that comes out of Ireland. But there was something about 'The Crying Game' that simultaneously it earned a slew of Oscar nominations—i.e., it's a phenomenal movie—and the Irish flick became the topic of so-called water-cooler conversations across the country.
It stars Forest Whitaker, Stephen Rhea, Miranda Richardson, and Jaye Davidson as Dil. To say that the film struck a chord is a minimalist description of events surrounding this movie. It would end up earning a nomination for Best Picture, Best Actor (Rea), Best Supporting Actor (Davidson), Best Film Editing and Best Director for Jordan.
Parallel Films
First of all, you cannot have a list of fine Irish films and not feature at least one that stars the hurricane of talent, Ireland's pride and joy… Saoirse Ronan. The young actress we first discovered in 'Atonement' and 'Hanna' stars as an Irish immigrant who lands in New York City in the 50s. She's part of an Irish church sponsorship that hopes to give their people a chance at a better life—more than what they could achieve back home at the time. Ronan's Eilis is even set-up with a room in a boarding house in the titular locale by the priest from her church back in Ireland.
She meets a nice Italian boy with a great Italian family and things are going swimmingly when a piece of her past manages to still have their hands on her. Writer Nick Hornby did his homework beyond adapting Colm Tóibín's beloved novel. 'Brooklyn' is exceedingly well researched and when trouble arrives, it could not feel more organic. Then again, every time this film is watched, the love at the heart of this tale will make quite a few romantic partners squeeze each other a little tighter that night.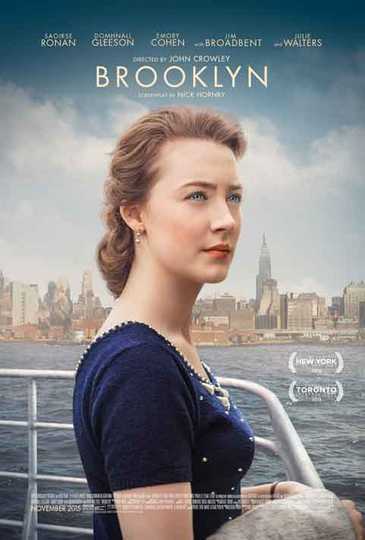 "Two countries, two loves, one heart"
73
PG-131 hr 51 minNov 25th, 2015
When one thinks about Daniel Day Lewis and the Academy Awards, audiences zig-zag through his performances that have earned him an astonishing six nominations—where he won three times—with the first being for 'My Left Foot.' It's the one that started it all. Without 'My Left Foot,' there is no 'Gangs of New York,' 'There Will Be Blood,' 'Lincoln,' or 'Phantom Thread.'
It was unforgettable when 'My Left Foot' first hit theaters, almost immediately there was this groundswell centered on the film's lead actor, and that was Lewis. His performance as the real-life Christy Brown will be studied in acting classes for centuries. Brown was born with cerebral palsy. The only control he could exert from his entire body—head to toes—was his left foot. He never slowed down or let his working class upbringing keep him cemented to a certain way of life. It was merely a launching pad as Brown would become a revered Irish artist and writer. Ireland's fight for freedom and its many forms that it would take over the centuries is well documented across the history of Irish cinema. One of the more engaging, in the most compelling of manners, is the story of 'Michael Collins.'
Before he became a late-blooming action hero with 'Taken' in 2008, Liam Neeson was making a variety of work across the cinematic genre spectrum. In 1996, the Irish actor was the title character in the true tale about a revolutionary who could not have given more to the cause of freedom for Ireland.
'Michael Collins' is a Neil Jordan film, the guy who also made this list with 'The Crying Game.' He brings the perfect touch to this story as it is as just the right balance between this revolution that Collins was trying to foster, as well as this peaceful life that he was also trying to lead. It is a study in contrasts and Neeson and Jordan manage the landmine-filled challenge with full command.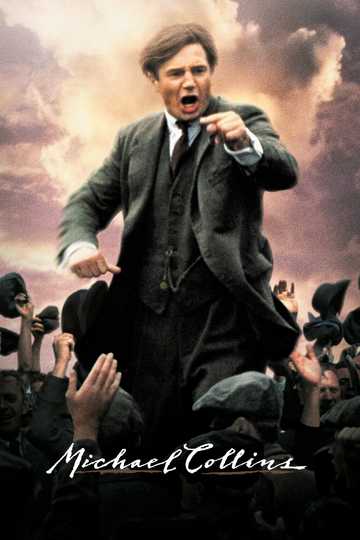 "Ireland, 1916. His Dreams Inspired Hope. His Words Ignited Passion. His Courage Forged A Nation's Destiny."
69
R2 hr 12 minOct 25th, 1996
One of the more impactful music movies of the last decade arrived from Ireland in 2016. Fresh off the success of 'Once,' writer-director John Carney wrote and filmed a love letter to 80's music, that also worked as a good old fashioned coming-of-age tale.
Karl Rice, Ferdia Walsh-Peelo, Mark McKenna, Ben Carolan, Percy Chamburuka, and Conor Hamilton star as the band with aspirations driven by the existence of MTV and the success of the United Kingdom's own Duran Duran. Carney beautifully captures the 80's and not just sonically and with the costumes. There's a feel that few 80's-set movies capture. You either have it or you don't. 'Sing Street' has it in spades. Simply playing the tunes from that era doesn't automatically transport an audience to the film's era. Carney made 'Sing Street' with the goal of showing off what it was like for him as a teenager during that time. What the filmmaker wound up delivering was a salute to dreamers everywhere, no matter their background or time period.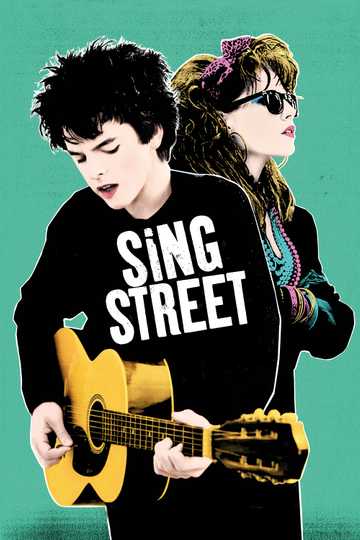 If you've seen 'In Bruges,' then my first reaction is fantastically fitting. What's not to like about 'In Bruges?' The crime comedy stars Brendan Gleeson and Colin Farrell as a couple of IRA hit men who have to head to the iconic Belgian city to hide out while things in Ireland cool down from the scorching temperature where it currently sits.
Writer-director Martin McDonagh may have set his comedic thriller, literally, 'In Bruges,' but Irish everything drips off of every other frame of film. Both Farrell and Gleeson are the classic incarnation of highly trained Irish assassins, with Farrell in particular stealing scenes left and right. The Irish actor tops everything he's done prior with his work in McDonagh's richly layered and incredibly beautifully written film.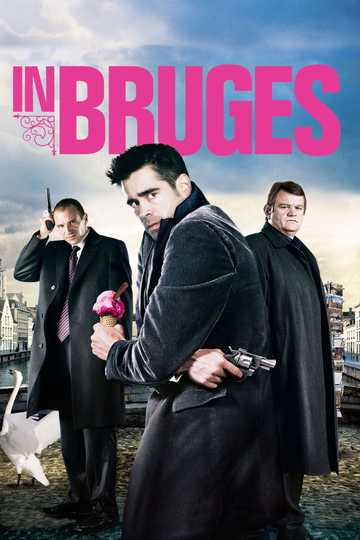 "Shoot first. Sightsee later."
75
R1 hr 48 minFeb 29th, 2008
If one were to reach the conclusion of 'Waking Ned Devine' and not be overcome by a desire to visit Ireland's Isle of Man, you might want to get checked by a doctor. The story of one Irish island coming together for the sake of the titular character and their own bank accounts is one to treasure. Many things have to go right for these folks to pull off what amounts to ripping off the country's lottery system.
See, Mr. Devine won the lottery. The thing is… he just died. When lottery experts show up on their island to confirm that the community's "Ned Devine" is every bit Ned Devine, it is textbook Irish cinema that finds comedy meeting pulse-fluttering suspense. The film is a heartwarming comedy that is as gorgeous as it is hilarious. Top to bottom, 'Waking Ned Devine' is deliciously divine.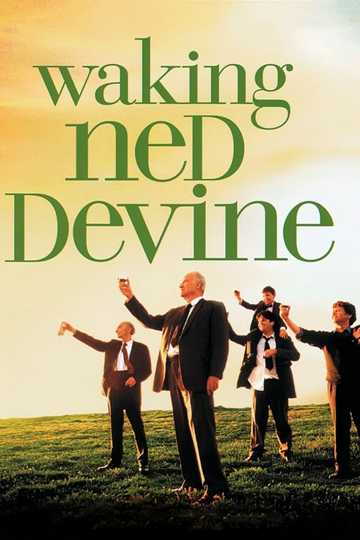 "How far would you go to win a fortune!"
72
PG1 hr 31 minJan 8th, 1999
'Some Mother's Son' once again finds Sheridan being involved in an irresistible piece of Irish cinema. The 1996 drama, that he wrote, features Helen Mirren as a mum who is doing her best with a son who is currently in jail for his connection and work with the IRA. Aidan Gillen is Gerard Quigley and when he leads fellow IRA prisoners on a hunger strike—to protest their treatment and conditions—they also aspire to raise awareness within the Greater Britain why the IRA does what it does.
He argues that they should be held as prisoners of war and follow protocols of the Geneva Convention. What he accomplishes is much more than letting the world know how some in the British empire feel about the entire Ireland region. The film is a stellar piece of work and will forever have you thinking about war and the costs to 'Some Mother's Son.' "Between love and loyalty… Between life and death… Lies a choice no mother should have to make."
66
R1 hr 52 minDec 25th, 1996
In 1997, Daniel Day Lewis entered the ring with writer-director Jim Sheridan for what would be their third film together, 'The Boxer.' Lewis portrays an Irish boxer—Danny Flynn—who has just been released from prison after taking responsibility for something the IRA did. He's trying to be a good lad and live a straight and narrow life, which gets challenged one day at the gym where he trains. He stumbles upon a bevy of bombs meant for use by the IRA.
As an Irishman, he is in quite the pickle. He wants to be loyal to his country versus going gaga over Great Britain. Sheridan creates a landscape where how you define loyalty is challenged when doing the right thing might mean potentially being ostracized from the community one proudly calls home. The way in which Lewis manages this dichotomy only further proves that he is one of the finest actors on the planet. "Love is always worth fighting for."
67
R1 hr 54 minDec 31st, 1997
Alan Parker ('The Commitments') directed and co-wrote Angela's Ashes, an Ireland-set flick based on the true story of writer Frank McCourt's childhood—which was challenging to put it mildly.
McCourt's best-selling autobiography chronicles his days in pre-World War II Limerick, Ireland. Slums were everywhere, money was nowhere. Support was also absent, so 'Angela's Ashes' paints a picture of a family trying their best to get out from the endemic poverty that haunts this community. The film follows a young Frankie and his family as try to survive life in Limerick.
The movie does commence in Brooklyn, where the family now resides. After the death of one of Frankie's siblings, the clan returns to Ireland. Something noticed immediately is that the situation in Limerick is actually worse than when they left. Making matters tougher is that there is blatant prejudice towards Frankie's Northern Ireland-born father as he searches for employment in the Republic of Ireland. That leads Frankie to mentally go back as far as he can to recall those Ireland days and what it was like spending one's early years amongst such strife.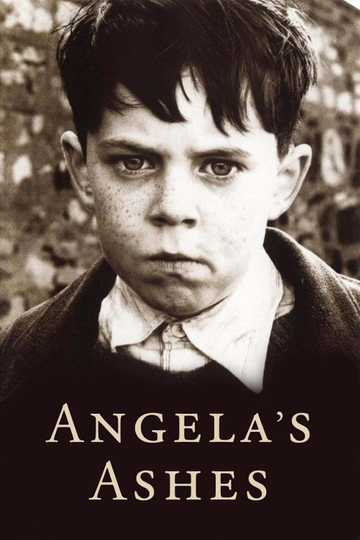 'Once' works on so many levels it's hard to know where to begin. For starters, it is one of the more romantic movies that have hit screens in the last 15 years. The 2007 film works from a premise that seems simple enough. Two musicians who work the streets of Dublin, one Irish, Glen Hansard (who plays "Guy), and one an immigrant from Eastern Europe, Markéta Irglová's ("Girl.")
The two buskers start spending time together and not only do they make beautiful music, but their chemistry is off the charts as well. It's a classic "will they or won't they" that will keep you guessing until the very end, and we would not want it any other way. 'Once' also features the Oscar winner for Best Original Song, 'Falling Slowly,' one of the more romantic songs to grace our collective ears in the last 15 years.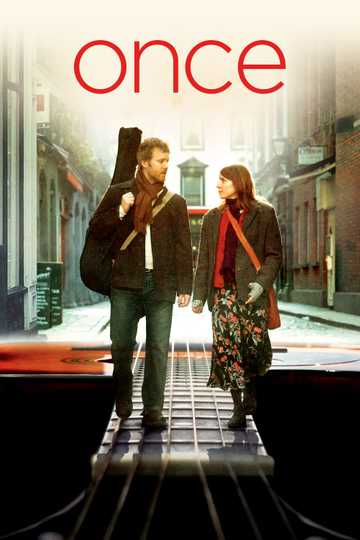 "How often do you find the right person?"
74
R1 hr 25 minJun 15th, 2007
Brendan Gleeson is not thrilled about his latest assignment, essentially being a tour guide and babysitter to an American federal agent—played with such panache by Don Cheadle—who believes a "most wanted" drug dealer has relocated to the corner of the globe where Gleeson's Gerry Boyle calls home. Cheadle's Wendell Everett is a man on a mission and even though these two might not have gotten off on the right foot, at the pitch perfect moment, they form the most unlikely of partners, proving that opposites sometimes do attract.
Gleeson is his usual stellar self and the same can be said for Cheadle. The key to 'The Guard' and whether the film even works is the believability factor of the foundation of the relationship between these two. Both actors rise to the challenge, making this 2011 flick one to seek out as it is a total must-see.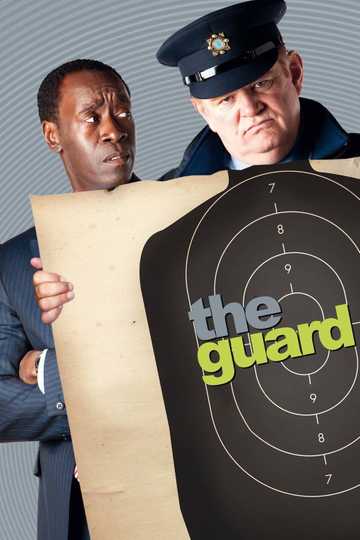 "The FBI are about to discover that things work a little differently around here."
70
R1 hr 36 minJul 29th, 2011 BBC Films
When is Dame Judi Dench not out of this world fantastic? Never, right?! Dench's portrayal of the title character is one of her most underrated performances. Yes, she was nominated for an Oscar—but in the almost-decade since the film's release, Dench as Philomena is not on the tip of every film journalist's tongue when it comes to transcendent actresses' performances.
'Philomena' is based on a true story about an Irish woman who was forced to live in a convent when she became pregnant as a teen. Then, worse still, she was given no choice as the child was taken from her and immediately put up for adoption. That's just "how it was done back then."
A political journalist (played impeccably by 'Philomena' co-writer Steve Coogan), Martin Sixsmith, smells a relevant story. Still, he's not even remotely excited about traveling with Philomena in search of her stolen-from-her son.
It's a touching tale. The film is funny, enlightening and does something extraordinary in how it deals with the most horrible of crimes, really that is what was committed by these convents. The picture then morphs into a story about two people who get to know each other and to their surprise, they get along famously.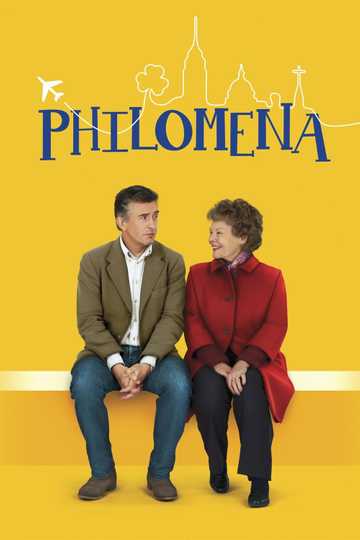 "These two unlikely companions are on a journey to find her long lost son."
74
PG-131 hr 38 minNov 27th, 2013
Sheridan is back to close out our St. Patrick's Day list of great Irish movies with his thrice Oscar nominated 'In America.' The film chronicles a modern day Irish family who chooses to leave the green pastures and urban centers of Ireland behind for the country mentioned in the movie's title.
In America stars Paddy Considine and Oscar nominees Samantha Morton and Djimon Hounsou. The film works both as a love letter to the USA, but in the most fascinating of ways, Ireland. Most importantly, 'In America' celebrates the rich history shared by both countries that has long been celebrated each March 17th, throughout the year, and is cinematically saluted in this 2002 gem.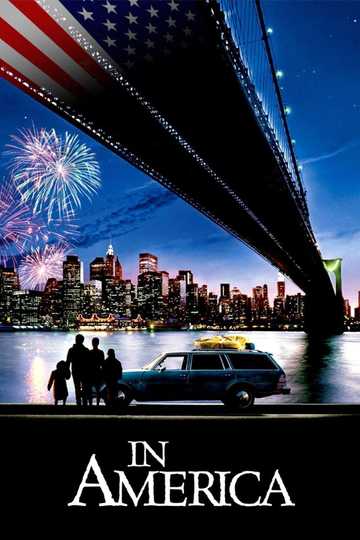 "A new home. A new life. Seen through eyes that see everything"
72
PG-131 hr 45 minNov 26th, 2003

View Original Source Here