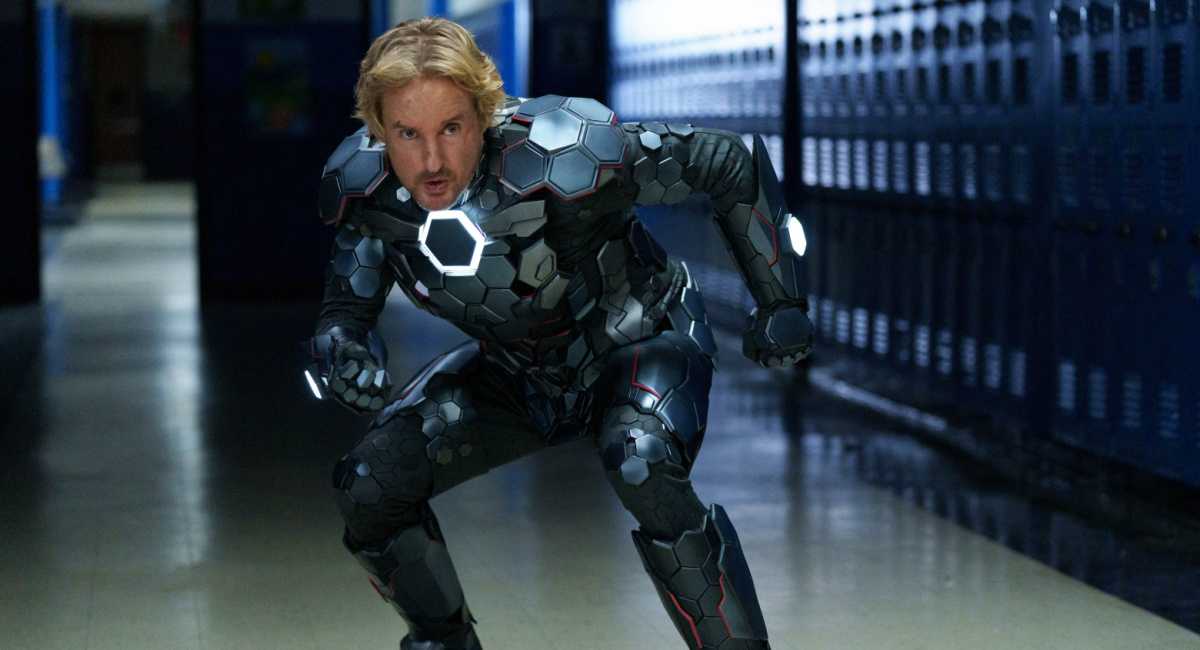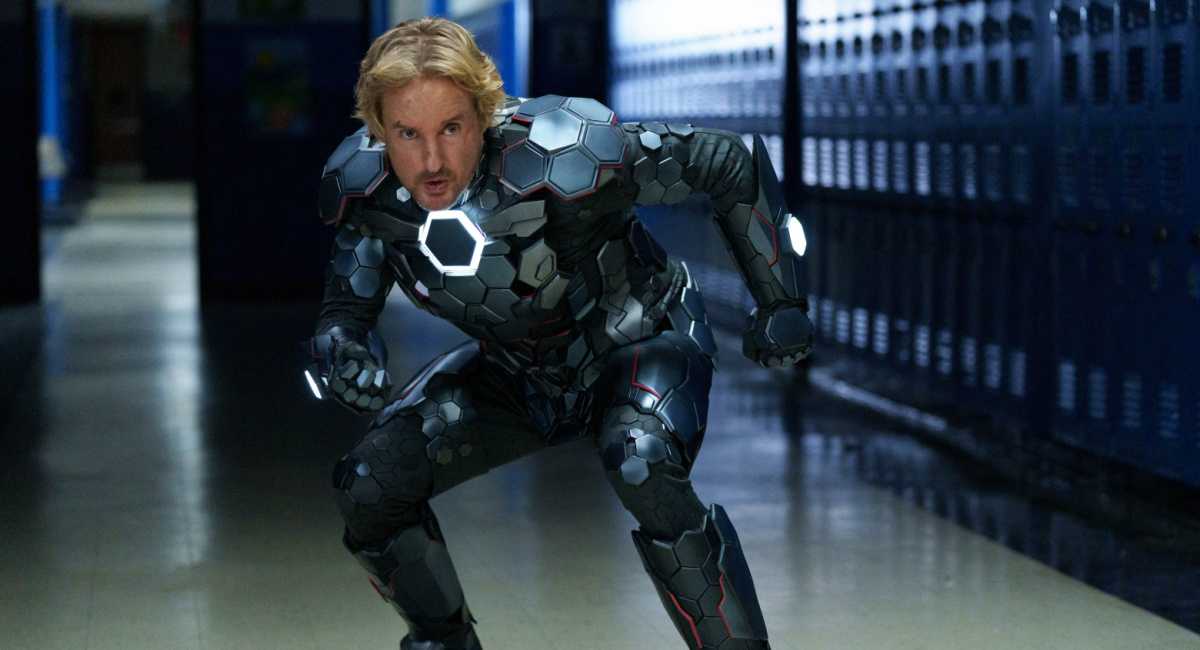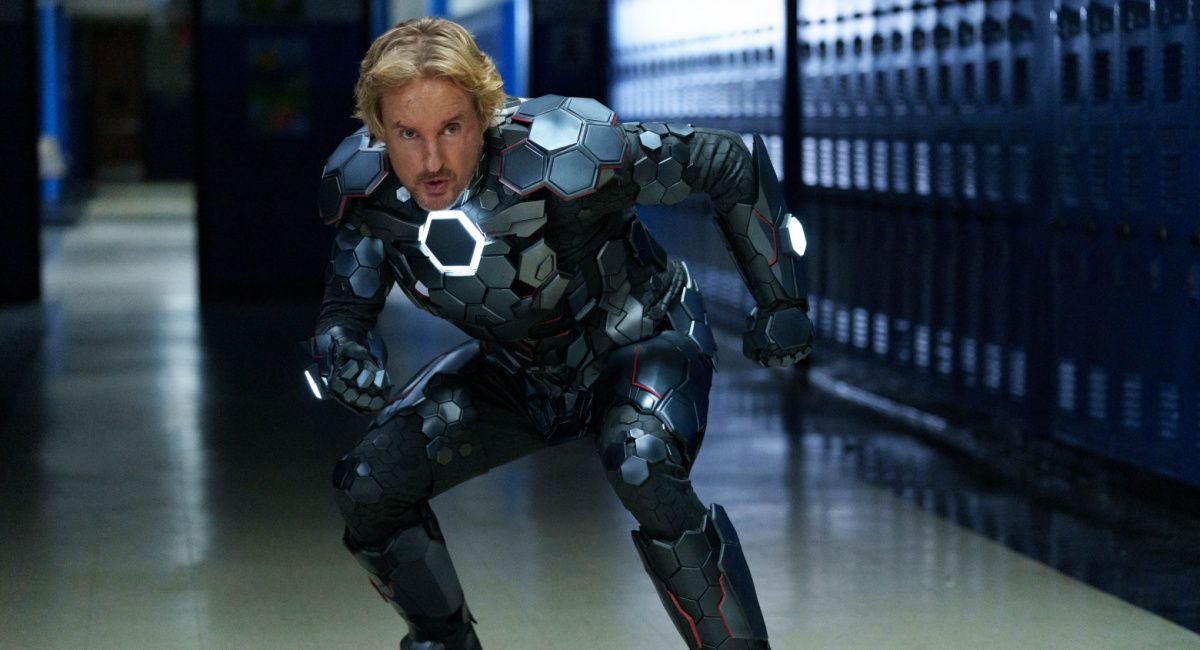 Owen Wilson as Jack in 'Secret Headquarters' from Paramount Pictures.
While Marvel and DC certainly have a stronghold on releasing popular superhero movies, Hollywood has produced its own original superhero films over the years.
For example, the original superhero movie 'Secret Headquarters' premieres on Paramount+ August 12th and stars Owen Wilson and Michael Pena. In honor of 'Secret Headquarters,' Moviefone is counting down the ten best original superhero movie of all time.
To qualify for this list, the movie must include superheroes but cannot be based on a previously published book, comic book, or other type of media.
Without further ado, let's begin!
When New York architect Matt Saunders (Luke Wilson) dumps his new girlfriend Jenny Johnson (Uma Thurman) – a smart, sexy and reluctant superhero known as G-Girl – she uses her powers to make his life a living hell! "Hell hath no fury like a superwoman scorned."
51
PG-131 hr 35 minJul 21st, 2006
After his father, an assassin, is brutally murdered, Nick Gant (Chris Evans) vows revenge on Division, the covert government agency that dabbles in psychic warfare and experimental drugs. Hiding in Hong Kong's underworld, Nick assembles a band of rogue psychics dedicated to destroying Division. Together with Cassie (Dakota Fanning), a teenage clairvoyant, Nick goes in search of a missing girl and a stolen suitcase that could be the key to accomplishing their mutual goal. "One push can change everything."
61
PG-131 hr 51 minFeb 6th, 2009
Hancock (Will Smith) is a down-and-out superhero who's forced to employ a PR expert (Jason Bateman) to help repair his image when the public grows weary of all the damage he's inflicted during his lifesaving heroics. The agent's idea of imprisoning the antihero to make the world miss him proves successful, but will Hancock stick to his new sense of purpose or slip back into old habits? Also starring Charlize Theron. "Bad behavior. Bad attitude. Real hero."
63
PG-131 hr 32 minJul 1st, 2008
Set in a world where superheroes are commonly known and accepted, young Will Stronghold (Michael Angarano), the son of the Commander (Kurt Russell) and Jetstream, (Kelly Preston) tries to find a balance between being a normal teenager and an extraordinary being. Also starring Mary Elizabeth Winstead, Danielle Panabaker, Bruce Campbell and Lynda Carter. "Saving The World… One Homework Assignment At A Time."
62
PG1 hr 40 minJul 29th, 2005 20th Century Fox
Three high school students (Dane DeHaan, Alex Russell, and Michael B. Jordan) make an incredible discovery, leading to their developing uncanny powers beyond their understanding. As they learn to control their abilities and use them to their advantage, their lives start to spin out of control, and their darker sides begin to take over.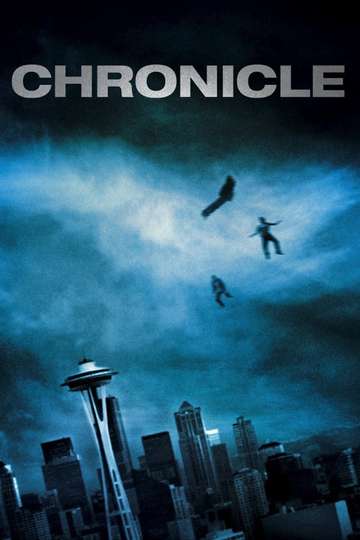 "What are you capable of?"
68
PG-131 hr 24 minFeb 2nd, 2012
After his wife falls under the influence of a drug dealer, an everyday guy transforms himself into Crimson Bolt (Rainn Wilson), a superhero with the best intentions, though he lacks for heroic skills. Also starring Elliot Page, Liv Tyler, and Kevin Bacon. "Shut up, crime!"
66
R1 hr 36 minApr 1st, 2011
Dr. Peyton Westlake (Liam Neeson) is on the verge of realizing a major breakthrough in synthetic skin when his laboratory is destroyed by gangsters. Having been burned beyond recognition and forever altered by an experimental medical procedure, Westlake becomes known as Darkman, assuming alternate identities in his quest for revenge and a new life with a former love (Frances McDormand). "They destroyed everything he had, everything he was. Now, crime has a new enemy and justice has a new face."
64
R1 hr 35 minAug 24th, 1990
An ordinary man (Bruce Willis) makes an extraordinary discovery when a train accident leaves his fellow passengers dead — and him unscathed. The answer to this mystery could lie with the mysterious Elijah Price (Samuel L. Jackson), a man who suffers from a disease that renders his bones as fragile as glass. "Some things are only revealed by accident."
71
PG-131 hr 46 minNov 22nd, 2000
In a violent, near-apocalyptic Detroit, evil corporation Omni Consumer Products wins a contract from the city government to privatize the police force. To test their crime-eradicating cyborgs, the company leads street cop Alex Murphy (Peter Weller) into an armed confrontation with crime lord Boddicker (Kurtwood Smith) so they can use his body to support their untested RoboCop prototype. But when RoboCop learns of the company's nefarious plans, he turns on his masters. Also starring Karen Allen, Ronny Cox, and Miguel Ferrer. "Part man. Part machine. All cop. The future of law enforcement."
73
R1 hr 42 minJul 17th, 1987Showtimes & Tickets Walt Disney Pictures
Bob Parr (Craig T. Nelson) has given up his superhero days to log in time as an insurance adjuster and raise his three children (Sarah Vowell, Spencer Fox, and Eli Fucile and Maeve Andrews) with his formerly heroic wife (Holly Hunter) in suburbia. But when he receives a mysterious assignment, it's time to get back into costume. "No gut, no glory"
77
PG1 hr 55 minNov 5th, 2004

View Original Source Here