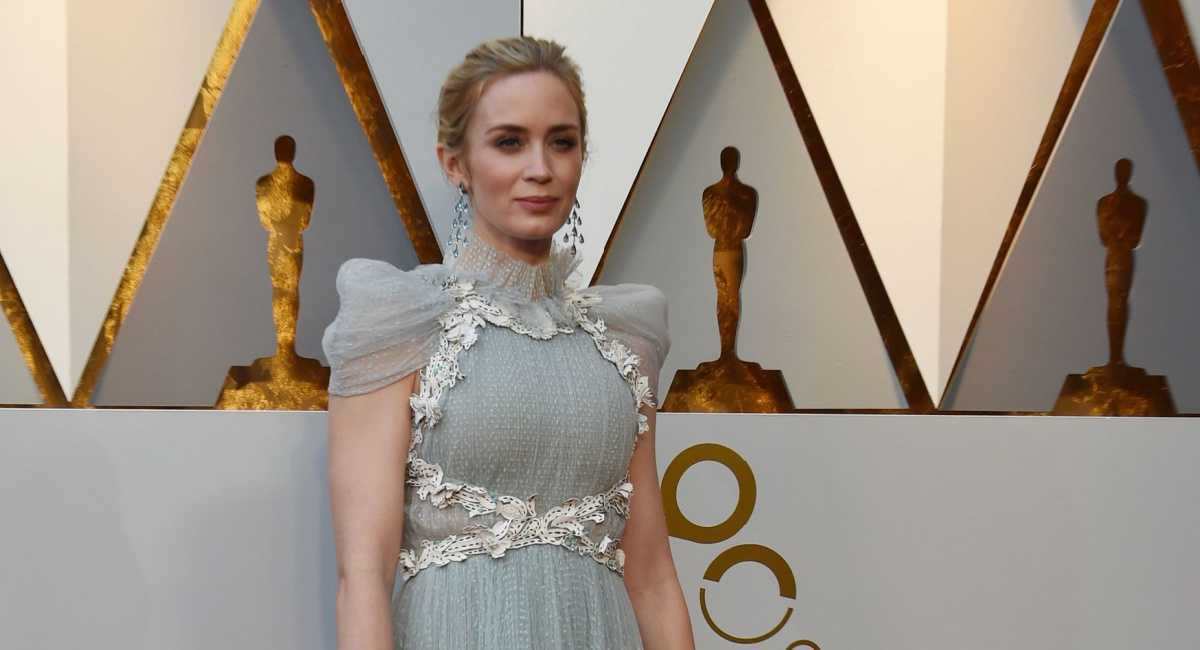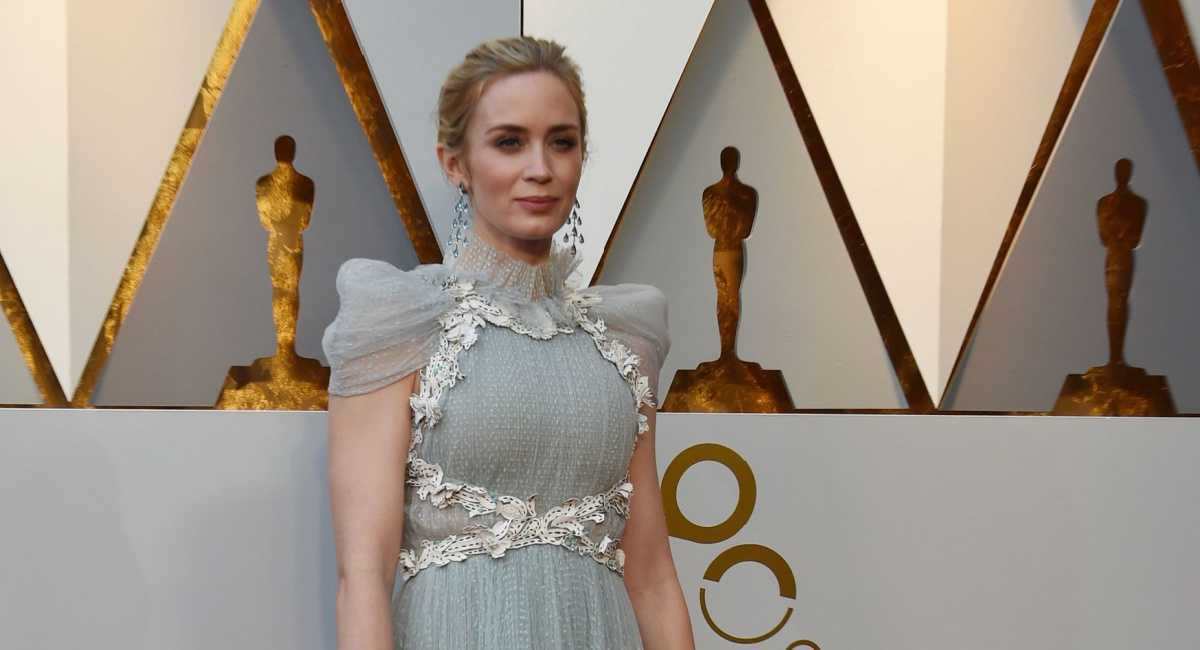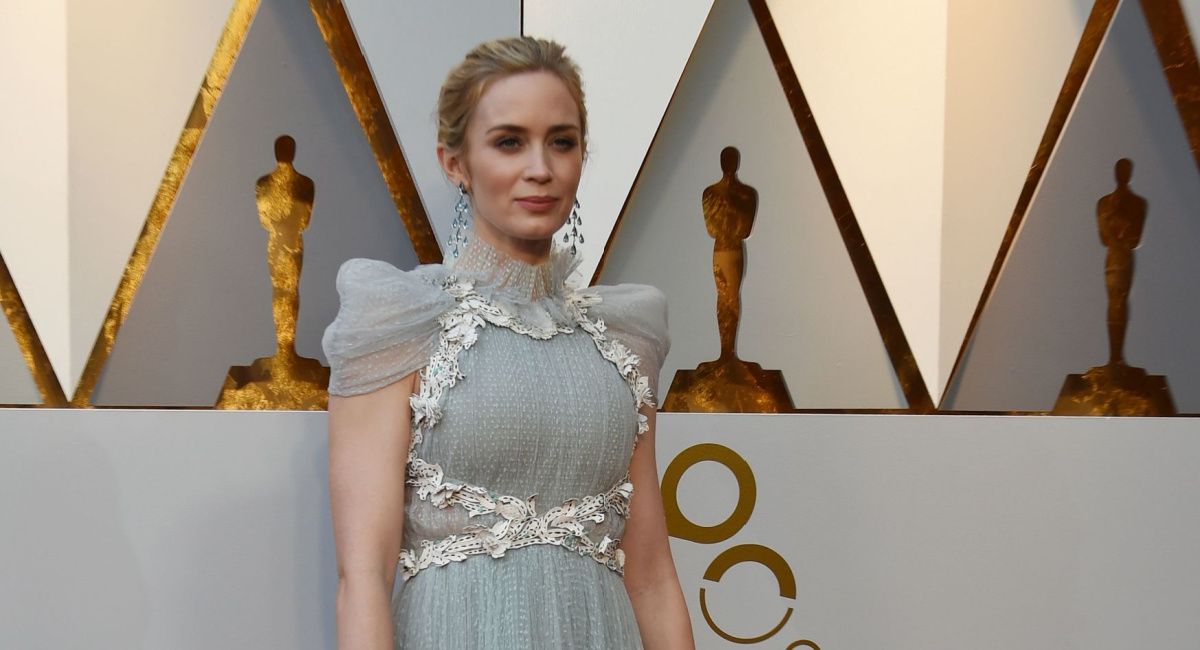 Emily Blunt arrives for the 90th Annual Academy Awards on March 4, 2018, in Hollywood, California. Photo: Valerie Macon/AFP/Getty Images.
Director David Leitch's adaptation of 1980s TV series 'The Fall Guy' already boasts Ryan Gosling in the lead. Leitch is boosting the A-list quotient with the addition of Emily Blunt.
The movie has been in development for a while now, with Leitch waiting until he finished work on 'Bullet Train' before starting prep on this next project.
'The Fall Guy,' which boasts a script by Drew Pearce (who co-wrote 'Fast & Furious Presents: Hobbs & Shaw' for the director), adapts the 1980s TV series.
Originally created by prolific TV producer Glen A. Larson (whose prolific TV production factory also cranked out shows such as 'Buck Rogers', 'Battlestar Galactica' and 'Knight Rider'), 'The Fall Guy' ran between 1981 and 1986, and starred Lee Majors as Colt Seavers (none more '80s action hero name there).
When his movie work starts to dry up, Seavers pivots to become a bounty hunter, using all the know-how he's acquired to craft film action to track down and defeat swindlers, thieves, bikers, conmen, fugitives, and corrupt officials using his fists and his vehicle skills.
Majors starred alongside Douglas Barr and Heather Thomas as Colt's colleagues Howie Munson and Jody Banks, who helped him out on his missions. Though the show was often a giant slab of '80s cheese TV, the concept clearly has legs.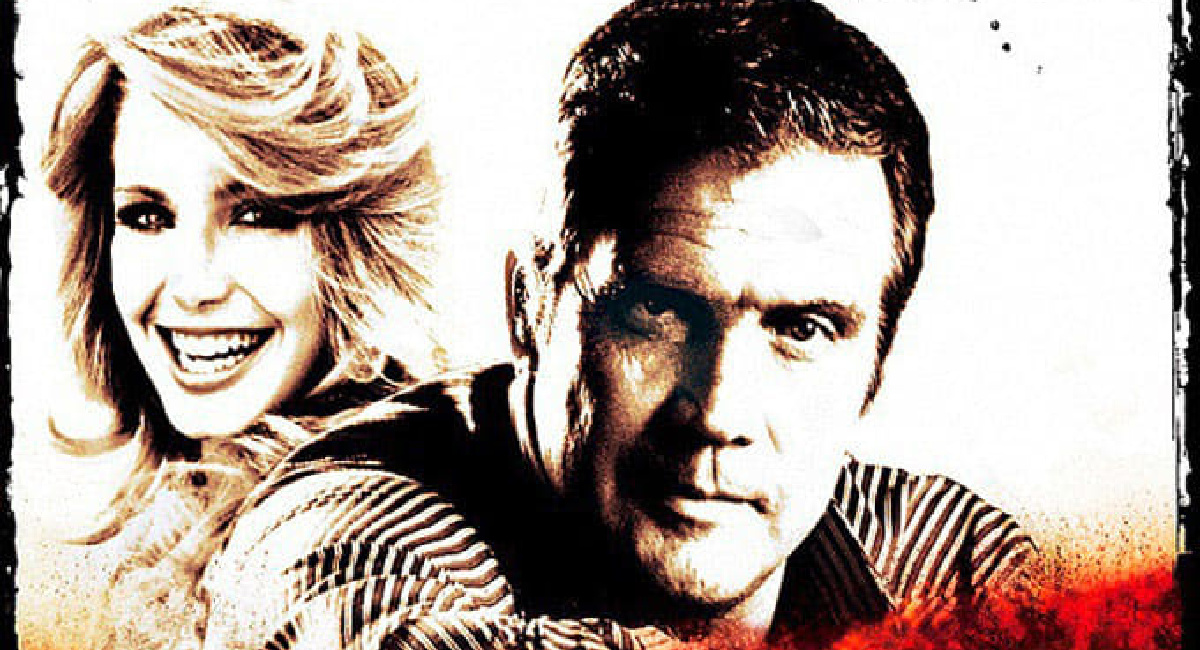 (L to R) Heather Thomas and Lee Majors in 'The Fall Guy.' Photo courtesy of IMDB.
'Terminator Salvation' director McG had Dwayne Johnson attached to star back in 2013, with a script from Zack Stentz and Ashley Edward Miller.
This new version first emerged in 2020 (then known as "unknown stuntman movie"), with Gosling and Leitch aboard. 'The Fall Guy' is now coming together partly because the Australian government is offering $45 million in incentives to have the movie shoot in Sydney.
Leitch feels like the right man for this job, since he's someone who has spun a career as a successful stuntman into an even more impressive run of directing action movies, will be behind the camera for the new movie. He'll bring his own experience to the idea, having spent years doubling the likes of Brad Pitt and Jean-Claude Van Damme before making movies such as 'John Wick', 'Atomic Blonde', 'Deadpool 2' and more. Gosling has recently shown he can do the action star thing in 'The Gray Man', which Netflix is celebrating as a big hit, with sequels and spin-offs on the way.
And Blunt is no slouch when she tries her hand at action thriller field – most notably as the tough Rita "Rose" Vrataski, a no-nonsense soldier engaged in combat against an alien threat in 'Edge of Tomorrow.' It says something when an actor can hold their own against Tom Cruise.
We don't yet know what the story will be for the new movie (presumably some take on the show's concept), or exactly who Gosling and Blunt will play. But you can be sure the action will be next level (Leitch is truly an old hand at that stuff) and probably with a throughline of humor like 'Bullet Train.'
All that is concrete so far is that Universal has set this one for a March 1st, 2024 launch in theaters. Ryan Gosling in 'The Gray Man.' Photo: Paul Abell/Netflix © 2022.