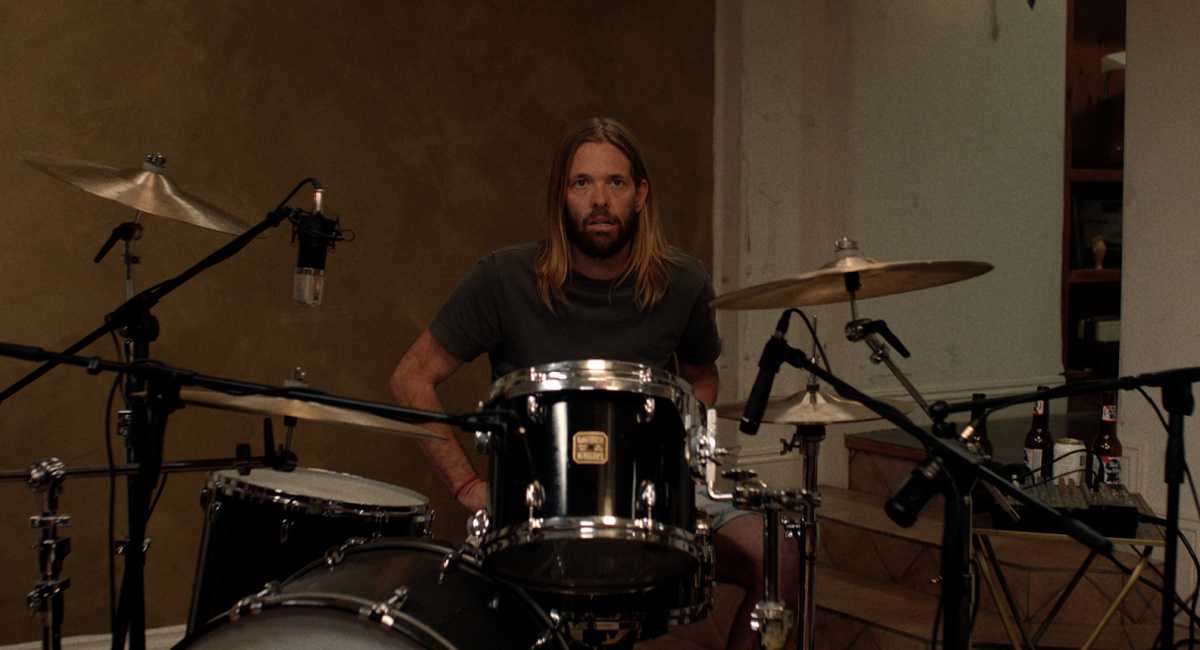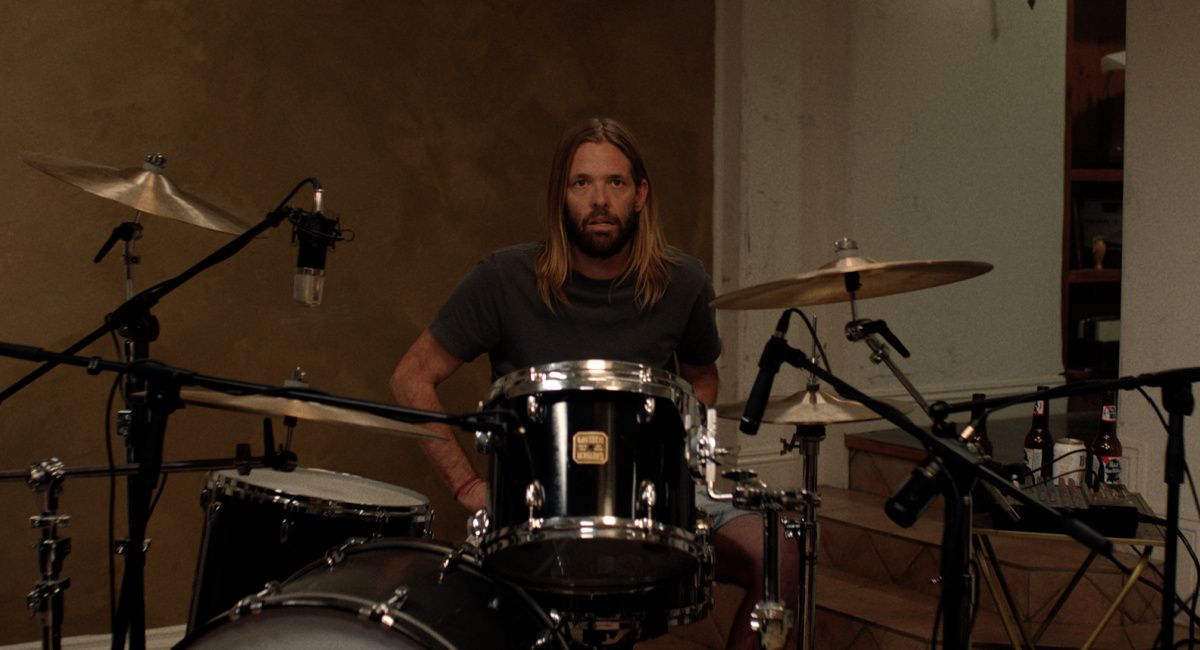 Taylor Hawkins stars as himself in director BJ McDonnell's 'Studio 666,' an Open Road Films release. Photo credit: Courtesy of Open Road Films.
Taylor Hawkins, musician, drummer, and occasional actor has died unexpectedly. The rocker, who performed with the Foo Fighters, was 50.
"The Foo Fighters family is devastated by the tragic and untimely loss of our beloved Taylor Hawkins," the band statement on twitter reads. "His musical spirit and infectious laughter will live on with all of us forever."
Foo Fighters had been due to play at Festival Estéreo Picnic in Bogotá, Colombia as part of their current South American tour, though that gig has now been cancelled in the wake of Hawkins' death.
Born in Fort Worth, Texas, Hawkins's family moved to Laguna Beach, California when he was four. He started his music career in the 1990s, drumming for prog rock band Sylvia and the rock singer Sass Jordan. He left the Jordan gig to join Alanis Morissette from 1995-1997 during the tour supporting her hit album 'Jagged Little Pill.'
When inter-studio conflict led to the departure of original Foo Fighters drummer William Goldsmith during recording sessions for the group's breakthrough album, 'The Colour and the Shape', lead singer Dave Grohl (who, of course rose to fame as Nirvana's drummer) took over stick duties on the record but was soon looking for someone to fill the seat full time. His choice was clear.
"During his stint as Alanis Morissette's drummer, long before he became a Foo Fighter, we would bump into each other backstage at festivals all over the world, and our chemistry was so obvious that even Alanis herself once asked him, 'What are you going to do when Dave asks you to be his drummer?'" Grohl wrote in his 2021 autobiography, 'The Storyteller: Tales of Life and Music.' "Part Beavis and Butthead, part 'Dumb and Dumber,' we were a hyperactive blur of Parliament Lights and air drumming wherever we went."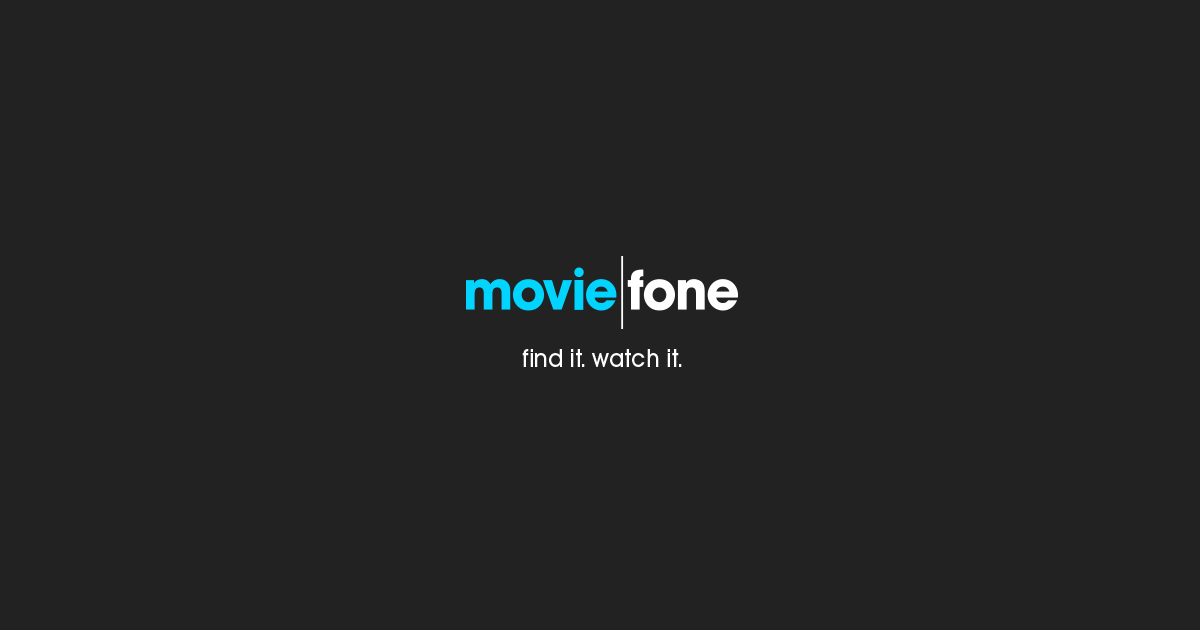 When Grohl asked Hawkins in 1997 who should fill the vacant Foo slot, Hawkins recommended himself, kicking off more than two decades of creative, propulsive collaboration and friendship. In addition to establishing himself as one of the best drummers working in rock, Hawkins was a regular songwriter for the group and would often sing vocals alongside Grohl.
Outside of Foo Fighters, he collaborated with other musicians, working on side projects. In 2006, he embarked on a solo career with Taylor Hawkins and the Coattail Riders, reuniting with his former Morissette touring bandmate and Jane's Addiction bassist Chris Chaney. Hawkins would go on to release three albums under the Taylor Hawkins and the Coattail Riders banner, tapping artists including Queen's Brian May and Roger Taylor, Elliot Easton of The Cars, Perry Farrell, as well as Grohl for collaborations.
He also enjoyed playing in cover bands and would regularly sit in with one during downtime between Foo Fighters recordings and tours. That led to him fronting cover band Chevy Metal with friends Wiley Hodgden and Mick Murphy.
Movie and TV-wise, Hawkins' footprint was less noticeable, though he appeared with bandmates in several shows, including 'The West Wing' and 'The Morning Show'. The group became known for their funny, self-referential, and stylish music videos, with Hawkins one of the prime performers.
On the big screen, his talents were more frequently found on soundtracks with his bandmates, while he did play Iggy Pop in indie crime movie 'CBGB' and, more recently, played a version of himself alongside Grohl and the band in their horror comedy 'Studio 666'.
Hawkins is survived by his wife and three children.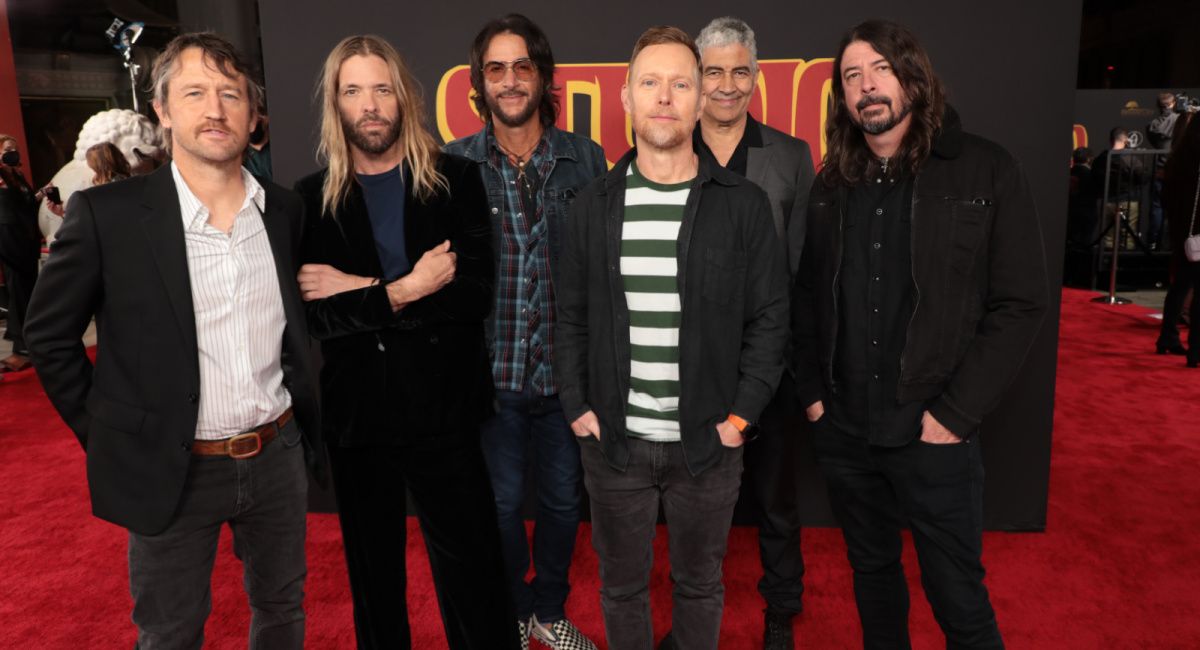 (L to R) Chris Shiflett, Taylor Hawkins, Rami Jaffee, Nate Mendel, Pat Smear, and Dave Grohl of Foo Fighters at the World Premiere of 'Studio 666.' R1 hr 48 minFeb 25th, 2022
Foo Fighters aim to record their 10th album in an Encino mansion, only to find themselves fighting supernatural forces that threaten to derail the completion of… Read the Plot