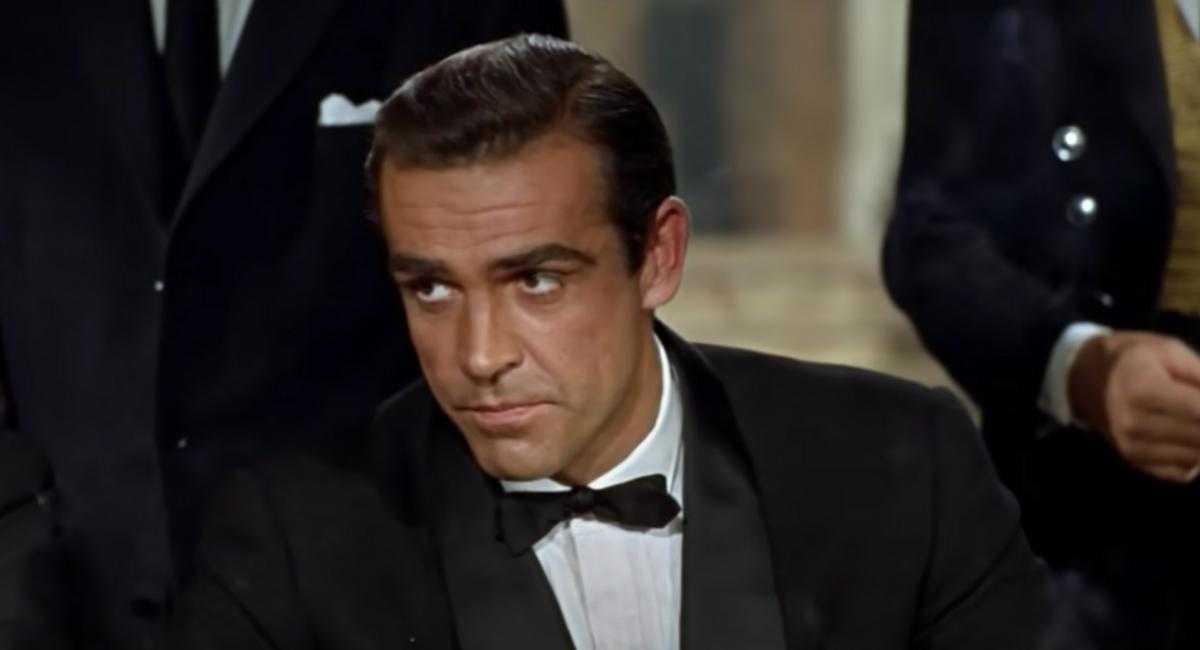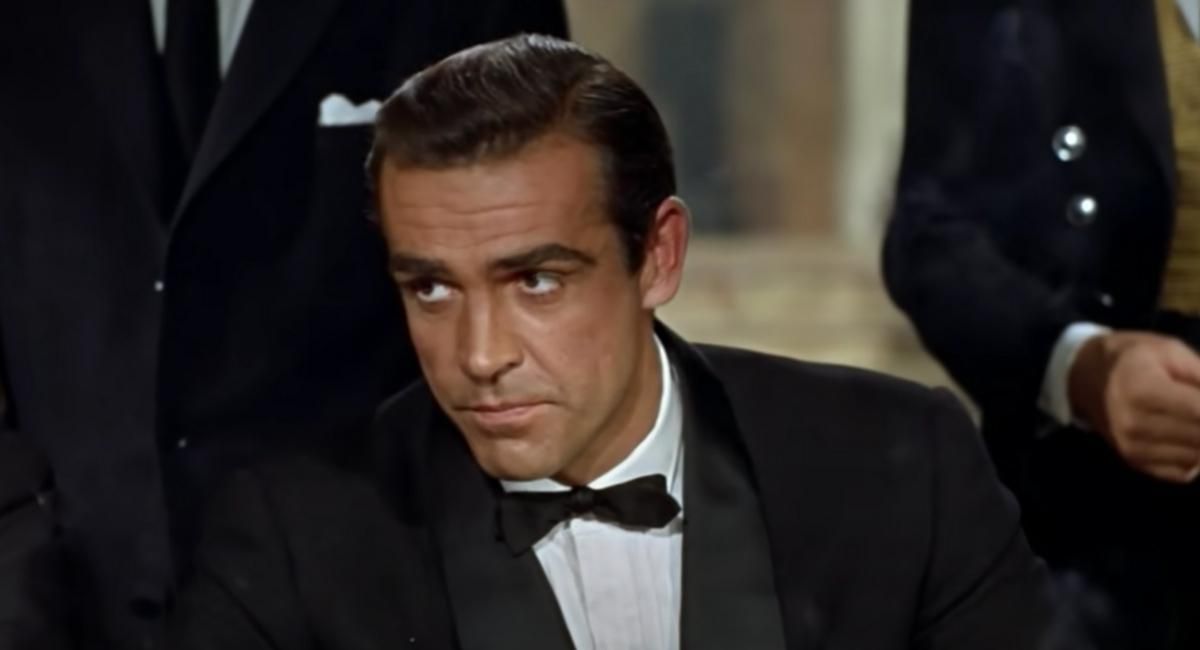 United Artists
"Bond, James Bond."
It's one of the most iconic lines in movie history. First created by Ian Fleming in his series of novels, the British Secret Service agent known as James Bond has appeared in over 25 movies, and is the fifth highest grossing film series of all time.
The character has been portrayed by six actors including Sean Connery, George Lazenby, Roger Moore, Timothy Dalton, Pierce Brosnan, and Daniel Craig. Last year's 'No Time to Die' marked Craig's last performances as 007, and the question remains, who will play the character next?
The list of actors (and actresses) rumored to potentially be the next James Bond include Idris Elba, Rege-Jean Page, Tom Hardy, Henry Cavill, Tom Hiddleston, Cillian Murphy, Richard Madden, and Lashana Lynch, who portrayed 007 agent Nomi in 'No Time to Die.'
With Daniel Craig recently wrapping up his run as James Bond, we thought it would be a perfect time to look back at all of the official James Bond movies in order.
Let's Begin!
In the film that launched the James Bond saga, Agent 007 battles mysterious Dr. No, a scientific genius bent on destroying the U.S. space program. As the countdown to disaster begins, Bond must go to Jamaica, where he encounters beautiful Honey Ryder, to confront a megalomaniacal villain in his massive island headquarters.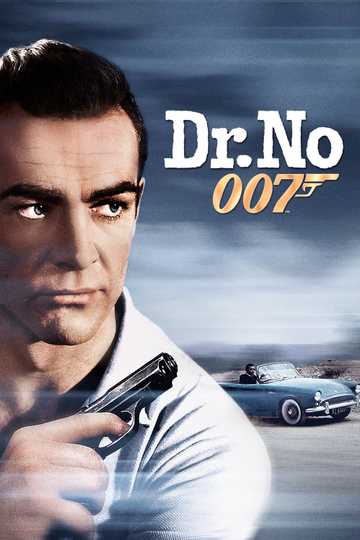 "Now meet the most extraordinary gentleman spy in all fiction!"
70
PG1 hr 50 minMay 29th, 1963
Agent 007 is back in the second installment of the James Bond series, this time battling a secret crime organization known as SPECTRE. Russians Rosa Klebb and Kronsteen are out to snatch a decoding device known as the Lektor, using the ravishing Tatiana to lure Bond into helping them. Bond willingly travels to meet Tatiana in Istanbul, where he must rely on his wits to escape with his life in a series of deadly encounters with the enemy. "The world's masters of murder pull out all the stops to destroy Agent 007!"
71
PG1 hr 55 minMay 27th, 1964
Special agent 007 comes face to face with one of the most notorious villains of all time, and now he must outwit and outgun the powerful tycoon to prevent him from cashing in on a devious scheme to raid Fort Knox — and obliterate the world's economy. "Everything he touches turns into excitement!"
74
PG1 hr 50 minJan 9th, 1965
A criminal organization has obtained two nuclear bombs and are asking for a 100 million pound ransom in the form of diamonds in seven days or they will use the weapons. The secret service sends James Bond to the Bahamas to once again save the world.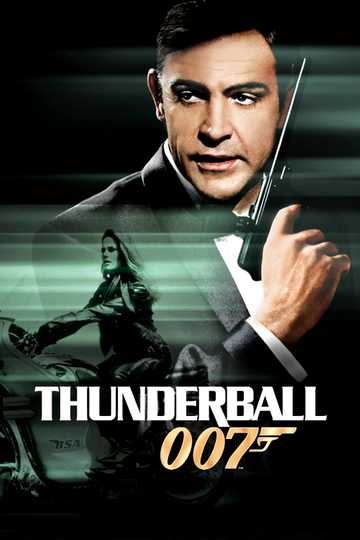 "Look up! Look down! Look out!"
66
PG2 hr 10 minDec 29th, 1965
A mysterious spacecraft captures Russian and American space capsules and brings the two superpowers to the brink of war. James Bond investigates the case in Japan and comes face to face with his archenemy Blofeld.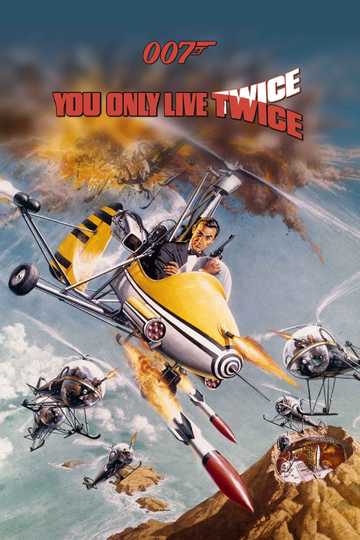 "You Only Live Twice… and Twice is the only way to live!"
65
PG1 hr 57 minJun 13th, 1967
Sir James Bond is called back out of retirement to stop SMERSH. In order to trick SMERSH, James thinks up the ultimate plan – that every agent will be named 'James Bond'. One of the Bonds, whose real name is Evelyn Tremble is sent to take on Le Chiffre in a game of baccarat, but all the Bonds get more than they can handle. "Casino Royale is too much for one James Bond!"
54
NR2 hr 11 minApr 28th, 1967
James Bond tracks his archnemesis, Ernst Blofeld, to a mountaintop retreat where he is training an army of beautiful, lethal women. Along the way, Bond falls for Italian contessa Tracy Draco, and marries her in order to get closer to Blofeld.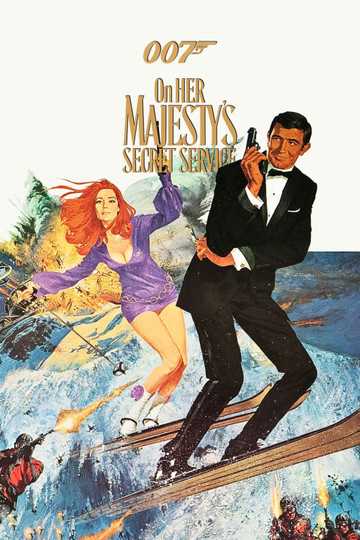 Diamonds are stolen only to be sold again in the international market. James Bond infiltrates a smuggling mission to find out who's guilty. The mission takes him to Las Vegas where Bond meets his archenemy Blofeld.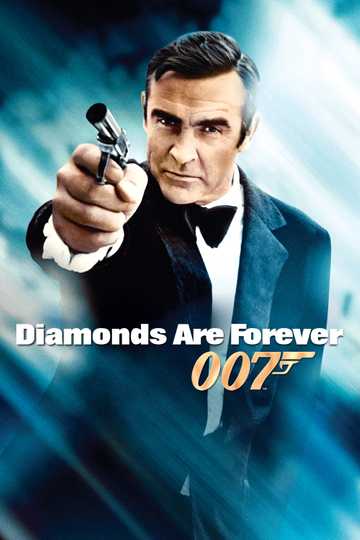 James Bond must investigate a mysterious murder case of a British agent in New Orleans. Soon he finds himself up against a gangster boss named Mr. Big.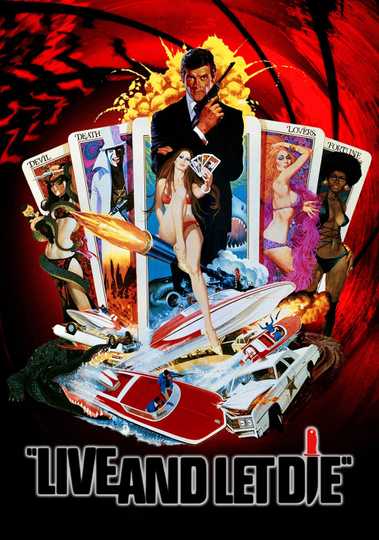 Cool government operative James Bond searches for a stolen invention that can turn the sun's heat into a destructive weapon. He soon crosses paths with the menacing Francisco Scaramanga, a hitman so skilled he has a seven-figure working fee. Bond then joins forces with the swimsuit-clad Mary Goodnight, and together they track Scaramanga to a tropical isle hideout where the killer-for-hire lures the slick spy into a deadly maze for a final duel.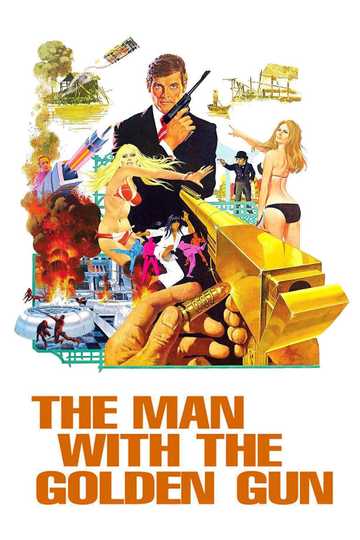 Russian and British submarines with nuclear missiles on board both vanish from sight without a trace. England and Russia both blame each other as James Bond tries to solve the riddle of the disappearing ships. But the KGB also has an agent on the case.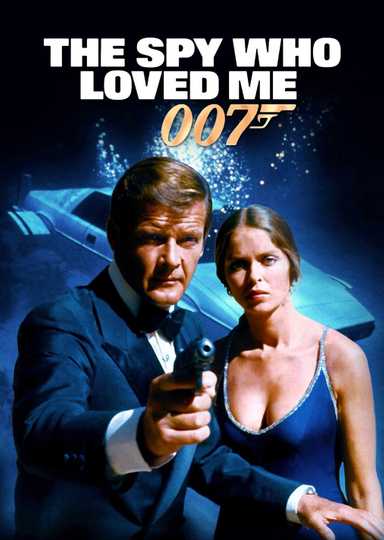 "It's the BIGGEST. It's the BEST. It's BOND. And B-E-Y-O-N-D."
68
PG2 hr 5 minJul 7th, 1977
After Drax Industries' Moonraker space shuttle is hijacked, secret agent James Bond is assigned to investigate, traveling to California to meet the company's owner, the mysterious Hugo Drax. With the help of scientist Dr. Holly Goodhead, Bond soon uncovers Drax's nefarious plans for humanity, all the while fending off an old nemesis, Jaws, and venturing to Venice, Rio, the Amazon…and outer space. "Where all the other Bonds end, this one begins!"
61
PG2 hr 6 minJun 26th, 1979
A British spy ship has sunk and on board was a hi-tech encryption device. James Bond is sent to find the device that holds British launching instructions before the enemy Soviets get to it first.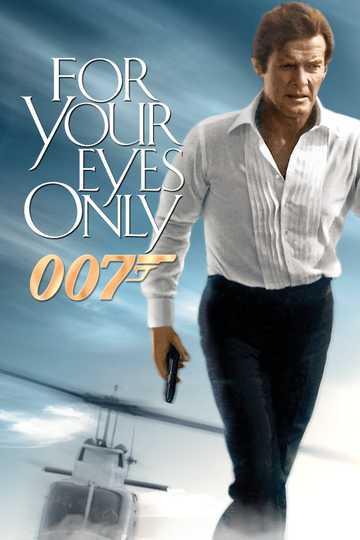 James Bond is sent to investigate after a fellow "00" agent is found dead with a priceless Fabergé egg. Bond follows the mystery and uncovers a smuggling scandal and a Russian General who wants to provoke a new World War.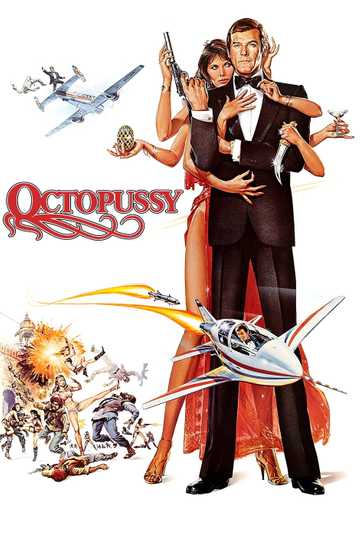 "James Bond's all time high."
63
PG2 hr 11 minJun 10th, 1983
James Bond returns as the secret agent 007 to battle the evil organization SPECTRE. Bond must defeat Largo, who has stolen two atomic warheads for nuclear blackmail. But Bond has an ally in Largo's girlfriend, the willowy Domino, who falls for Bond and seeks revenge.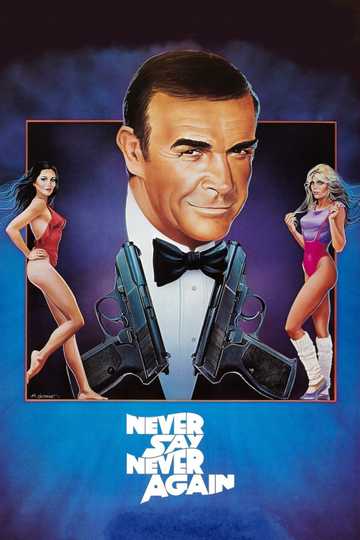 A newly-developed microchip designed by Zorin Industries for the British Government that can survive the electromagnetic radiation caused by a nuclear explosion has landed in the hands of the KGB. James Bond must find out how and why. His suspicions soon lead him to big industry leader Max Zorin.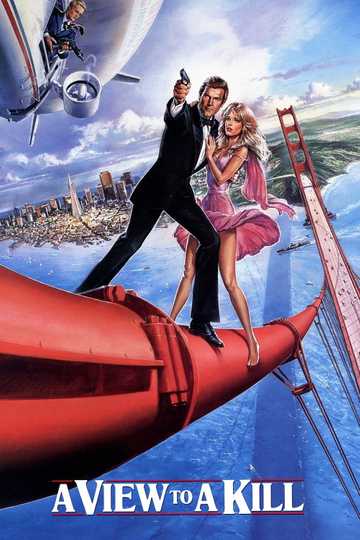 "Has James Bond finally met his match?"
61
PG2 hr 11 minMay 24th, 1985
After a defecting Russian general reveals a plot to assassinate foreign spies, James Bond is assigned a secret mission to kill the new head of the KGB to prevent an escalation of tensions between the Soviet Union and the West.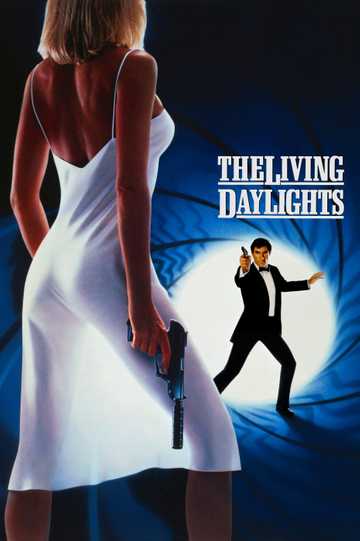 After capturing the notorious drug lord Franz Sanchez, Bond's close friend and former CIA agent Felix Leiter is left for dead and his wife is murdered. Bond goes rogue and seeks vengeance on those responsible, as he infiltrates Sanchez's organization from the inside.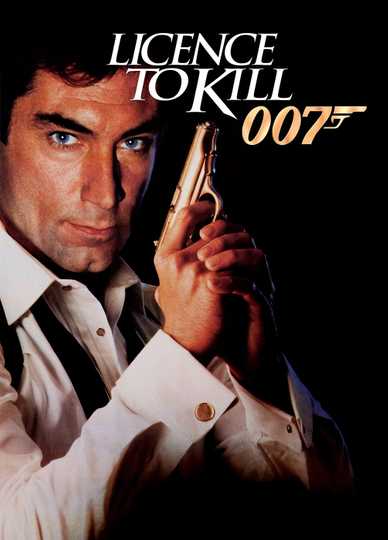 "James Bond is out on his own and out for revenge."
63
PG2 hr 13 minJul 14th, 1989
When a powerful Russian satellite weapon is hijacked by a mysterious crime syndicate, it's up to James Bond, with the help of programmer Natalya Simonova, to find the culprits and save the world from disaster.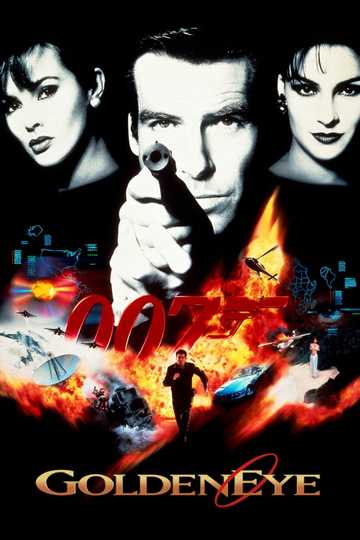 "No limits. No fears. No substitutes."
69
PG-132 hr 10 minNov 16th, 1995
A deranged media mogul is staging international incidents to pit the world's superpowers against each other. Now James Bond must take on this evil mastermind in an adrenaline-charged battle to end his reign of terror and prevent global pandemonium.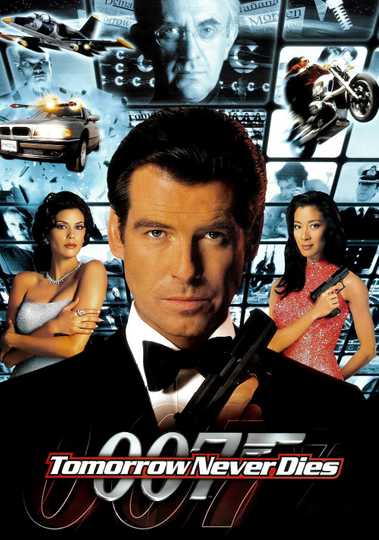 "Yesterday is a memory. Today is history. Tomorrow is in the hands of one man."
63
PG-131 hr 59 minDec 12th, 1997
Greed, revenge, world dominance and high-tech terrorism – it's all in a day's work for Bond, who's on a mission to protect a beautiful oil heiress from a notorious terrorist. In a race against time that culminates in a dramatic submarine showdown, Bond works to defuse the international power struggle that has the world's oil supply hanging in the balance. "As the countdown begins for the new millennium there is still one number you can always count on."
62
PG-132 hr 8 minNov 19th, 1999
James Bond is sent to investigate the connection between a North Korean terrorist and a diamond mogul, who is funding the development of an international space weapon.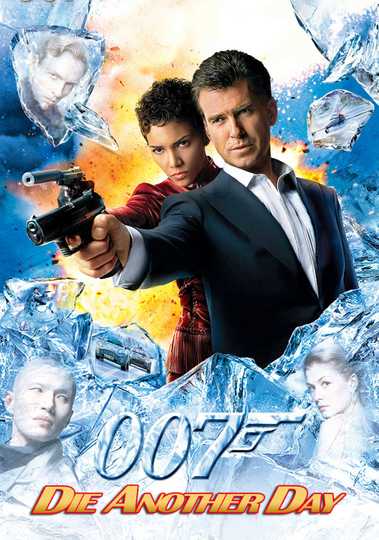 Le Chiffre, a banker to the world's terrorists, is scheduled to participate in a high-stakes poker game in Montenegro, where he intends to use his winnings to establish his financial grip on the terrorist market. M sends Bond—on his maiden mission as a 00 Agent—to attend this game and prevent Le Chiffre from winning. With the help of Vesper Lynd and Felix Leiter, Bond enters the most important poker game in his already dangerous career.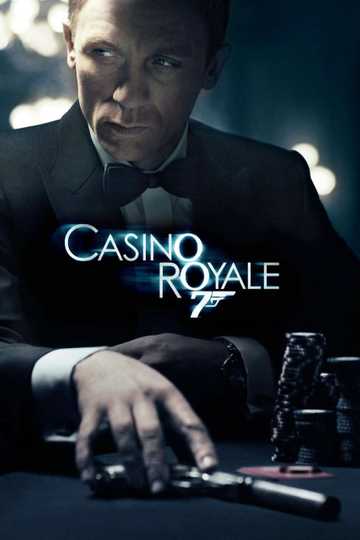 "Everyone has a past. Every legend has a beginning."
75
NR2 hr 24 minNov 17th, 2006
Quantum of Solace continues the adventures of James Bond after Casino Royale. Betrayed by Vesper, the woman he loved, 007 fights the urge to make his latest mission personal. Pursuing his determination to uncover the truth, Bond and M interrogate Mr. White, who reveals that the organization that blackmailed Vesper is far more complex and dangerous than anyone had imagined. "For love, for hate, for justice, for revenge."
63
PG-131 hr 46 minNov 14th, 2008
When Bond's latest assignment goes gravely wrong and agents around the world are exposed, MI6 is attacked forcing M to relocate the agency. These events cause her authority and position to be challenged by Gareth Mallory, the new Chairman of the Intelligence and Security Committee. With MI6 now compromised from both inside and out, M is left with one ally she can trust: Bond. 007 takes to the shadows – aided only by field agent, Eve – following a trail to the mysterious Silva, whose lethal and hidden motives have yet to reveal themselves.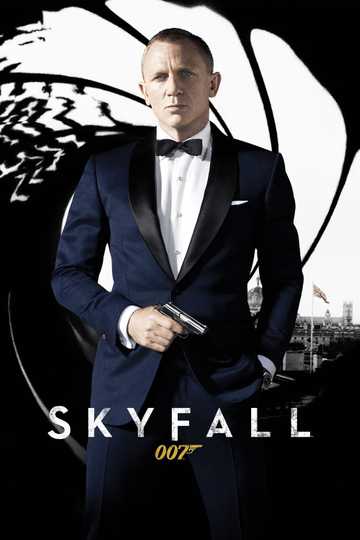 "Think on your sins."
72
PG-132 hr 23 minNov 9th, 2012
A cryptic message from Bond's past sends him on a trail to uncover a sinister organization. While M battles political forces to keep the secret service alive, Bond peels back the layers of deceit to reveal the terrible truth behind SPECTRE.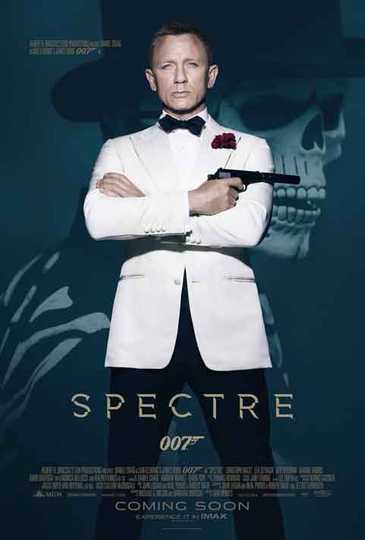 "A Plan No One Escapes"
65
PG-132 hr 28 minNov 6th, 2015
Bond has left active service and is enjoying a tranquil life in Jamaica. His peace is short-lived when his old friend Felix Leiter from the CIA turns up asking for help. The mission to rescue a kidnapped scientist turns out to be far more treacherous than expected, leading Bond onto the trail of a mysterious villain armed with dangerous new technology.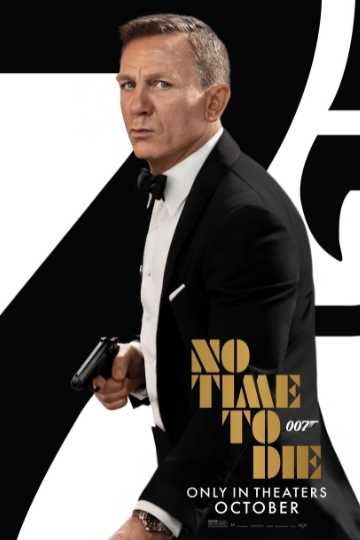 "The mission that changes everything begins…"
75
PG-132 hr 43 minOct 8th, 2021

View Original Source Here