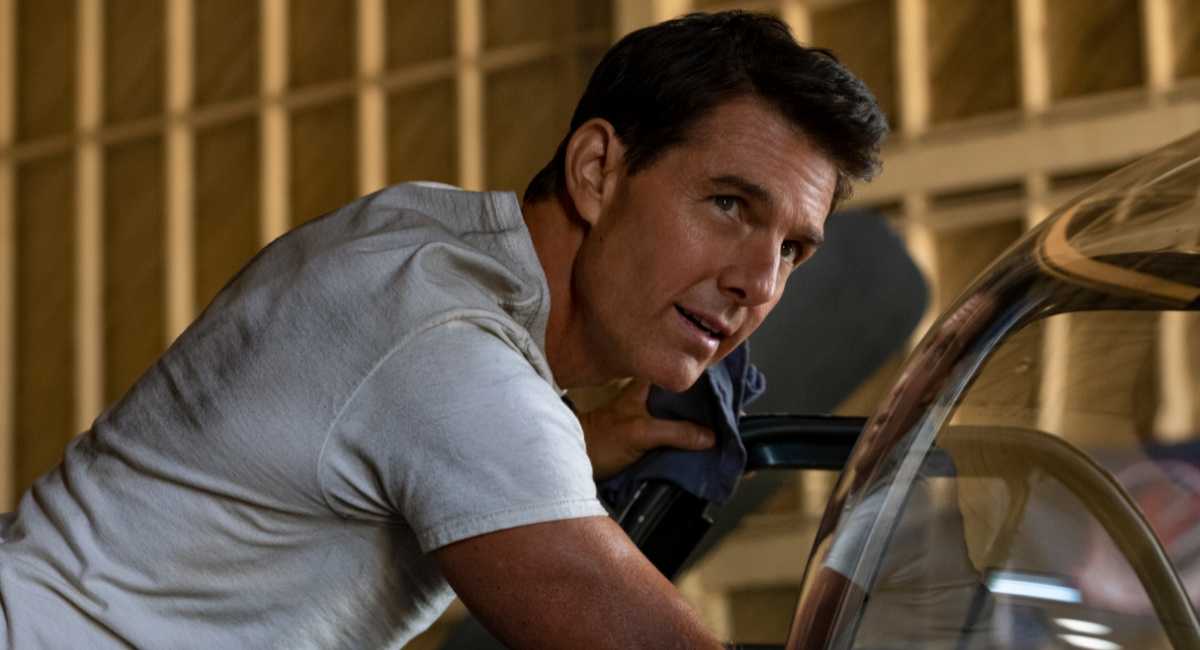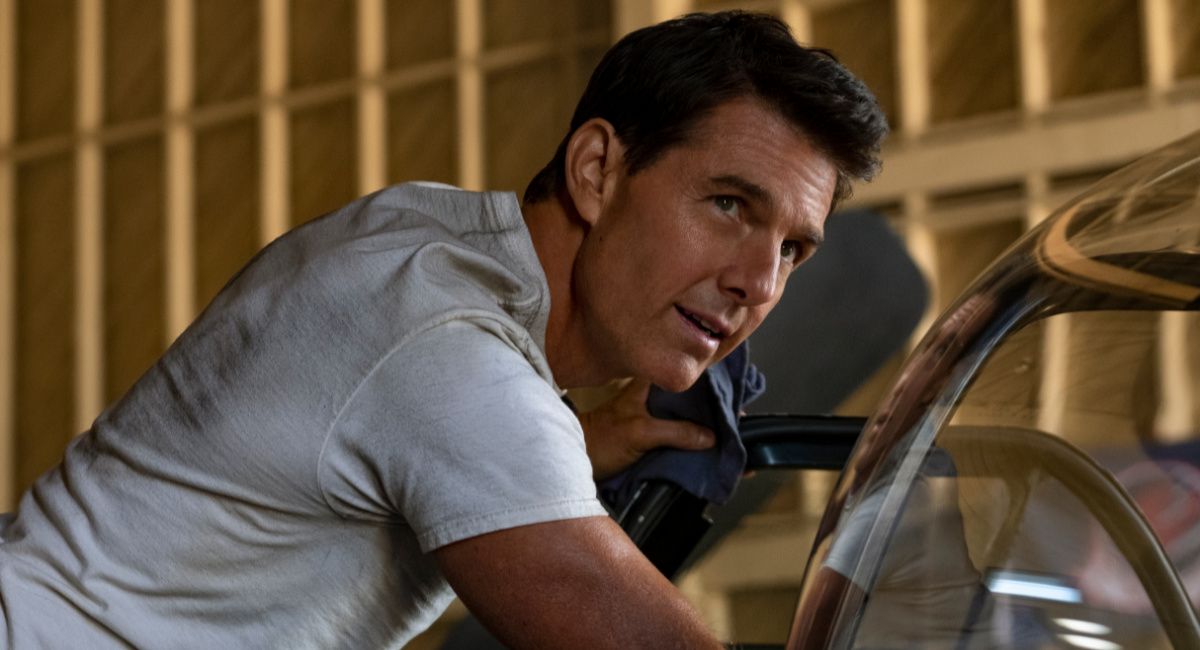 Tom Cruise plays Capt. Pete "Maverick" Mitchell in 'Top Gun: Maverick' from Paramount Pictures, Skydance and Jerry Bruckheimer Films.
Boasting the bell-laced strains of Harold Faltermeyer's iconic theme tune, Tom Cruise's winning grin, hints of beach volleyball and plenty of planes screaming through the sky, the team behind 'Top Gun: Maverick' are clearly pushing the nostalgia levels far into the danger zone with the latest trailer for the movie.
But, if we're truly honest… It really does seem to work, as those who remember the halcyon early days of Tom Cruise's elevation to stardom will have their memory towers buzzed at the sight of Cruise back in a cockpit, a brief glimpse of Val Kilmer's Tom "Iceman" Kazansky (now a Navy Admiral) and a few references to dear, departed Goose (Anthony Edwards in the 1986 original), who well and truly lost that loving feeling when he died during a training mission.
For those who've never watched the first film? Well, there's still a young, good-looking cast playing a pack of new best-of-the-best hotshot pilots, who are unconvinced that anyone can teach them new tricks. Cue an old dog who refuses to stay grounded and some unconventional lessons with some impressive (and often entirely practical) set pieces.
This new look at the movie delves a little deeper into the story for the long-anticipated (and oft-delayed) sequel: Cruise's Pete Mitchell is still pushing the boundaries as a pilot, irking his superiors, and refusing promotions that will jettison him from the cockpit and reduce him to desk duty.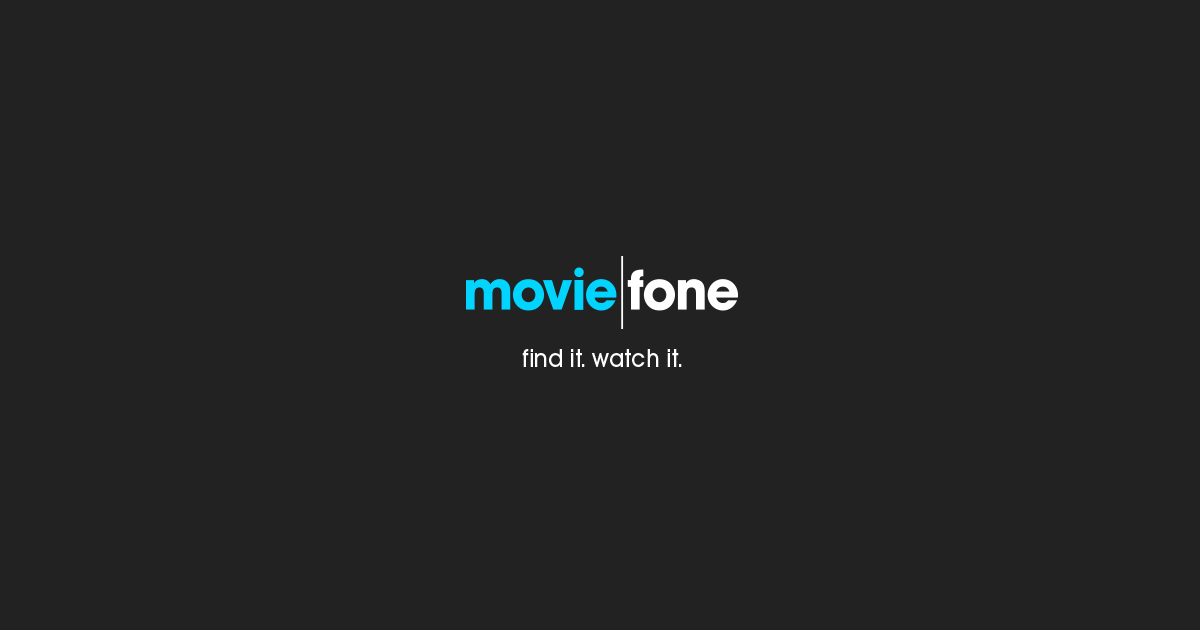 So, Jon Hamm's Vice Admiral Cyclone is somewhat reluctantly cajoled by Kazansky (only shown in portrait form so far) into bringing Maverick back into the Top Gun fold. And yes, there are reasons to be worried, since who knows what cocky bad habits this new tutor could drill into his class?
There's drama for Maverick too, though, as Goose's son, Bradley 'Rooster' Bradshaw (Miles Teller) is among the fliers attending the Navy's top pilot program – and he's none too happy to have the man he holds responsible for his father's death back in his life.
With Joseph Kosinski taking on the directing command this time, 'Top Gun: Maverick's new cast includes Glen Powell, Monica Barbaro, Danny Ramirez, Lewis Pullman and Jay Ellis as the young fliers, Ed Harris as a no doubt disapproving Rear Admiral and Jennifer Connelly as Penny Benjamin, a local bar owner who becomes the latest person to attempt to take Maverick's breath away in lurve. Will there be billowing curtains and a Berlin cover by someone more recent on the musical front? Only time will tell.
We don't know yet whether audiences are ready for more Cruise outside of the 'Mission: Impossible' franchise, though surely 'Top Gun' carries enough weight to be less of a risky business proposition than something brand new?
We'll find that answer out when 'Top Gun: Maverick' goes wheels down at last in theaters on May 27th. 'Top Gun: Maverick' opens in theaters on May 27th.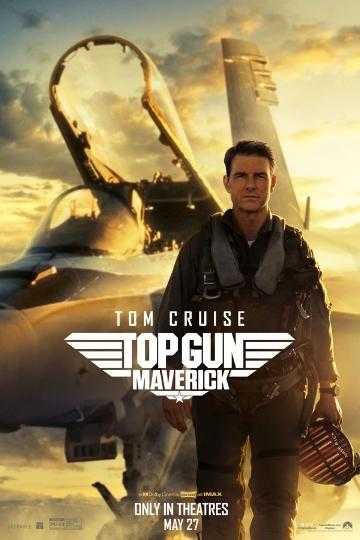 After more than thirty years of service as one of the Navy's top aviators, Pete "Maverick" Mitchell (Tom Cruise) is where he belongs, pushing the envelope… Read the Plot