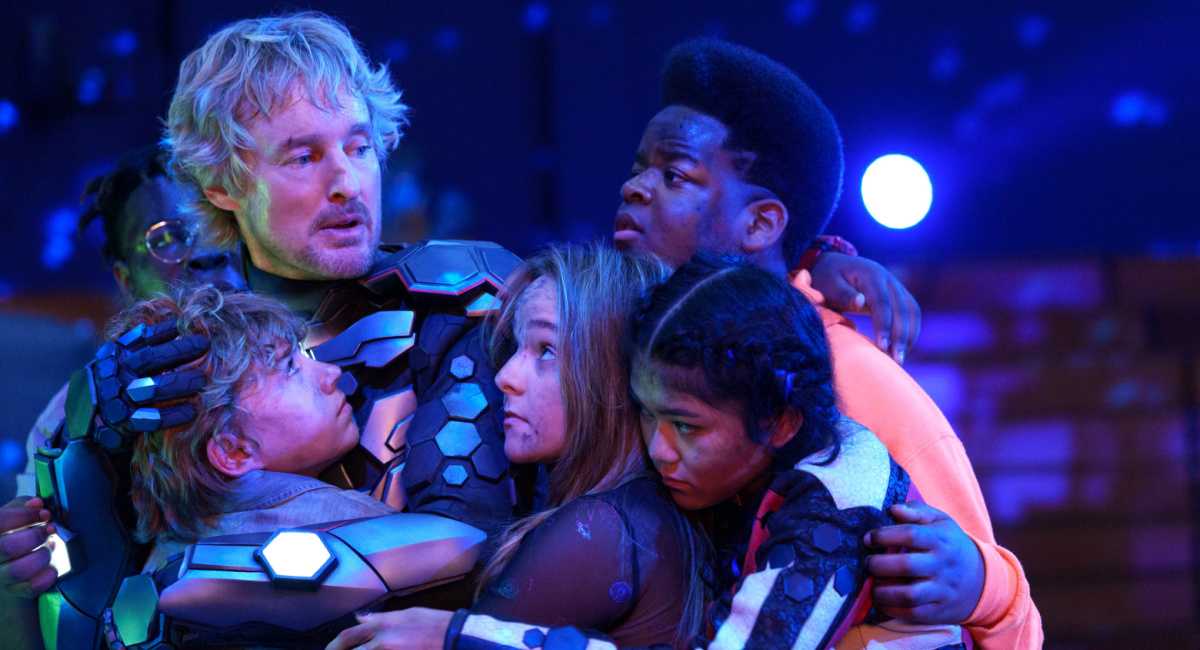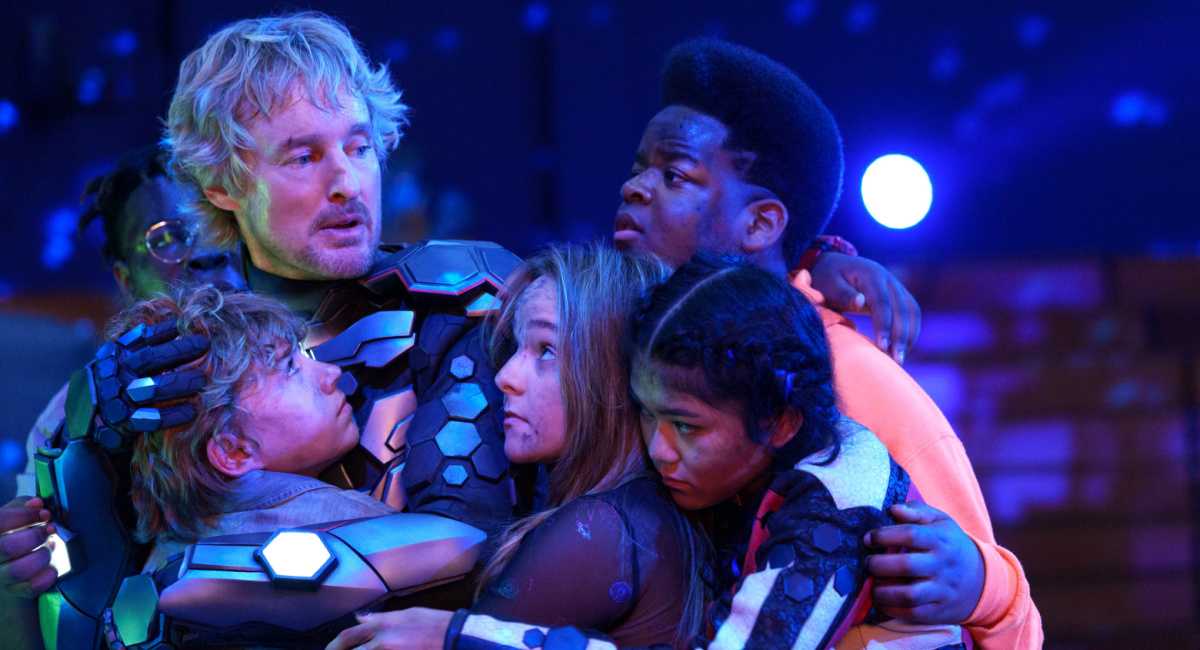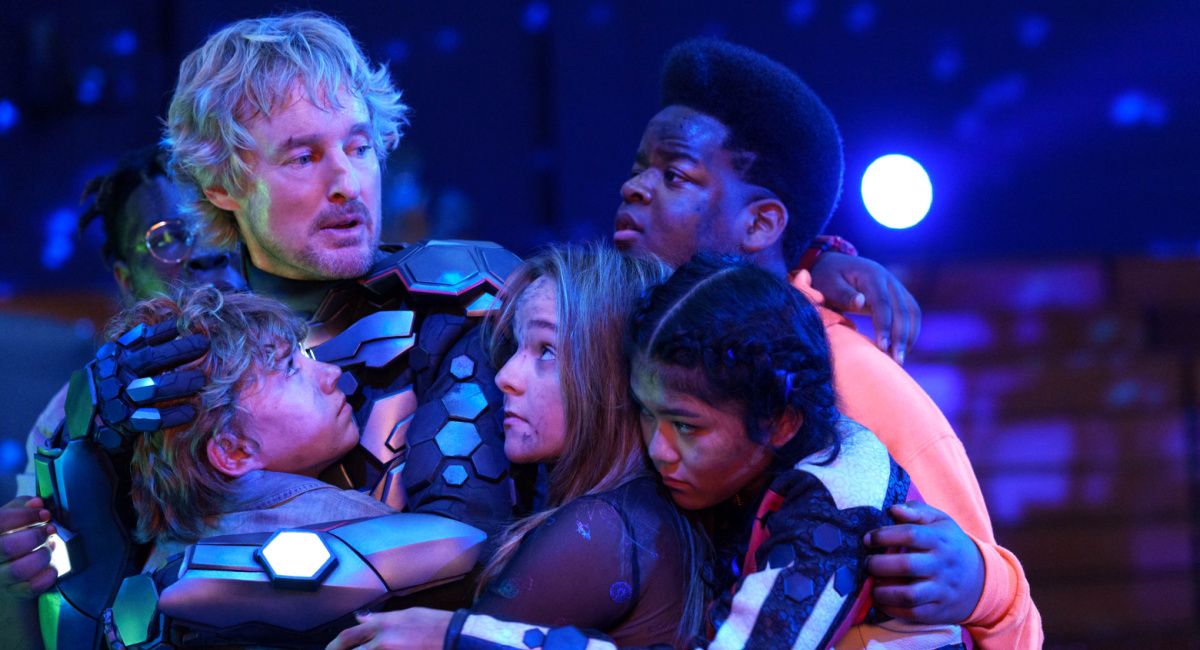 (L to R) Walker Scobell as Charlie, Owen Wilson as Jack, Keith L. Williams as Berger, Abby James Witherspoon as Lizzie, and Momona Tamada as Maya in 'Secret Headquarters' from Paramount Pictures.
The new superhero movie 'Secret Headquarters,' which was directed by Henry Joost and Ariel Schulman ('Project Power'), premieres August 12th on Paramount+.
The movie stars Owen Wilson ('Wedding Crashers') as The Guard, a superhero struggling with finding a way to balance his crime fighting with spending time with his young son, Charlie (Walker Scobell). But when the bad guys attack their home, led by an evil tech-genius (Michael Pena), Charlie discovers his dad's secret.
While based on an original idea, the movie is basically a mash-up of 'Iron Man' and 'Home Alone,' and doesn't offer anything new for the audience. The film tries to explore the complexities of being a superhero and a father, but by the end abandons it for action and cheap laughs.
The movie begins in the past, with Jack (Wilson), his wife (Jessie Mueller), and young son Charlie (Scobell) camping in the woods when they see what looks like a spaceship crash in the distance. Jack goes to help and meets Captain Sean Irons (Jesse Williams), who is with the military and has been tracking the UFO. Both men enter, while a glowing orb suddenly merges with Jack giving him powers.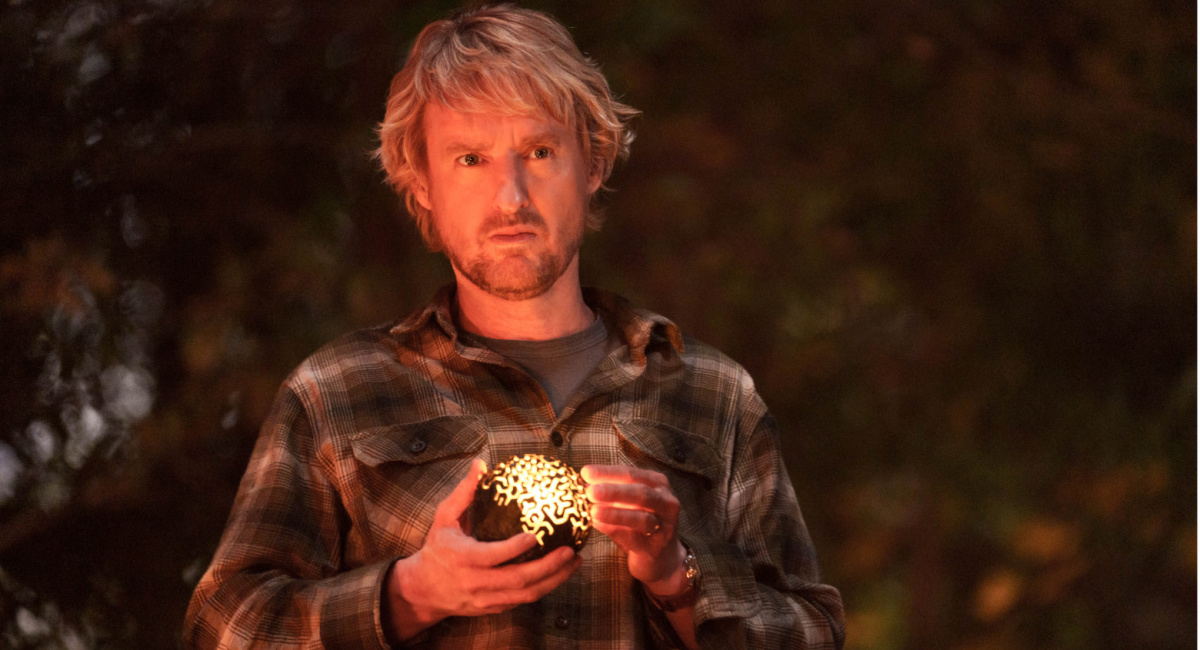 Owen Wilson stars in Paramount Pictures' 'Secret Headquarters.'
The opening credits illustrate that Jack becomes the hero The Guard, and that his marriage and relationship with Charlie suffers due to the stress. We then flash-forward ten years to discover that Irons is no longer with the military, and instead working for a tech CEO named Ansel Argon (Pena) trying to locate the source of The Guard's power.
Meanwhile, with his parents divorced and his father never having time for him, Charlie grows to resent his dad. When Jack suddenly has to leave while Charlie is spending the weekend at his house, Charlie invites his friends over only to discover a secret headquarters under the house. They soon realize that Charlie's dad is The Guard, and use his power source to create gadgets for themselves.
But the fun is interrupted when Argon and Irons discover the secret headquarters and capture the kids. Now, the kids must defend themselves and the power source until The Guard can arrive, and more importantly, Charlie must come to terms with the truth about his father.
Since the explosion of superhero movies about twenty years ago, with a few exceptions, Marvel and DC have pretty much ruled with decades of characters and stories to utilize. So, creating a brand new superhero universe for a film can be difficult, and I appreciate the filmmakers taking a big swing with 'Secret Headquarters.' However, the movie takes too many ideas from existing properties to truly be original.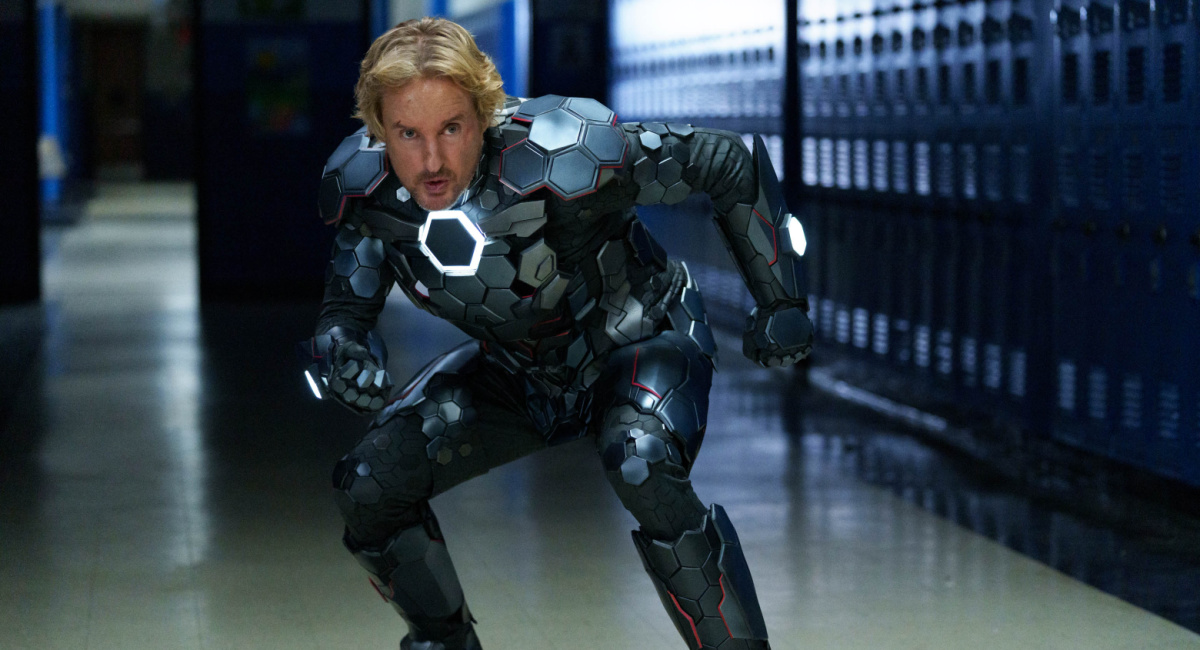 Owen Wilson as Jack in 'Secret Headquarters' from Paramount Pictures.
The Guard is clearly Iron Man, even down to the symbol on his chest. Jack is basically wearing a super-suit, and the powers are about the same. There is also clearly a reference to Green Lantern, as an alien spacecraft crashing and passing its power on to a worthy human being is the same origin story. There is even a little Batman thrown in there with all the gadgets, cool cars and secret headquarters itself.
You could also make an argument that Michael Pena's character is basically Lex Luthor, and Captain Irons is his henchman. But about halfway through the film, once Argon and his men have gotten in the house and confront the kids, the movie becomes 'Home Alone' with super powers.
Part of the problem with the movie is that there is not enough time to really explore Jack and Charlie's relationship in a meaningful way. There are a few brief scenes between the two characters at the beginning, but then Jack leaves, and once he returns it becomes all about saving the kids. Even the film's conclusion doesn't really address their relationship and how it changed through the course of the movie.
Once the movie goes into 'Home Alone' mode, anything it was trying to say about the sacrifices a hero has to make and their complex personal lives is completely abandoned and the movie just becomes silly kid's stuff. Pena keeps the sequences moving with his over-the-top character and is quite funny throughout.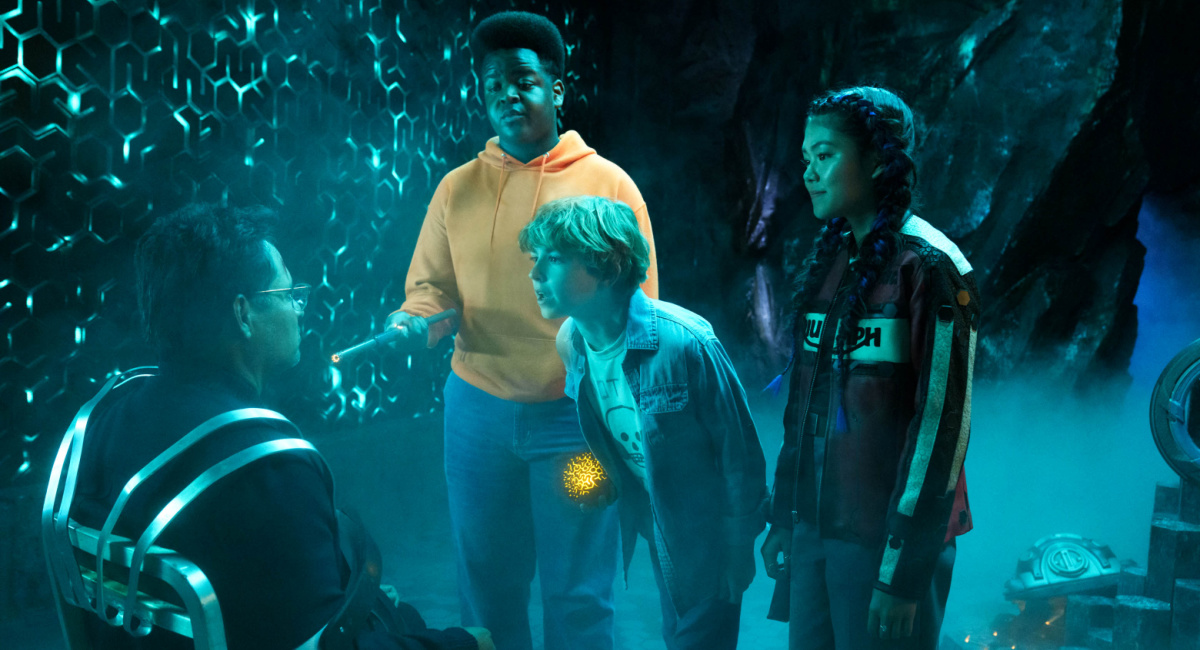 (L to R) Michael Peña as Argon, Keith L. Williams as Berger, Walker Scobell as Charlie, and Momona Tamada as Maya in 'Secret Headquarters' from Paramount Pictures. Photo: Hopper Stone/Paramount Pictures.
Owen Wilson is fine as Jack/The Guard, and it was fun seeing the actor finally play a superhero. But he is not in a lot of the film, and we never really see The Guard in full action. It would have been nice to see more of the character's backstory as a hero, but Wilson gets a few moments of great action towards the end of the movie.
Walker Scobell, who was fantastic in 'The Adam Project' stumbles a bit here, creating a whinny brat of a character that you have a hard time rooting for. However, his supporting cast of young actors all shine, creating fully realized and fun characters.
Momona Tamada is excellent as Maya, a strong-willed classmate of Charlie's, who he has a crush on. Abby James Witherspoon plays Lizzie, a TikTok obsessed pre-teen who has a humorous onscreen relationship with Kezii Curtis' Big Mac.
One of the funniest young actors in the movie, Curtis' character is actually named Eugene Burger but goes by Big Mac because as he says, "I'm the tastiest Burger." Keith L. Williams plays the younger Burger brother and has some funny scenes with Curtis, who's character goes ballistic when called "Eugene."
In the end, 'Secret Headquarters' is a harmless, family-friendly movie that probably won't be satisfying for adults or fans of the genre but may entertain your kids.
'Secret Headquarters' receives 2.5 out of 5 stars.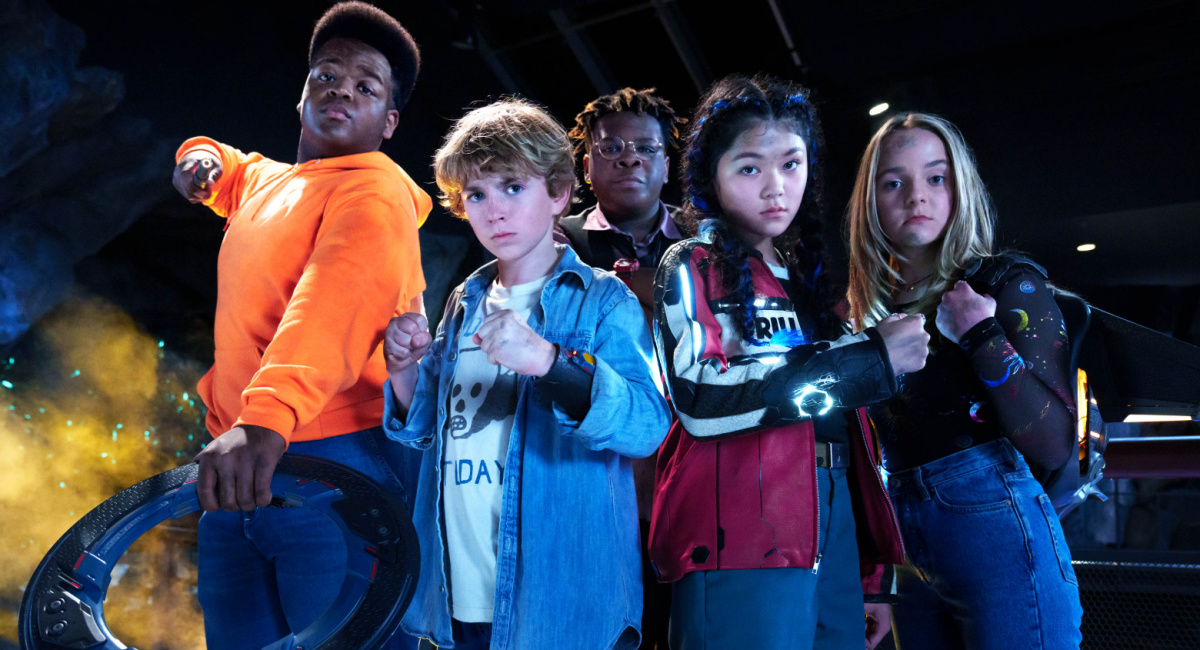 (L to R): Keith L. Williams as Berger, Walker Scobell as Charlie, Kezii Curtis as Big Mac, Momona Tamada as Maya, and Abby James Witherspoon as Lizzie in 'Secret Headquarters' from Paramount Pictures. Photo: Hopper Stone/Paramount Pictures.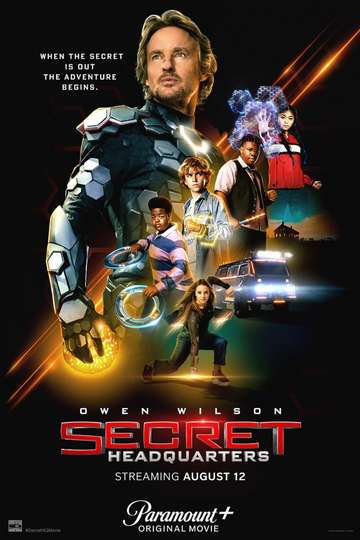 "When the secret is out, the adventure begins."
65
PG1 hr 44 minAug 12th, 2022

View Original Source Here