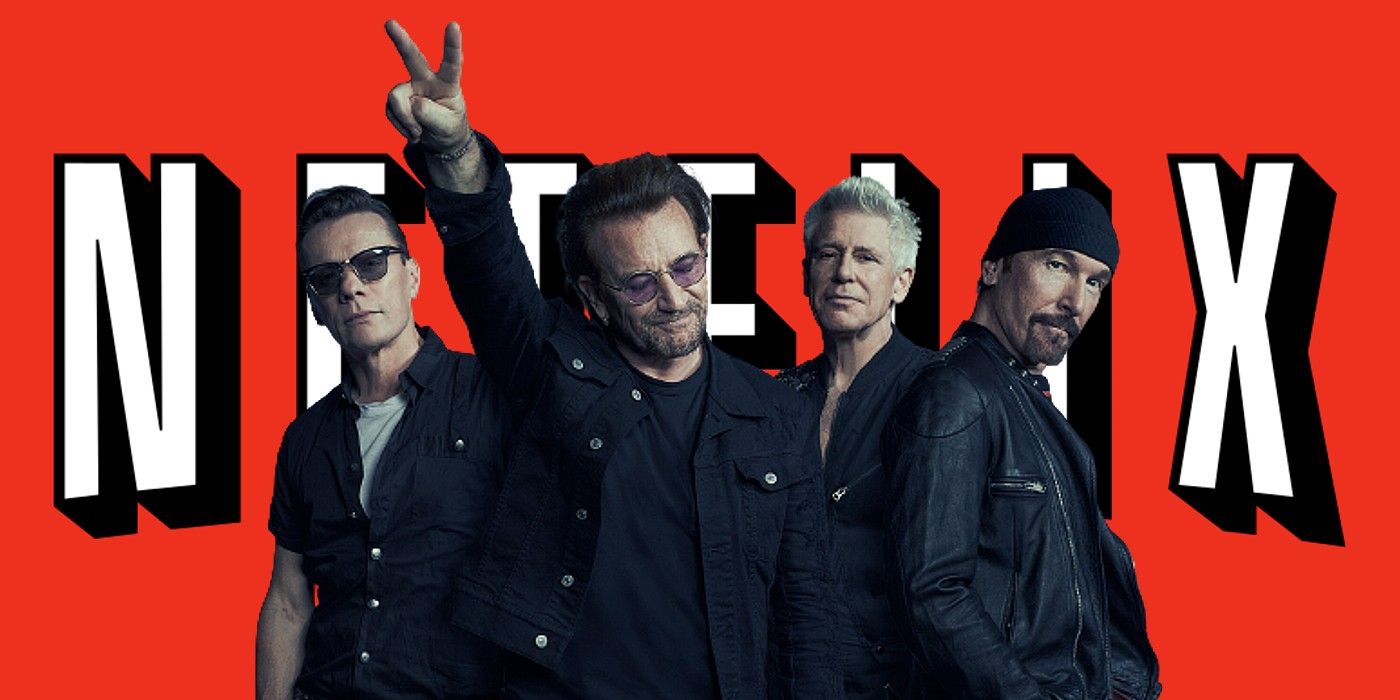 Netflix and J.J. Abrams are developing a new scripted series about the band U2, penned by the screenwriter of Bohemian Rhapsody.
Netflix is partnering with J.J. Abrams to develop a new scripted series about the iconic Irish rock band U2. The mononymous Bono has led the band for decades alongside lead guitarist The Edge, bass guitarist Adam Clayton, and drummer Larry Mullen Jr. The band started in 1976 in Dublin, Ireland, and has since produced 14 studio albums and won 22 Grammys.
Now THR reports that Netflix, along with Abrams and his production company, Bad Robot Productions, is creating a scripted series that will center around the popular band. Abrams will be executive producing and Bohemian Rhapsody screenwriter Anthony McCarten will be penning the script for the currently untitled series. Exact details regarding the plot of the series and how involved U2 have yet to be revealed at this time.
SCREENRANT VIDEO OF THE DAY
Related: Bohemian Rhapsody 2 News & Updates: Everything We Know
With McCarten on board, a seasoned writer known not only for the Queen biopic but also such lauded films as The Two Popes and The Theory of Everything, it's likely that the script for the U2 series will provide a solid foundation. Bohemian Rhapsody did premiere to mixed reviews, though that is not necessarily an indication that the U2 series will follow suit. Hopefully, the series will deepen the viewers' understanding of U2's motivation behind the band's music and all the trials and tribulations that accompany trying to find success in the music industry. U2 is also known for philanthropic and activism work, so the show will have plenty of material to explore outside of just the band's music.
More: Why Queen Is Wrong About Bohemian Rhapsody's Bad Reviews
Sources: THR
Obi-Wan Kenobi Can Finally Explain Star Wars' Weird Lars Insult
About The Author Gina Levine (43 Articles Published)
Gina Levine is a freelance writer for Screen Rant. Gina graduated from the University of California, Berkeley with a bachelor's degree in film and a minor in creative writing. Gina previously worked for the Grossmyth Company as an administrative assistant to the editing team. Outside of Screen Rant, Gina enjoys playing tennis, watching movies and television, and reading science fiction novels.