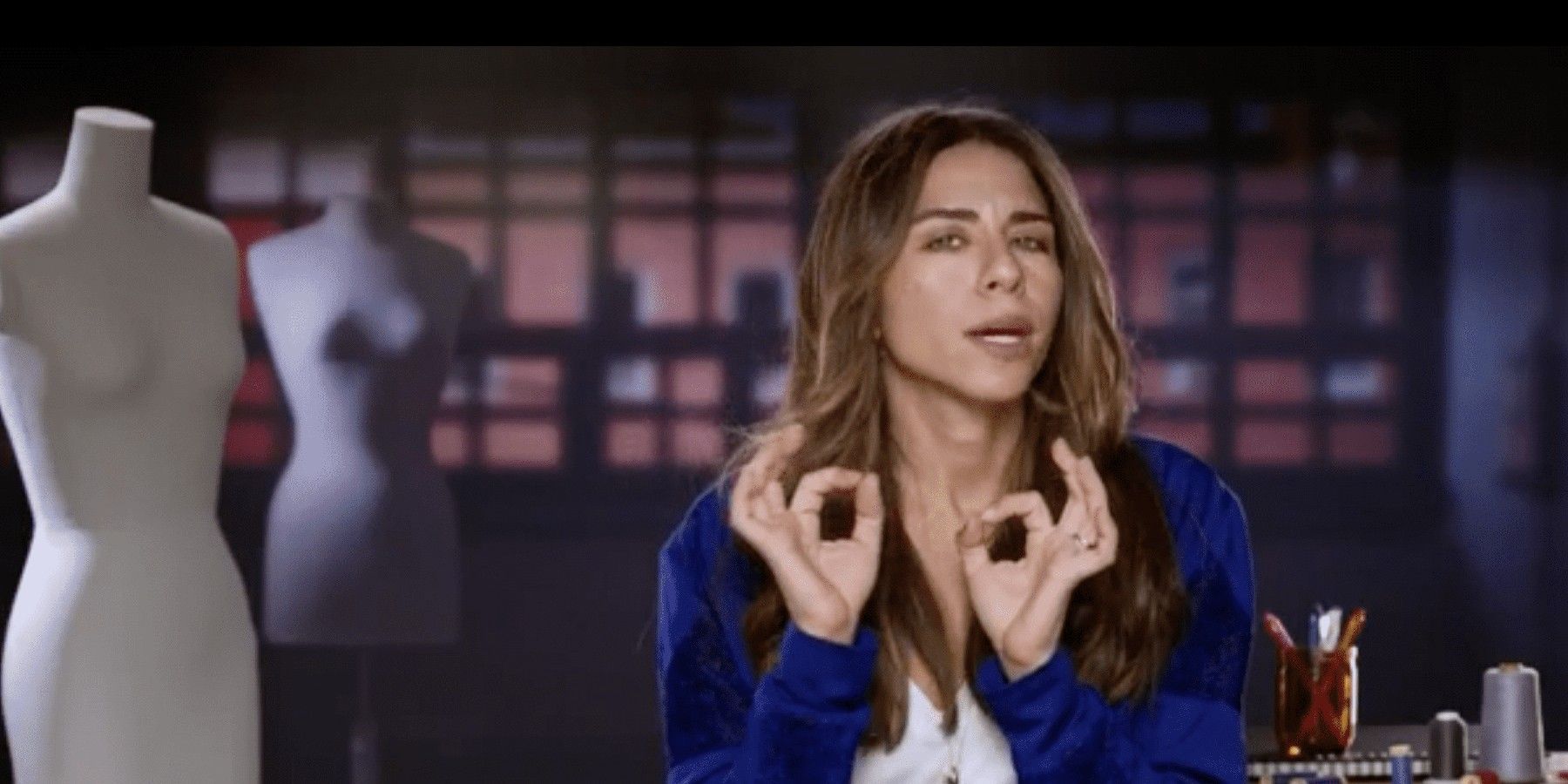 The latest Project Runway season resulted in Shantall taking the top spot, but the judges' decision may have been the wrong one for multiple reasons.
On Project Runway season 19, Shantall Lacayo was named the winner, and some of the show's fans aren't happy about that. On that installment of the series, there were many firsts, such as only women advancing to the finale and final runway show at New York Fashion Week. It was also the first time the show aired without a host, although Karlie Kloss did appear as a guest judge in one episode. Ultimately, Shantall took the crown thanks to her cohesive and perfectly tailored collection.
The judges have been known to judge each contestant's strength of character, in addition to their fashion sense. When drama escalates in the sewing rooms, the judges often interrogate, trying to take in the full scope of the situation. In the second episode, Meg Ferguson withdrew mid-challenge because she couldn't handle the stress and drama. Withdrawing from reality TV is not new, as it happens on Dancing With the Stars and other popular series. In past seasons, on Project Runway, teamwork and leadership were factors that impacted judging. For example, if a team faltered, some points might be taken off. Shantall's character was called into question by other contestants, but she was ultimately given a hall pass. She treated her contestants, who were also her housemates, poorly. It showed at the end of the season, when all the remaining contestants helped each other out, except her.
SCREENRANT VIDEO OF THE DAY
Related: Project Runway: Meet The Four Female Designers Competing In The Finale
Additionally, some may argue that Shantall didn't really deserve to have a spot on Project Runway at all. She had already been a contestant on Project Runway Latin America season one over ten years ago. Reality TV is full of surprises, and shows like Love is Blind have had their secrets. She competed well, becoming a finalist but not winning. On Project Runway, it was established that she had a business and a label already. Competing in the series seemed to be a business strategy for her already-established company, and didn't seem to respect the Project Runway legacy of finding the next unknown fashion designer.
Project Runway seems to have flipped the script on the contestants and the viewers too. The focus had never been on business, but with Tommy Hilfiger as the final guest judge, that was the criteria to win. Some fans thought that innovation, creativity, and originality were being ignored. It was about which designer could sell their garments as-is.
In the Project Runway After Show, the iconic mentor Christian Siriano interviewed the three women who did not win: Chasity Sereal, Coral Castillo, and Kristina Kharlashkina. Kristina expressed that the judges were wrong in their decision, saying, "I appreciate the judges' decision… I don't think it's right." All four of the women had strong collections, but Coral's show was the only one to receive a standing ovation. The legendary Tommy Hilfiger suggested that the show give an award to each of the finalists instead of just one. Though that isn't how Project Runway works, it may have been a better alternative than having only Shantall win.
Next: Project Runway: All The Stunning Looks For The Real Housewives
Sister Wives: Why Paedon Brown Is Finally Speaking Out
About The Author Gloria Phan (2 Articles Published)
Gloria is a writer for Screen Rant. She focuses on reality TV, taking special interest in the BravoTV universe and the Real Housewives of New York City. Gloria's degree is in industrial and systems engineering but her passion for writing has followed her since childhood. Her first love for reality TV began in middle school, with Project Runway, where she finished the first five seasons while sick at home with a viral intestinal infection. Gloria lives in Virginia with her beautiful, trophy husband. She enjoys plant-based recipes, portrait painting, and algebra. She prefers to read more than one book at a time to stay confused and challenged. Her daily routine includes the New York Times Mini Crossword and Jeopardy. She can be found by the habanero hot sauce at Trader Joe's.