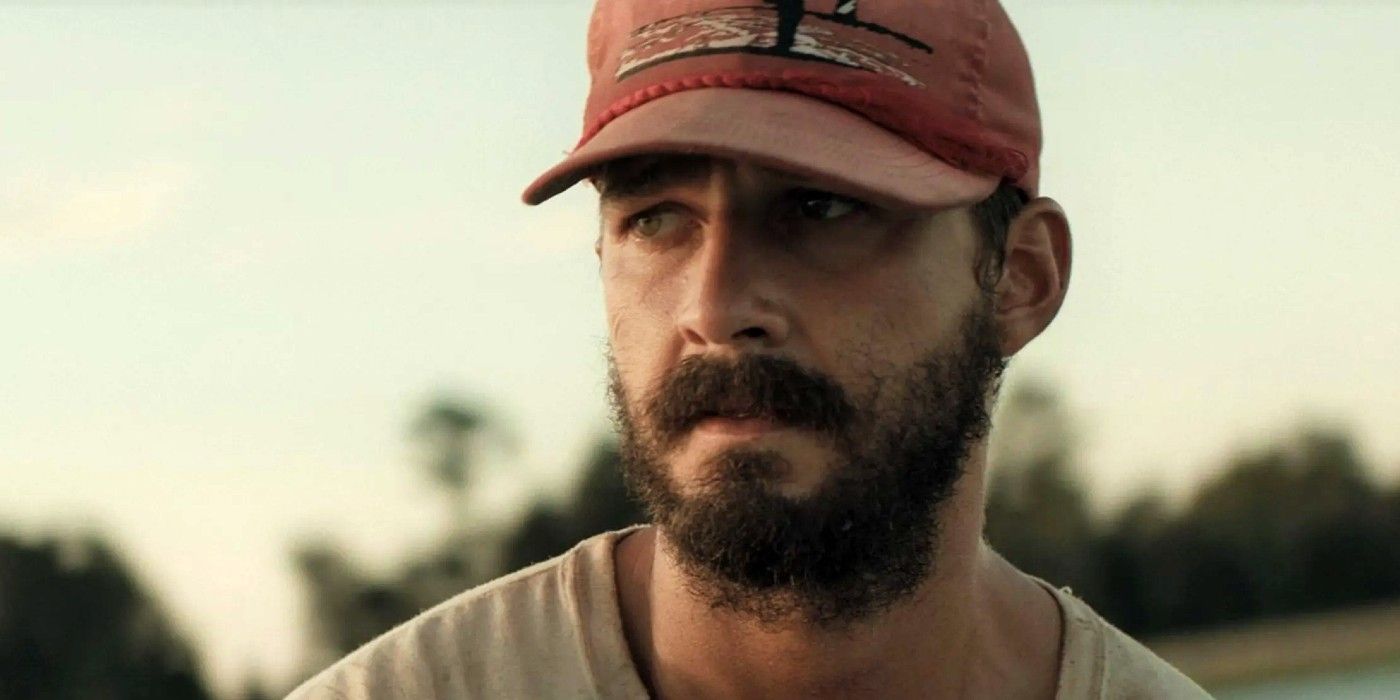 Transformers star & Honey Boy writer Shia LeBeouf gets rejected by screenplay competition designed to develop the careers of aspiring screenwriters.
Updated March 22, 2022: We reached out to Finish Line for comment and they added the following on explaining Shia LaBeouf's disqualification:
"When Mr. LaBeouf's entry came in he was automatically disqualified because we have $50K cap on someone's past writer related salary. But secondarily, we're not a competition that is looking to help people who are international award winners and have a litany of agents at their disposal. We're here to help amateurs, those who have gotten a foot in the door and need that extra exposure. All of our winners and many semi-finalists have material in advanced development throughout film and television after winning Finish Line and they wouldn't have had that opportunity had they not entered with us. Mr. LaBeouf would and does."
Original story is as follows.
The Finish Line Script Competition announced they're refunding the submission money and script from the unlikeliest of competitors: mega-star and Honey Boy writer, Shia LaBeouf. LaBeouf's 2019 autobiographical feature, which he also starred in, was directed by Alma Har'el and received widespread critical acclaim, including winning a Special Jury Prize at Sundance and an Outstanding Directorial Achievement in First-Time Feature Film awarded by the DGA. LaBeouf has had quite an uneven reputation in Hollywood ever since starring in Disney Channel's Even Stevens as a child, which launched his career while also exacerbating many domestic abuse issues for LaBeouf. LaBeouf is also known for starring in the Transformers franchise.
SCREENRANT VIDEO OF THE DAY
After a brief career resurgence triggered by the positive reception of Honey Boy in 2019, LaBeouf himself has been under fire for a sexual battery lawsuit from Honey Boy co-star and ex-girlfriend FKA Twigs, which came out in 2020. Last year, FKA Twigs spoke to Gayle King about her traumatic experience dating the actor and writer, saying of LaBeouf's public apology to her: "I think it reminds me of some of the gaslighting I experienced when I was with him — the taking some of the blame, but not all of it and then denying it." More has come out about LaBeouf's behavior in his personal and professional life in recent years, including a quiet firing by Olivia Wilde, later made public, off her Don't Worry Darling feature due to her "no assholes" on set policy. It's also been revealed that during the 2014 filming of Fury, LaBeouf got into a "volatile" physical fight on set with co-star Scott Eastwood that Brad Pitt had to break up.
Related: Why Shia LaBeouf Didn't Return As Sam Witwicky For Transformers 4
Now, Finish Line Script Competition has taken to Twitter to air out and opine on LaBeouf's most recent subject for controversy: submitting a screenplay to a program designed for granting Hollywood access to outsiders rather than insiders. The tweet triggered angry reactions from users across the platform, who were shocked that the Transformers star felt that submitting to such a competition was appropriate. No details were revealed about the project the star submitted, and the competition claims to have not even read the screenplay in the replies. Finish Line chose to be clear about where they stood on the issue, tweeting this:
Shia LeBeouf entered FINISH LINE this year and we refunded his money and script. We're here to help writers who need access to the INDUSTRY. You'e more than a name on a list to us.

Enter through @Coverfly @FilmFreeway & @NetworkISA

— FinishLineScriptComp (@FinishLineScrip) March 16, 2022
The Finish Line Script Competition has worked to foster the careers of screenwriters for the past 6 years by connecting underrepresented talent with sources of guidance, career mentors, and script feedback. They award prizes for the highest performing scripts in the competition, with the first-place winner receiving $1,500 and meetings with over 50 industry professionals. Meanwhile, LaBeouf's net worth exceeds $25 million. The standard submission for the competition costs prospective screenwriters $40, and $110 if they would like to get feedback on their project. The competition accepts feature scripts, TV pilots, and shorts. Finish Line cited in replies on the tweet that they have stated openly in their FAQ they have a maximum income cutoff for the competition.
There's plenty to say about LaBeouf's behavior throughout his career that has been well-covered by a variety of outlets. Since the #MeToo era, the entertainment industry as a whole has made attempts to reckon with its entitlement problems, its abuser problems, and its white-cisgender-male-centric problems that tend to heighten barriers to entry for less privileged talent and even can destroy lives. It's difficult to say if these hot-button issues are being adequately addressed by an industry that must be honest with itself about its pervasive toxicity and elitism. In this case, many are grateful for the transparency delivered by this screenwriting contest in dealing with this bizarre request for support from LaBeouf, who has plenty of resources at his disposal to do better, in more ways than one.
Next: Bumblebee 2: Why The Transformers Sequel Hasn't Happened
Source: Finish Line Script Competition
How Nova's Powers Could Rebuild The MCU's Nova Corps
About The Author Bailey Barger (11 Articles Published)
Originally from Huntersville, North Carolina, Bailey Barger graduated from UNC-Chapel Hill with a degree in Communication Studies – Media Production and a double-minor in Religious Studies and Business Administration. She is a freelance screenwriter and entertainment reporter living in Los Angeles, California. She has proudly worked in support staff roles for NETFLIX's PAINKILLER, NETFLIX's ECHOES and NETFLIX's 13 REASONS WHY. Her work appears in Patheos, The Daily Tar Heel and Screen Rant. She also lived and studied in Milan, Italy at Bocconi University through the Kenan-Flagler Business school's exchange program. She is the mother of two wonderful cats named Zuko and Toph.