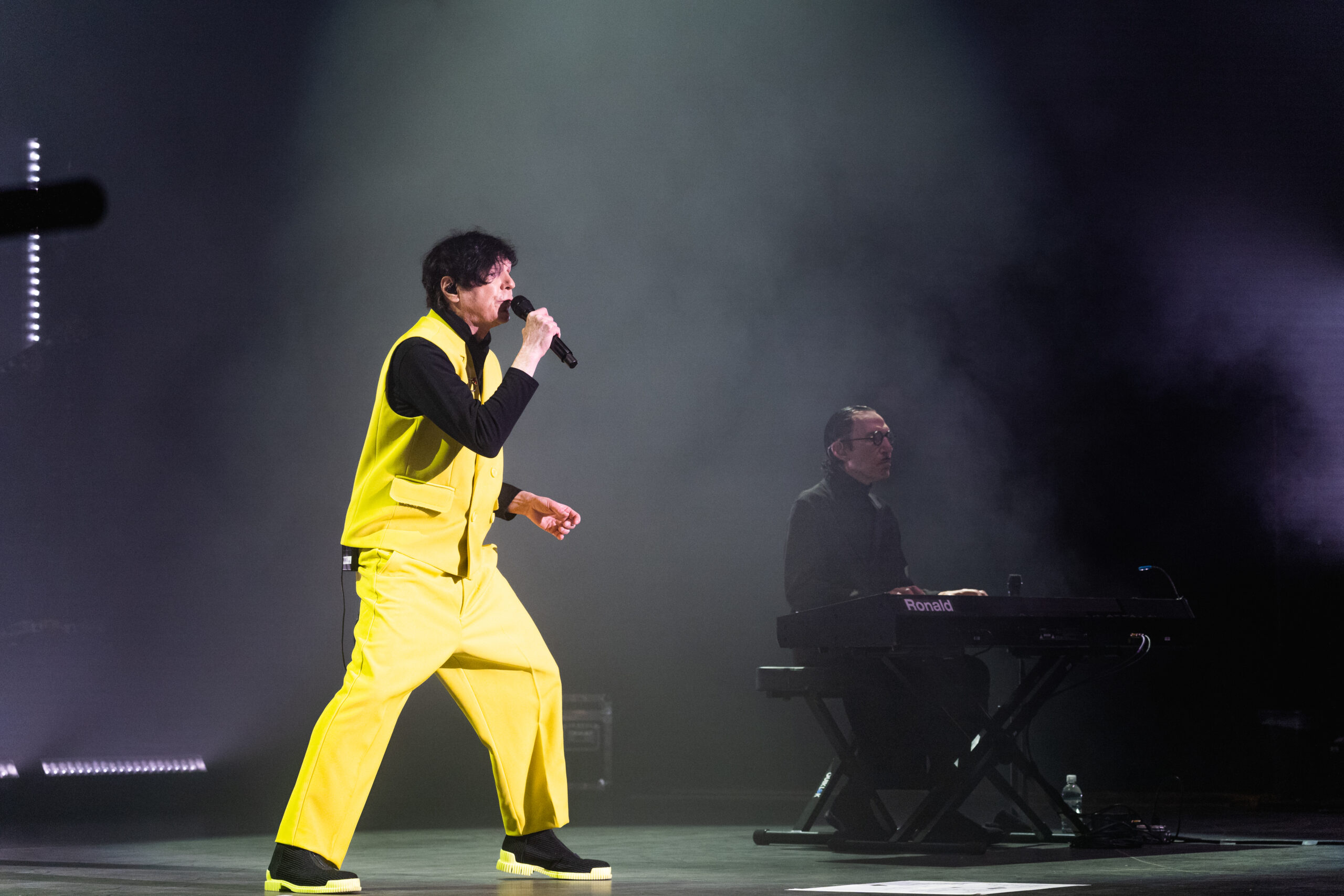 An enormous electronic bass drop, an impossibly high falsetto run, a slinky blues guitar solo: These are your typical "holy shit" moments at popular music festivals. (Pick any one you want: At this point, they're basically all minor variations of each other.)
Here are some "holy shit" moments I experienced at Big Ears 2022: a percussion quartet abusing string instruments, a composer conducting violent jazz-metal, a "transnational" indie pop band mingling electronics with violin and pan flute. As always, there is nothing conventional about this festival, an event so wonderfully weird that lumping it in the same bracket with the world's Coachellas feels almost insulting.
Did the seventh Big Ears deliver a higher jaw-drop rate than the previous six? For me, yes, in part because of context: This was the first since 2019, COVID having derailed plans for the following year — and the theme throughout Knoxville, Tennessee seemed to be "go harder," leaning into the eccentricities that set this gathering apart.
There were plenty of widely adored legends on site: Patti Smith, Sparks, Kim Gordon, Animal Collective — the list goes on. But there was also joy in the discovery: A bustling Gay Street was packed with 20-something indie hipsters and edgy-looking retirees, hopping from churches to regal theaters to DIY-styled spaces, all hoping for a glimpse of the unexpected.
And that's the difference, really: You probably stroll into Lollapalooza with your itinerary already planned, your "holy shit" moments predestined; at Big Ears, the not knowing is essential.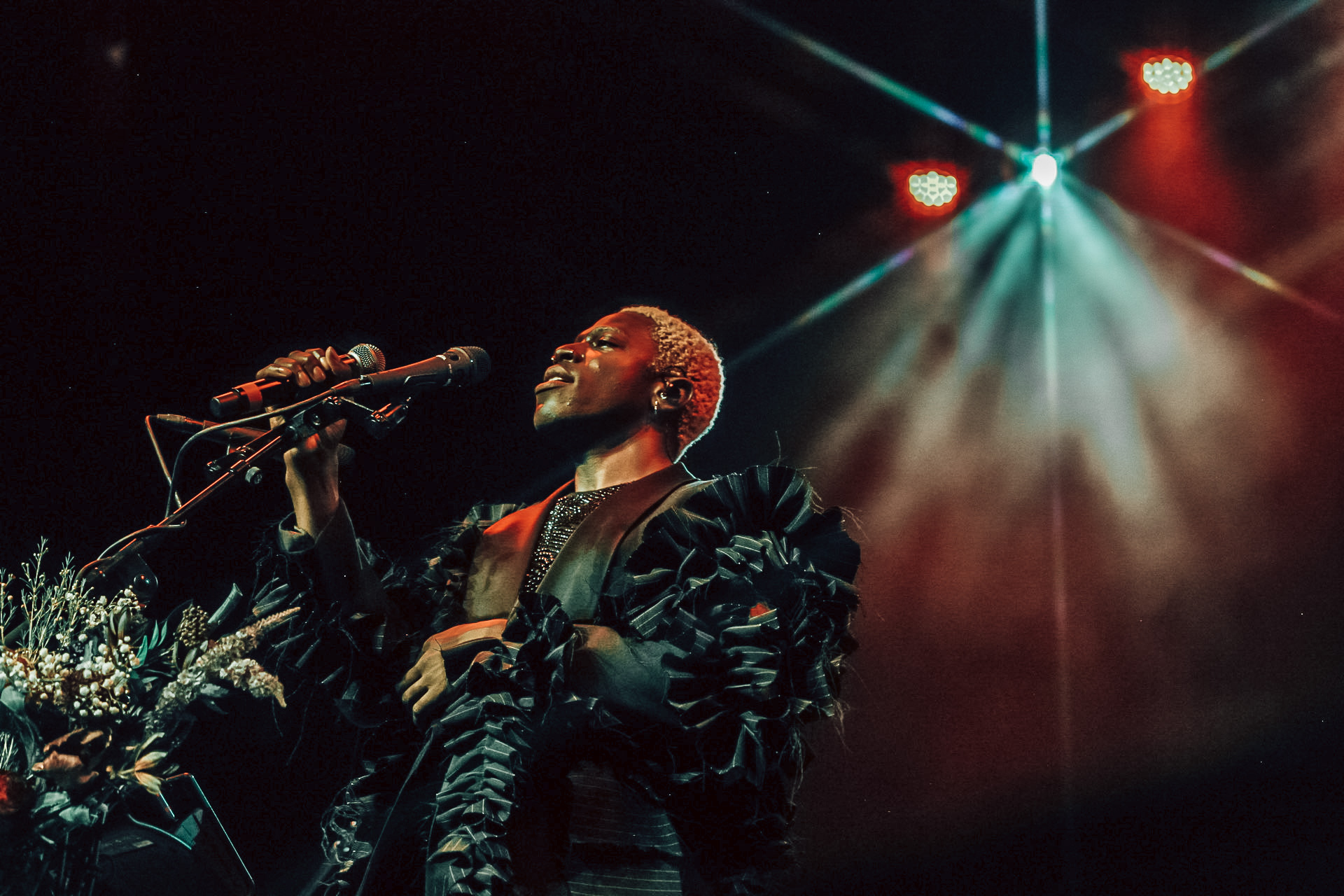 Moses Sumney (Photo by: Cora Wagoner for Big Ears Festival)
The Best
Sō Percussion — Back in college, a comedic hypnotist performed on campus — and I'm still convinced it was bullshit. (Those people barking like dogs just wanted to make their friends laugh.) But after watching Sō Percussion at First Baptist Church, I'm now convinced musical hypnosis is real: After several pieces utilizing the live-sampled voice of Nathalie Joachim, the Brooklyn quartet ended with a performance of Julia Wolfe's composition "Forbidden Love," continuing their quest to find percussion within seemingly every object. In this case, they approached a table of string instruments and lovingly desecrated them: striking the strings with various sticks and mallets, using effects pedals to create swarms of almighty noise. I've never witnessed a church so reverent, even during mass.
Sparks — Ron and Russell Mael began a banner run right when the world went to shit: The last two years brought one of their best studio albums, A Steady Drip, Drip, Drip; an Edgar Wright-helmed band documentary, The Sparks Brothers; and their Leos Carax-directed film musical, Annette. So after all that time off the road, their Big Ears set felt like an exclamation point — the Maels looked and sounded like the art-pop gods they truly are, packing the Tennessee Theatre with diehards unafraid to dance in the aisles to the ecstatic encore of "Number One in Heaven" and "This Town Ain't Big Enough for Both of Us."
Darian Donovan Thomas (Arooj Aftab, Balún and Moses Sumney) — I have two questions: 1) How did he memorize all that music? 2) When did he sleep? Thomas' violin, often enriched by an array of effects pedals, became the sleeper MVP of the entire festival, highlighting three of my favorite shows. With Brooklyn-via-Pakistan vocalist Arooj Aftab, he served in the Vulture Prince Ensemble, his strings part of a shapeshifting jazz-meets-classical ambiance she playfully described onstage as "sexy sad." With Balún, his instrument was more joyous, often dancing over top their quilts of pan flute, accordion, synth, Puerto Rican cuatro and Angélica Negrón's gentle coo. He didn't need to do much with art-soul powerhouse Moses Sumney: His playing served as occasional color, helping frame that singer's virtuoso falsetto. (In a standout moment from the latter performance, Sumney reminded the crowd of our geography, quipping, "Can we get a little churchy? It is the South. It's OK to hoot and holler.")
The Bijou Theatre — As a Knoxville local who already calls this venue a second home, I'm a bit biased. But the Bijou was easily the most crucial space: It's like the more down-to-Earth little brother of the majestic Tennessee Theatre across the street, consistently offering balanced live sound and a perfect view from any seat. (Other venues are, let's say, streakier in both those departments.) My favorite Bijou show might have been Danish quartet Efterklang, who on Saturday continued their reign as the smiliest band in indie-rock. Their set might have been the most accessible hour of the entire fest, concluding with a euphoric burst of front-of-stage choreography that I politely described afterward as "the Spice Girls on acid."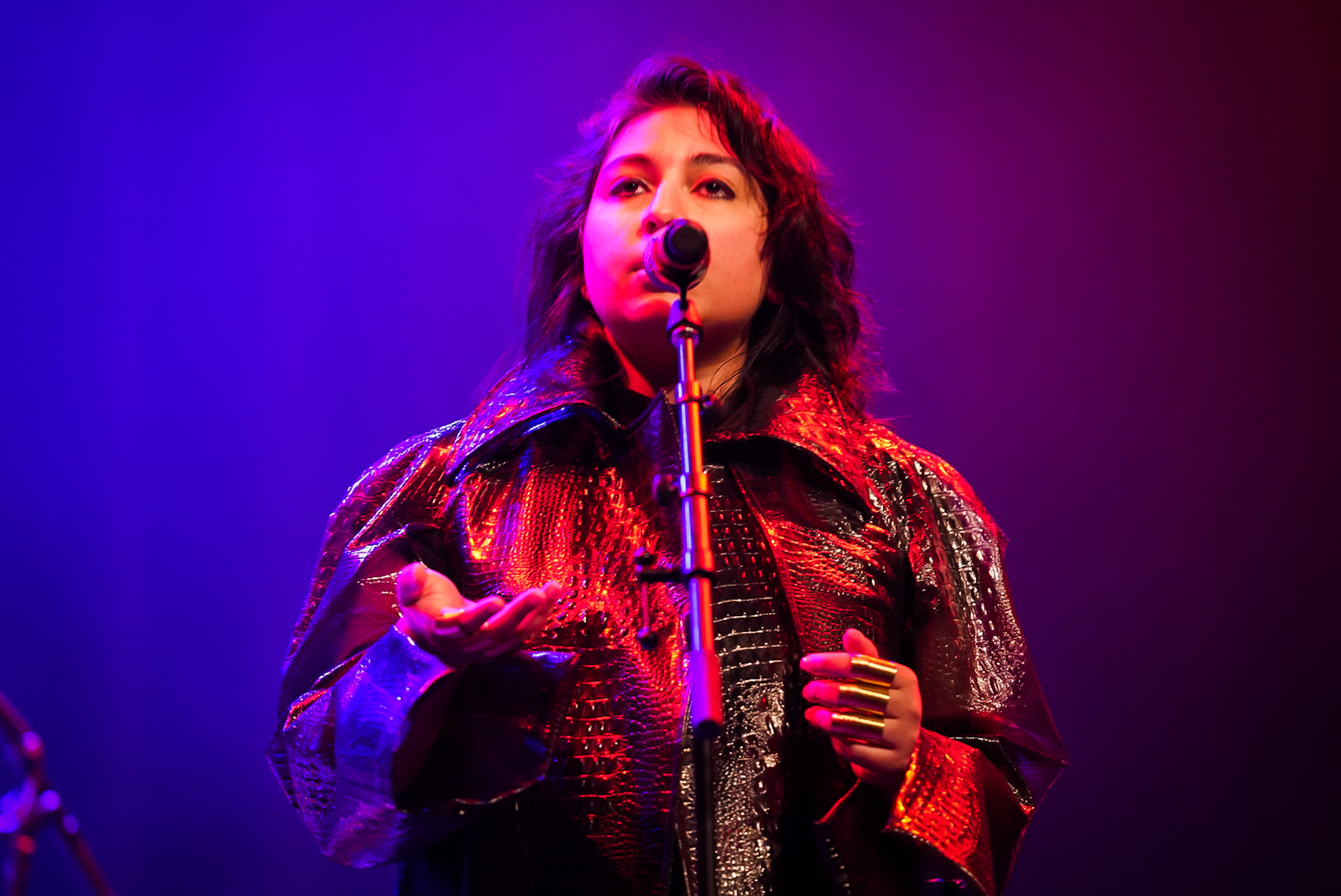 Arooj Aftab (Photo by: Billie Wheeler for Big Ears Festival)
The Mess
Cancelations and Confusion — With so many moving parts, chaos is a natural part of any festival, but it's always a bummer when artists drop off the bill: Attendees were alerted through email that numerous artists, including Cassandra Jenkins and Bonny Light Horseman, had canceled their weekend shows. The festival's app — ultimately a very helpful tool, helping navigate the inevitable concert overlap — created some confusion early on, erasing personal schedules before a technical fix. And the entrance and seating coordition was inconsistent venue to venue, at least for us critics. (At one show, my credentials allowed me to access the VIP section; at the next, I'd wait in the VIP line, only to be rerouted to the Premier, and then denied VIP seating. I overhead other people, both press and non-, vent similar frustrations. Overall, not enough to warrant any real complaints — but hopefully 2023 will run a bit more smoothly.)
Rock Show Volume — Maybe it's just because I'm fucking old now, but defeaning volume and muddy mixing ruined several shows at the mid-sized venues.
The Rest
Knoxville — It's a fun place to explore: smaller and cozier than your average festival town, all walkable, the Smoky Mountains looming in the distance. Call me crazy, but I'd rather stroll around a downtown, popping in and out of indoor venues, than sweat in a giant field.
The Possum Person — To whoever dressed up in a suit and massive possum mask, thank you for making my Saturday afternoon.