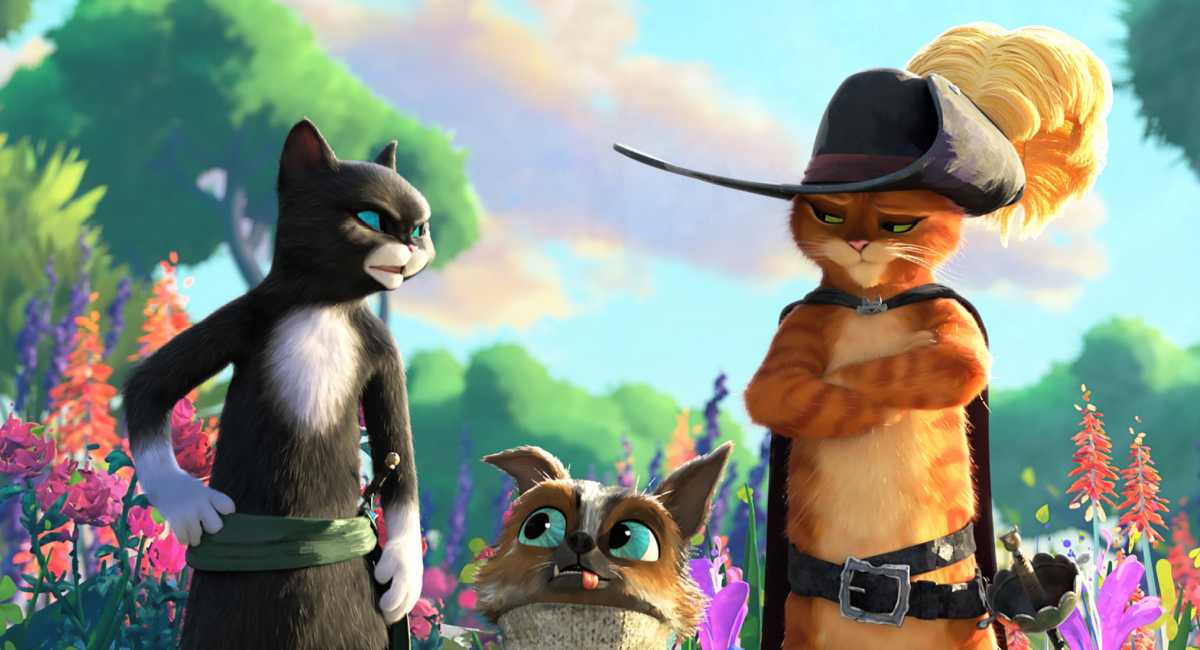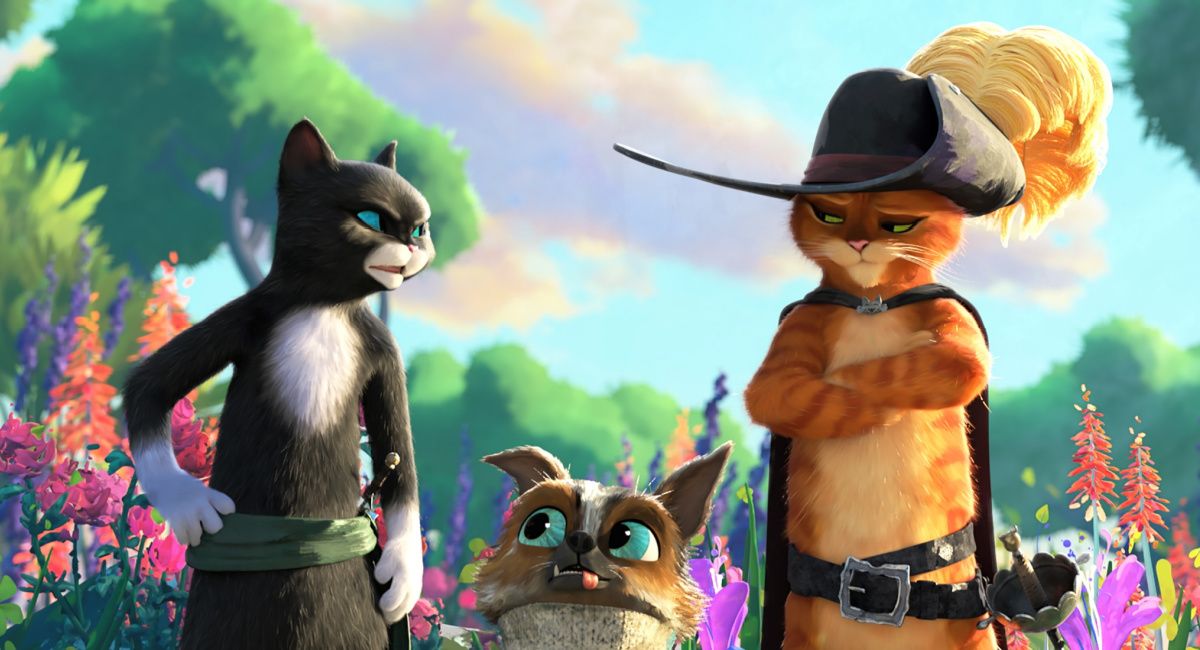 (L to R) Kitty Soft Paws (Salma Hayek), Perro (Harvey Guillén), Puss in Boots (Antonio Banderas) in DreamWorks Animation's 'Puss In Boots: The Last Wish'.
We've known for a while that Antonio Banderas will be bringing his vocal stylings once more to the charismatic, sword-swinging feline for DreamWorks Animation sequel 'Puss in Boots: The Last Wish'. News arrives today that Salma Hayek will be back as Kitty Softpaws, while a host of new casting has also been announced.
Florence Pugh, Olivia Colman, Harvey Guillén, Wagner Moura, Ray Winstone, John Mulaney, Da'Vine Joy Randolph, Anthony Mendez and Samson Kayo are all now part of the team for this next outing, according to Deadline.
The story for the new movie is set two months after the events of the first film, when Puss discovers that his passion for adventure has taken its toll: He has burned through eight of his nine lives, leaving him with only one left. He sets out on an epic journey to find the mystical Last Wish and restore his nine lives.
So far, the only person with a named character on that list of new voices is 'What We Do in the Shadows' Guillén, who is playing Perro, a scruffy dog that is friends with our heroes. And Hayek's Softpaws, of course, will be back as Puss' great love, albeit one who keeps him on his toes. Well.. toe beans?
Puss as a character was introduced back in 2004's 'Shrek 2', where he quickly became an audience favorite. His eponymous spin-off movie, however, didn't appear until 2011 and the road to a sequel has taken even longer. Antonio Banderas in DreamWorks Animation's 'Puss In Boots.'
Chatter about a potential follow-up first started in 2012, when Guillermo del Toro (who was consulting as a producer for the DreamWorks team) announced that one was in the early stages. Banderas followed that up in 2014, saying in April of that year that work had already begun.
DreamWorks went on to announce the title – 'Puss in Boots: Nine Lives and Forty Thieves' in June 2014, setting a November 2018 release date. A mere two months later, the warning signs began as it was delayed to December 2018.
Fast-forward to January 2015, and the sequel was yanked from the schedules amidst corporate and creative restructuring before Banderas was back in March talking about script re-writes.
Finally, in 2021, the movie re-emerged properly with its new title and a release date set for this year. There had been talk during its earlier development that Mike Myers might show up as Shrek, whose own franchise is still somewhat up in the air. Despite plenty of stories about a potential fifth film, and possibly a reboot, nothing concrete has emerged yet.
Joel Crawford, who directed 'The Croods 2: A New Age' will direct this one, alongside Januel Mercado, who also worked on the prehistoric sequel. And the movie also makes a small point of DreamWorks history – it's the first sequel derived from a spin-off movie.
'Puss in Boots: The Last Wish' will be in theaters on September 23.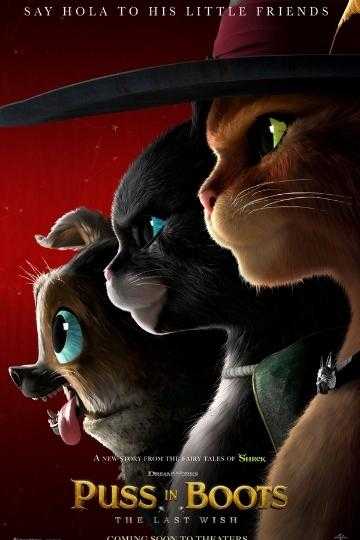 Not Yet RatedSep 23rd, 2022
Puss in Boots discovers that his passion for adventure has taken its toll: He has burned through eight of his nine lives, leaving him with only one life left. Puss… Read the Plot