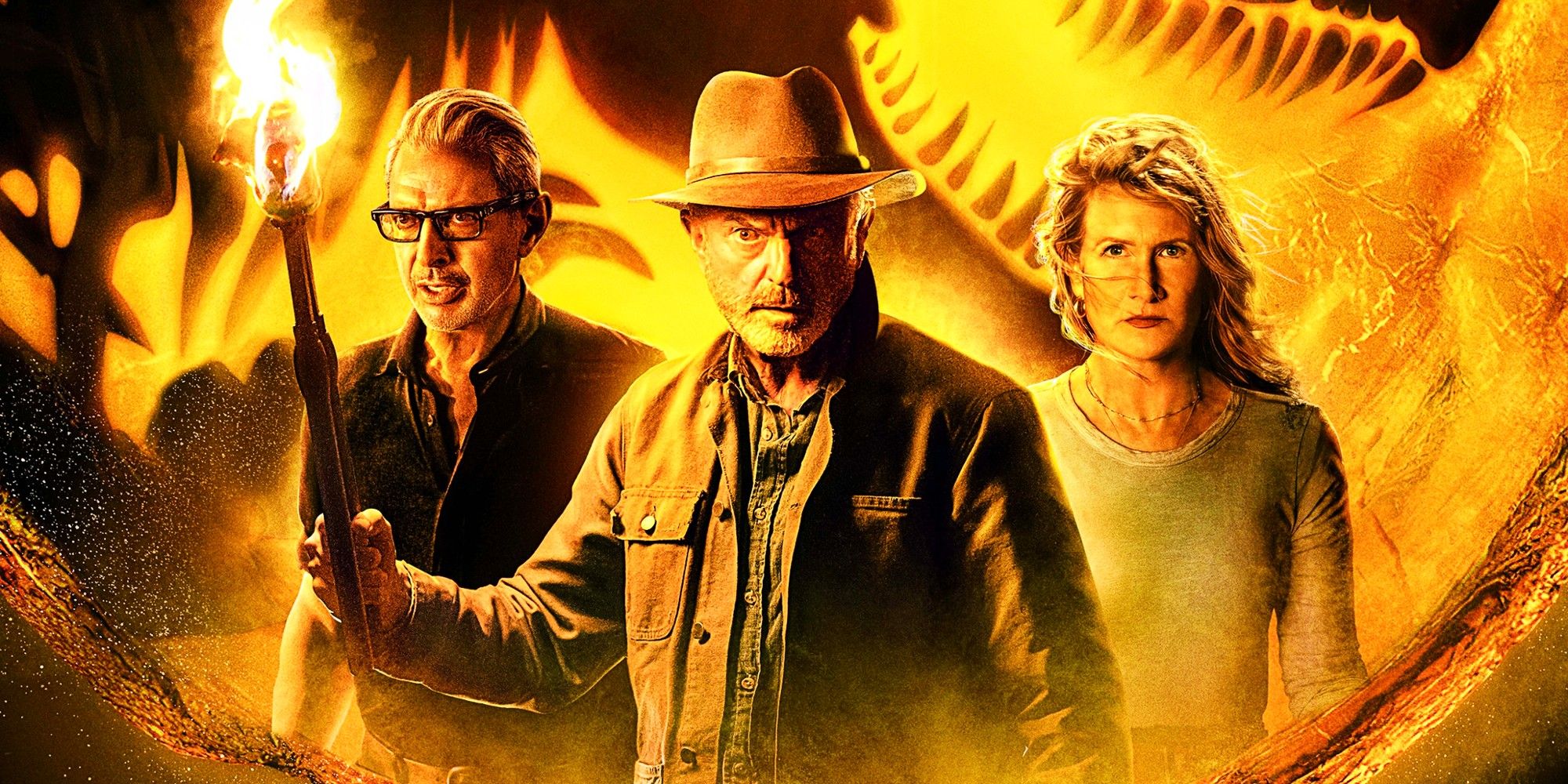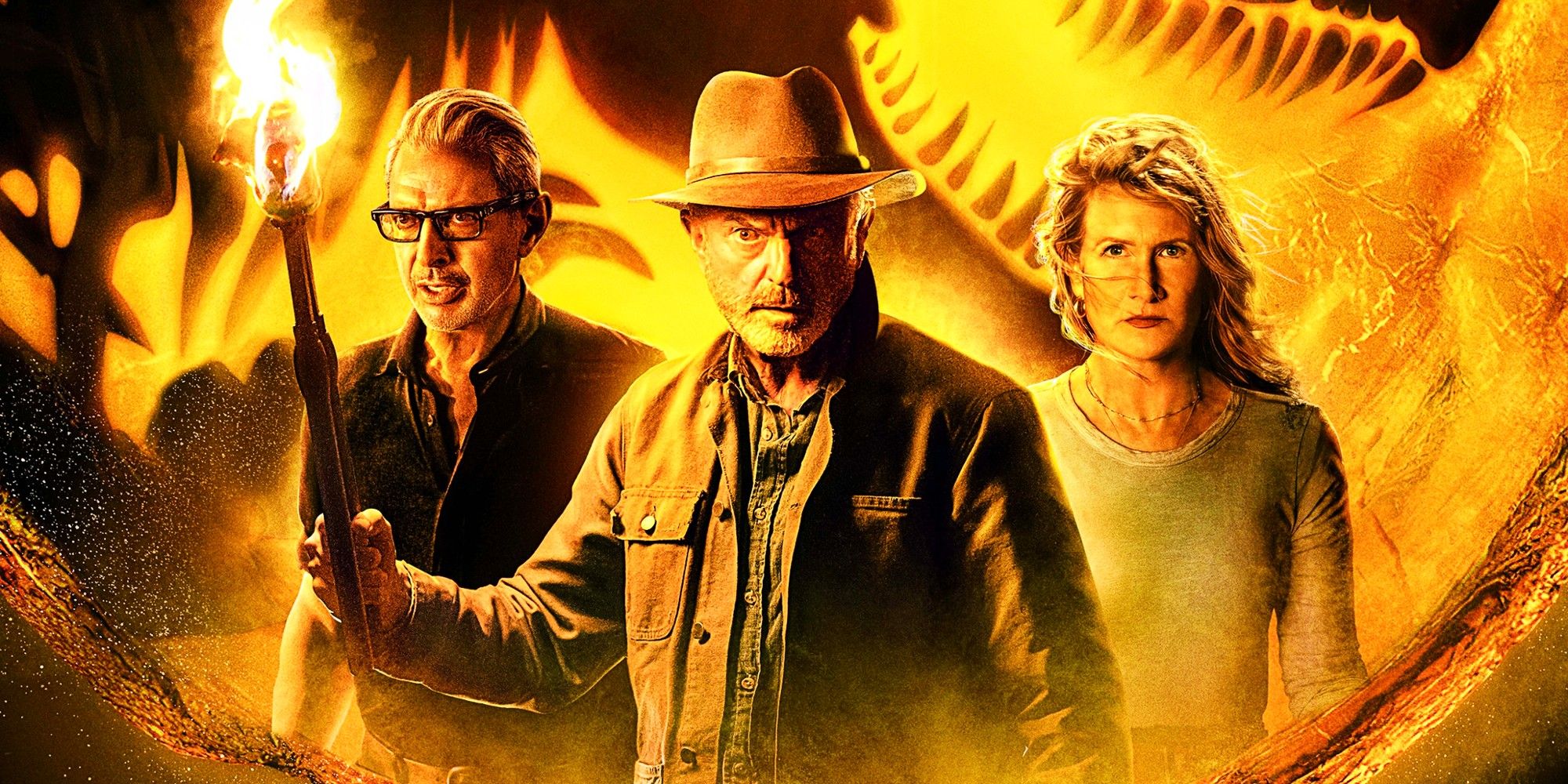 Jurassic World Dominion director, Colin Trevorrow, recently shared that the extended edition of the film will have more scenes of the Jurassic Park cast. The action-adventure film is sixth and the final film in the long-running franchise that began with Jurassic Park in 1993. Dominion proved to be a box office success, garnering over $975 million worldwide, making it the second-highest grossing film of the year behind Top Gun: Maverick.
Set four years after the events of Jurassic World: Fallen Kingdom, Dominion finds Claire Dearing (Bryce Dallas Howard) and former raptor wrangler Owen Grady (Chris Pratt) traveling across the world to find Maisie Lockwood (Isabella Sermon) who had been kidnaped by agents of Biosyn Genetics. The trio end up crossing paths with Dr. Alan Grant (Sam Neill), Dr. Ellie Sattler (Laura Dern), and Dr. Ian Malcolm (Jeff Goldblum), three characters who first appeared in the original 1993 film. Dominion was the first time the three actors starred in a film within the franchise since the Jurassic Park trilogy, although Goldblum had a brief cameo in Fallen Kingdom.
Related: What Dr Alan Grant Has Done Since Jurassic Park 3
Screen Rant recently caught up with Trevorrow, who explained that the Jurassic World Dominion Extended Edition will feature more scenes with the legacy cast. The director admitted that he was shooting the original cast members as a "fan" and wanted to truly honor them by making them as "real" as he could. Trevorrow revealed that there are more scenes in the extended edition which feature the original cast. Read what the director told Screen Rant below.
Colin Trevorrow: I was directing them as a fan of their characters—not just in this, but in a lot of things. Laura Dern had just won an Oscar pretty recently.

To me the challenge, and I think you can tell when you watch the movie, is to not make some kind of camera-winking version of this. I really wanted them to feel like real people in the real world—especially as people see the extended edition. I think they're even more real as characters, and I wanted it to feel like we were honoring them by sending them on a real adventure and honest adventure.

SR: Getting to see Alan and Ellie get it together finally was excellent.

Colin Trevorrow: There's a bit there. Yeah, there's a bit more of that arc in this. Which I think is really, really crucial.
The appearance of the three main characters in Dominion from the original Jurassic Park was a welcomed addition to much of the franchise's fanbase. Trevorrow appeared to have wanted to do his best to honor their return in an honest way as opposed to what he called a "camera-winking" style that leans heavily on nostalgia and callbacks to the original film. Regardless of the somewhat less-than-stellar reviews of Dominion, audiences were pleased with the cast's reunion, especially with Grant and Sattler's relationship finally becoming explicitly romantic.
With the Jurassic World Dominion Extended Edition releasing today, audiences can get even more footage of the original cast in the Jurassic World trilogy finale. The new scenes feature an alternate opening, more dinosaur action, and more moments with the original characters adding up to 14 minutes of additional footage. Although the filmmakers previously explained that Dominion will mark the end of the story that began in 1993, it also marks the start of a new era in the franchise. Whether the original cast will continue to play a role in the franchise, though, remains unknown. For now, audiences can get more Neill, Dern, and Goldblum with the Jurassic World Dominion Extended Edition.
Jurassic World Dominion is now available on 4K, Blu-ray, and Digital.