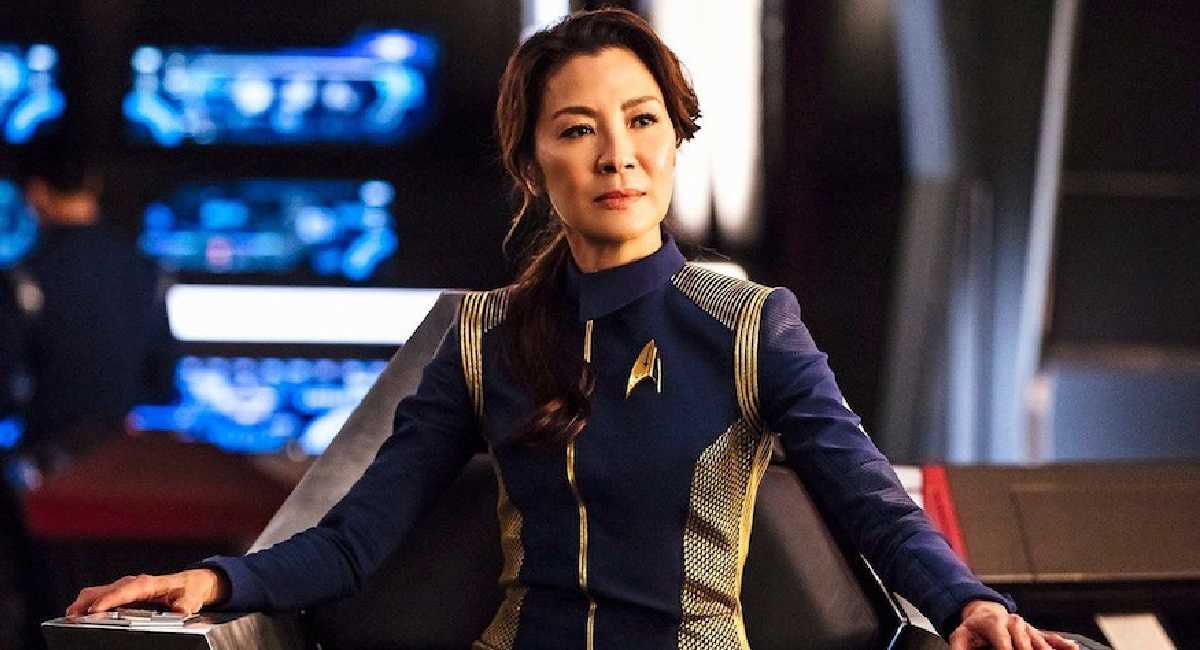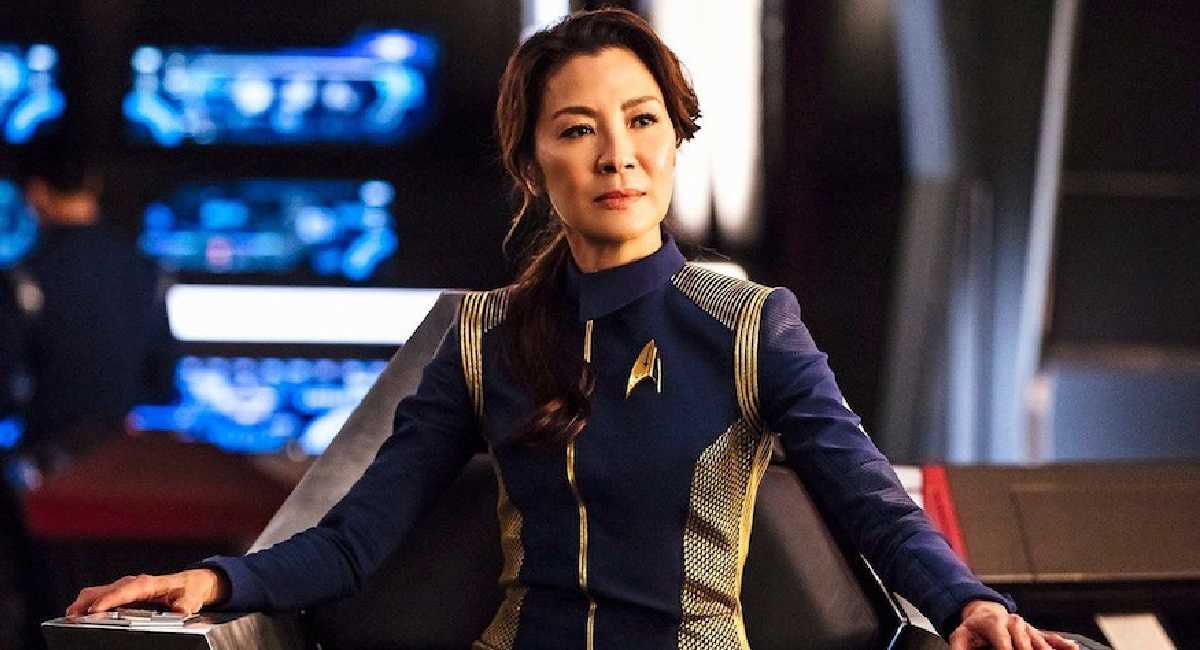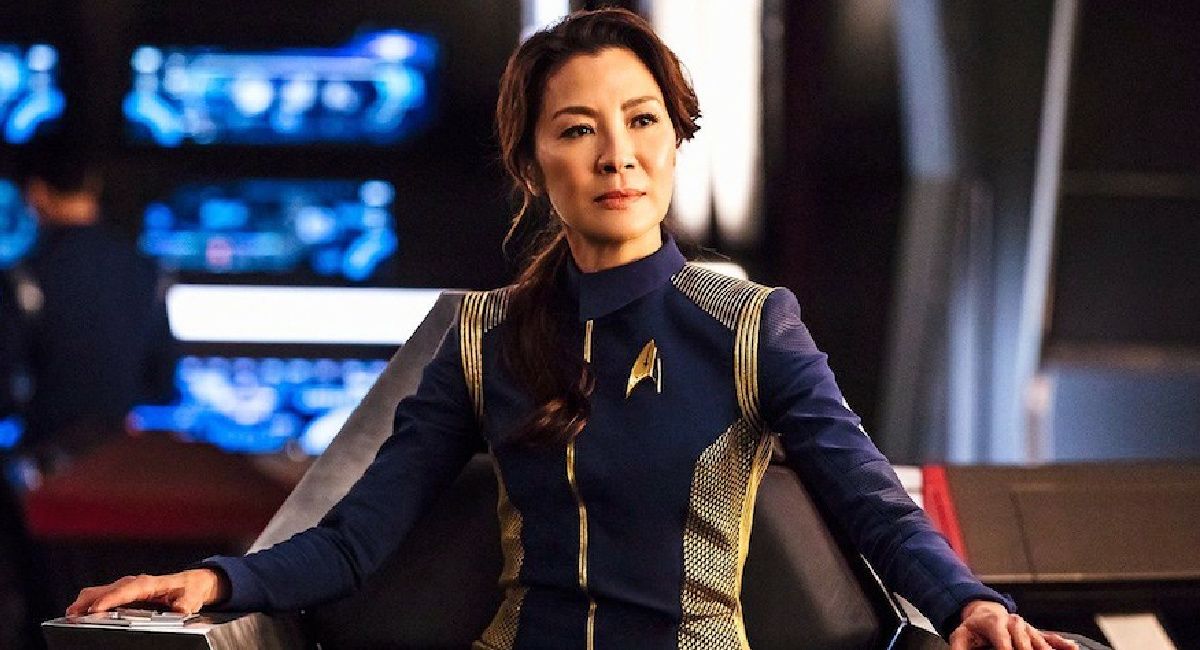 Michelle Yeoh as Philippa Georgiou on Paramount+'s 'Star Trek: Discovery.'
Netflix is busy celebrating the success of 'The Gray Man', the Chris Evans/Ryan Gosling action thriller from directors Joe and Anthony Russo.
It's no surprise, then, that the streaming service leapt at the chance to make the siblings' next planned film, an adaptation of Simon Stålenhag's illustrated novel 'The Electric State'.
The pair has already cast Millie Bobbie Brown and Chris Pratt (because they seemingly refuse to make a film post-Avengers without one of the Marvel heroes in it) in the movie.
Now they're adding an eclectic group of supporting roles, with Michelle Yeoh, Stanley Tucci, Brian Cox and Jenny Slate now aboard.
Stålenhag's lushly illustrated novel is set in a post-apocalyptic 1997 and tells the story of a teenage girl (Brown) who realizes that a strange but sweet robot who comes to her has actually been sent by her missing brother. She and the robot set out to find the brother in an imaginative world of humans mixing with all manner of tech, uncovering a grand conspiracy in the process. Stanley Tucci in 2017's 'Transformers: The Last Knight.'
Regular Russo writing collaborators Christopher Markus and Stephen McFeely wrote the script for the new movie after their company, AGBO, snapped up the rights and quickly sold a package including the writers, directors and Brown to Universal.
Yet it didn't quite coalesce there, and, with the deal back up for grabs, Netflix locked it down. "This is a very human story about a teenage girl with all the powers of a teenage girl and nothing more," Markus told Deadline around the time of the Universal deal. "Another thing we are really proud of when it comes to this story is all the major characters, barring one supporting character, are women which is super exciting to be involved in."
There are no details of who the new arrivals might be playing, though Deadline's report on the latest casting mentions that Cox and Slate will be lending their voices to CG characters.
And even though Netflix might love for the AGBO team to start work on the 'Gray Man' sequel and spin-off that was announced in the wake of its streaming success, this is certainly an intriguing prospect that is now crammed full of great actors.
Yeoh, of course, is a veteran enjoying current success with 'Everything Everywhere All At Once'. Cox is the foul-mouthed patriarch at the heart of HBO hit 'Succession'. Tucci needs little introduction but was most recently seen on the big screen in a small role for 'The King's Man'. Alexander, most famous for 'Seinfeld' on TV, worked on comedy pic 'Faith Based'. And Slate can be heard in 'Marcel the Shell with Shoes On' (and has a quick role in 'Everything Everywhere', where she causes trouble for Yeoh's Evelyn.
Set to kick off shooting this fall, there's no word yet of a date for 'The Electric State'. (L to R) Chris Evans, Anthony Russo (Director-Producer), Joe Russo (Director-Producer-Writer) on the set of 'The Gray Man.' Photo: Paul Abell/Netflix © 2022.