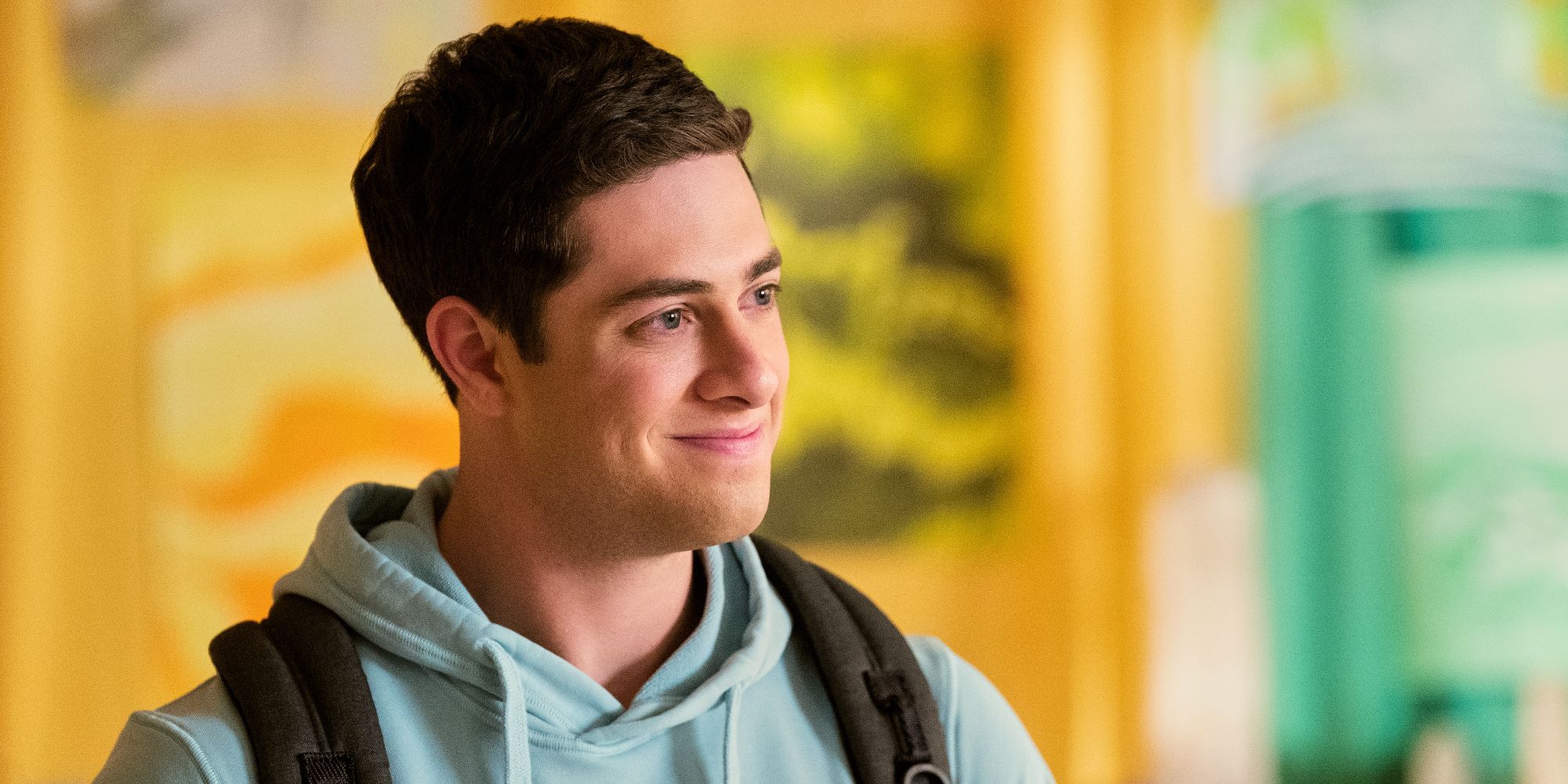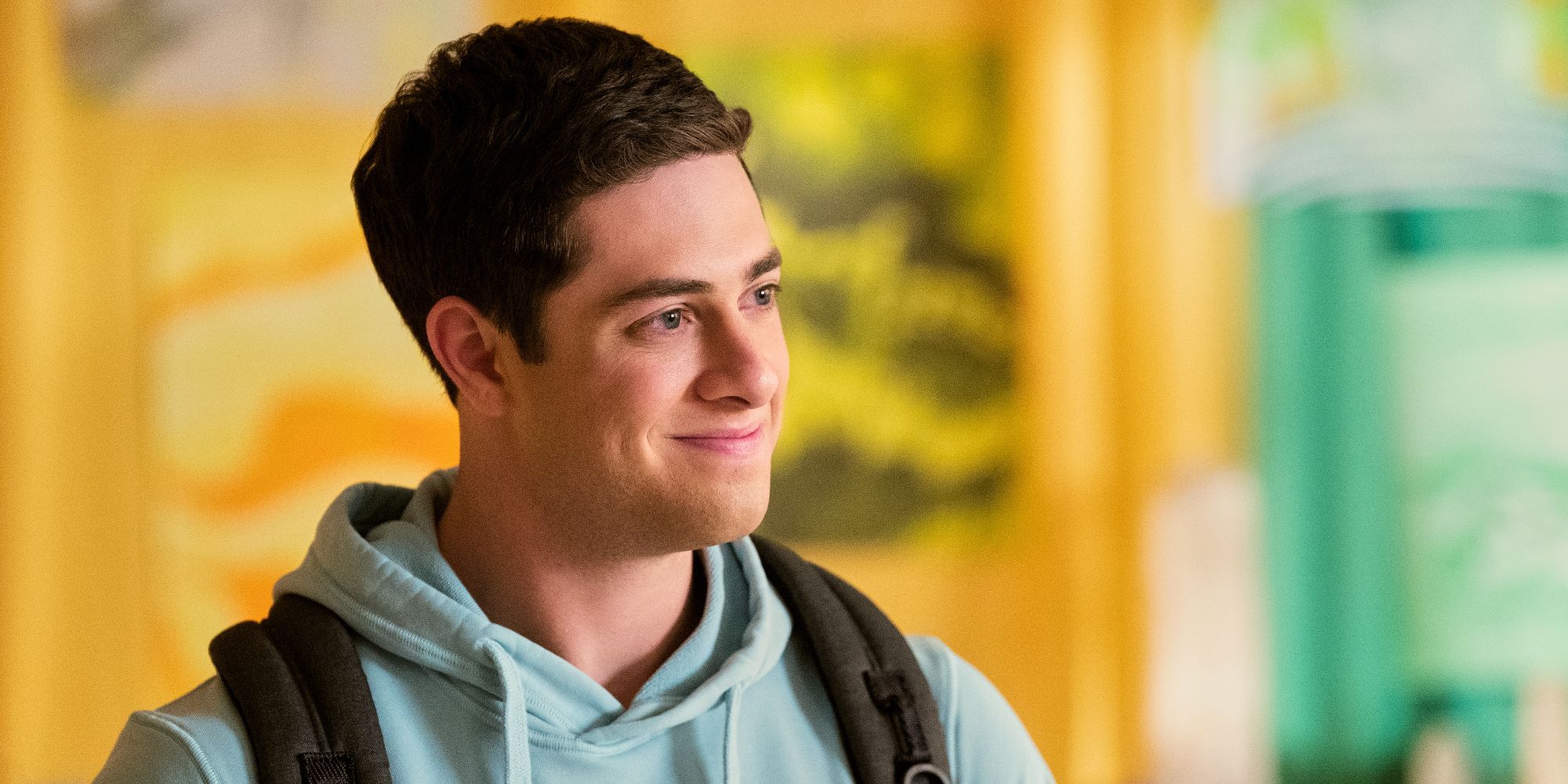 Jaren Lewison, who plays Ben Gross on Never Have I Ever, opens up about season 3's exciting cliffhanger ending that results in him sharing a kiss.
Spoilers for Never Have I Ever season 3 ahead
Jaren Lewison, who plays Ben Gross, opens up about Never Have I Ever season 3's exciting cliffhanger ending. Lewison will be returning for Never Have I Ever season 4, having played one of the show's main characters since the first season. Ben was introduced as Devi's academic frenemy, but became a potential love interest at the end of season 1, though he instead ended up dating Aneesa through the beginning of season 3.
SCREENRANT VIDEO OF THE DAY
Never Have I Ever season 3 ends with a shocking twist as Devi shows up at Ben's door with the "one free boink" coupon that he gave her in episode 9, and hands it back to him with the intention of having sex with him. Season 3 saw many of the mainstays in the series, including Devi and Ben, maturing throughout the season. Devi makes large strides by the Never Have I Ever season 3 ending, not only in gaining more self-confidence, but in putting her mental health first by staying in Sherman Oaks to be closer to her mom rather than going to the Shrubland School as well as continuing to face and work through the grief and trauma of her father's death. Ben in turn realizes that he's still in love with Devi in season 3, and also comes to terms with the fact that getting into Columbia isn't the end-all-be-all.
Related: Aneesa Deserved More Than What She Got In Never Have I Ever Season 3
In an interview with PEOPLE, Lewinson describes his perspective on season 3's cliffhanger ending. Lewinson notes that he was incredibly excited after reading the script for season 3, episode 10, and even shared his surprise and excitement about the final episode with costar Maitreyi Ramakrishnan (Devi) via text. Lewison shares that the Never Have I Ever season 3 finale felt particularly special to him, because of the journey that Ben and Devi have gone on since season 1, and how much they've each grown throughout each season. Full quotes from Lewison on season 3's ending can be read below via PEOPLE:
It was really special, I think, especially for Ben and Devi, who have gone through so much. […] You look all the way back at season one, and the first interaction that we see from Ben and Devi is ruthlessly making fun of her for being psychosomatic, in his words, which obviously is horrible. And now, her presenting him that one free boink card, that's unbelievable. They've come so far, and they've matured so much. […] To now really be thinking about giving each other a very intimate part of each other, I think that it's really special. And it's really cool to be a part of a relationship as an actor that has so much depth behind those two characters and that allows you to explore so much. And it's really fun getting to do it with Maitreyi, who's one of my best friends in real life.
Never Have I Ever season 3 saw Devi debating with herself about whether she is in fact ready to have sex, including several encounters with Paxton resulting in her almost having sex with him, but ultimately deciding against it. By the end of the season, Devi now being ready to have sex with Ben shows that she's ready to take on a new kind of relationship and enter a new phase in her life that was made possible due to her effort to continue to get to know herself as a person throughout the season. Although Ben and Devi still share several quips with each other throughout season 3, Ben's change in not only his general demeanor after his stint in the hospital, but also the sincerity and care that he shows for Devi in Never Have I Ever season 3, episode 9 signifies that he's also ready for a mature relationship with her.
Even though Ben and Devi seem like they will be together in season 4, it is not guaranteed that they will stay together. Paxton also showed several instances of progress throughout season 3, including making amends with past lovers that he wronged, and deciding to go to Arizona State University even though he will be further away from his best friend, Trent. Viewers will have to see in Never Have I Ever season 4 whether Paxton's changes throughout season 3, and his actions in season 4, will make Devi go back to him, stay with Ben, or be with neither of them.
Sources: PEOPLE