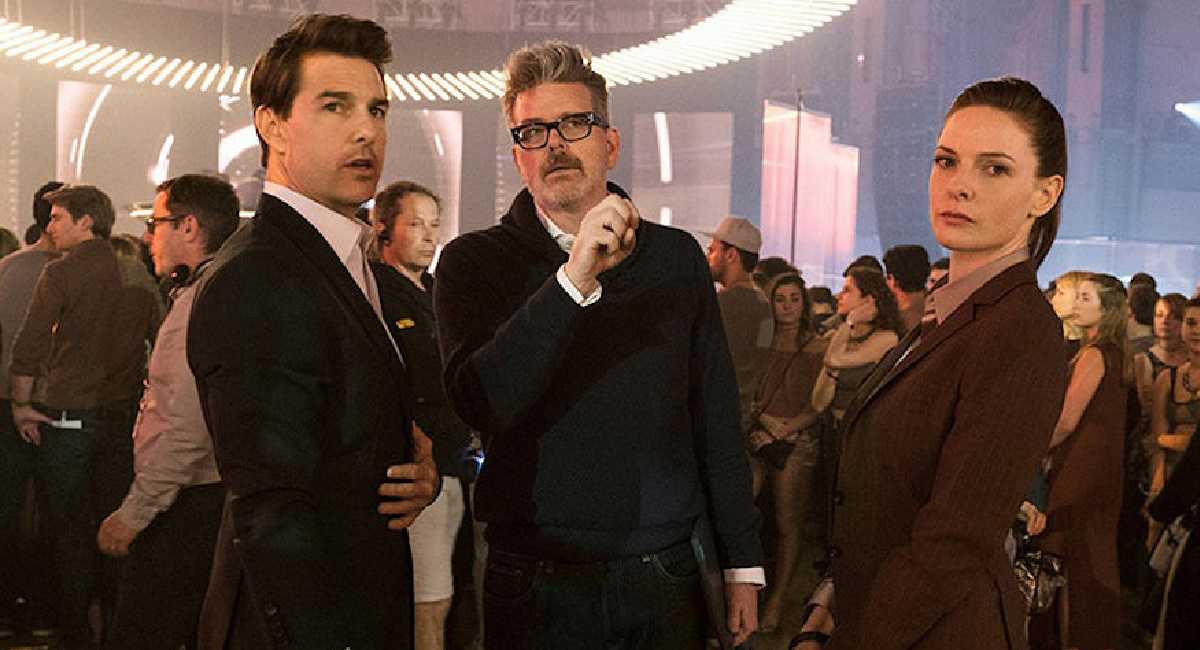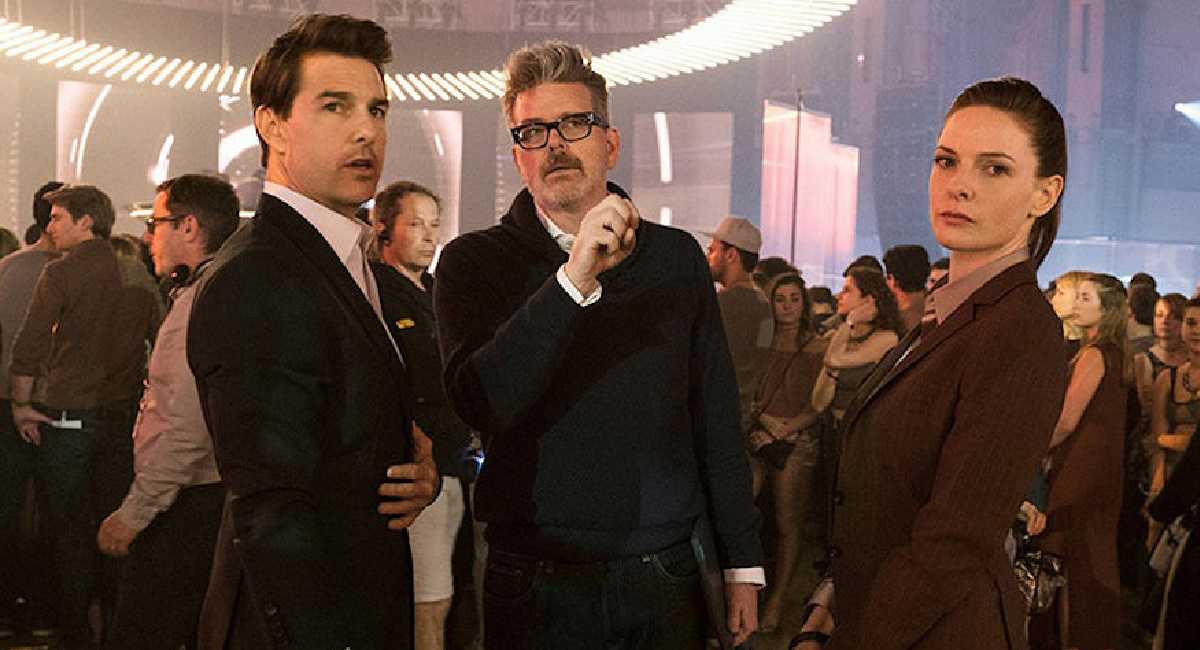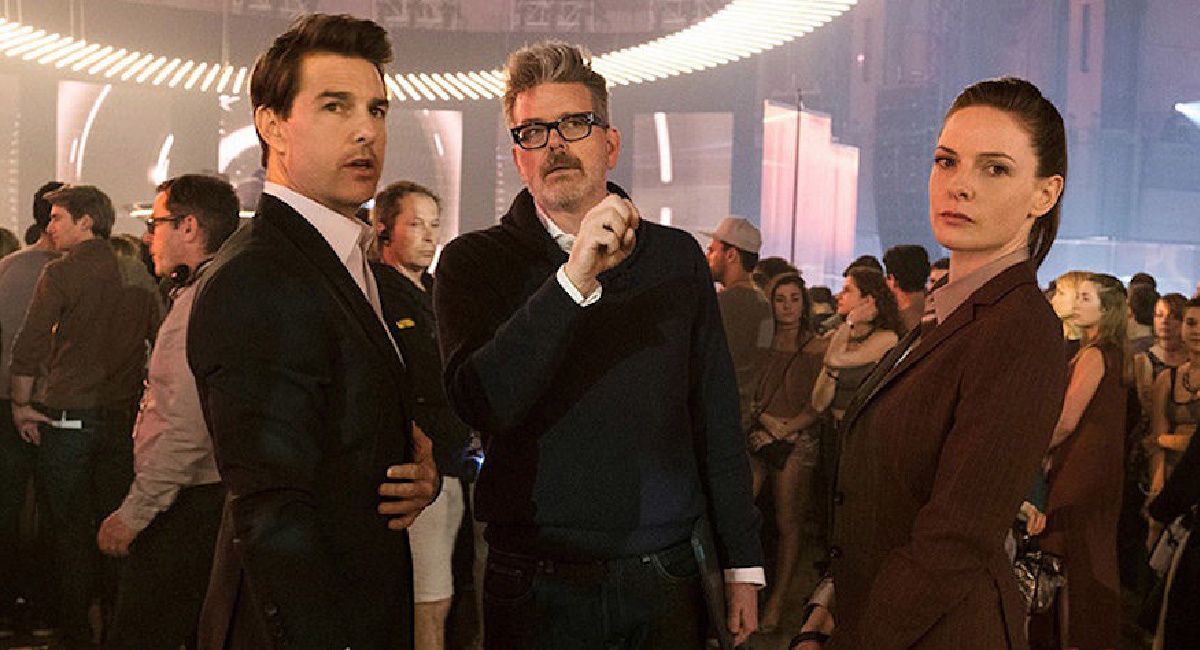 (L to R) Tome Cruise, director Christopher McQuarrie, and Rebecca Ferguson on the set of Paramount's 'Mission: Impossible – Fallout.'
After spending the last couple of years hard at work on two 'Mission: Impossible' movies to continue the successful franchise, you'd think that Tom Cruise and writer/director Christopher McQuarrie might want to spend some time doing other things than putting their life at risk (Cruise) and worrying about the risk to Cruise's life (McQuarrie).
Yet the pair – who have been creative partners since 'Valkyrie' – show no sign of stopping working together. In fact, they have plans for more movies once the next two 'Missions' are complete. And if Deadline's new report is to be believed, it'll see them heading off in new directions.
Flying high on the success of 'Top Gun: Maverick' (which Cruise starred in and produced and McQuarrie produced/script polished), the pair has been busy making the next Ethan Hunt adventures. But after that? There are some options.
Talk flew last week after McQuarrie appeared on the 'Light The Fuse' podcast and hinted at something new for the pair, though still in the action genre.
"It's kind of under wraps," McQuarrie said. "It has neither a fuse nor a fuselage. Oh that's not true… It does have some fuselages. It's something we've talked about for a really long time. It's way outside of what you're used to seeing Tom do. It's the kind of stuff I really love. It's a little bit more in my wheelhouse. And yet it takes everything we've learned on this journey, which is making movies more and more about emotion and real emotional experiences. That's what you're feeling when you're watching 'Top Gun'; it's me and Tom squeezing your adrenals for every emotion. Now we're applying that to something that is gnarlier." Tom Cruise in Paramount Pictures' 'Mission: Impossible – Fallout.'
It's hard to imagine something gnarlier than the stuff Cruise gets up to on a 'Mission' movie these days, but we're excited to see that.
Expanding on that, Deadline mentions that the pair is also looking to work on a movie musical, a song-and-dance affair that would allow Cruise to show off his performing chops (as seen, singing-wise, at least, in 'Rock of Ages').
And there's also the sweary, brusque studio executive Les Grossman that Cruise played in 'Tropic Thunder'. The duo are said to be fixated on bringing Grossman back somehow (sounds like Cruise enjoyed reviving one of his previous characters for 'Maverick' and might be up to do it for this one). And, lest (or Les) we forget? Grossman has some dance moves of his own.
Before any of that, though, the two have their eyes on space. Cruise is still planning to shoot a movie in low Earth orbit on a new addition to the International Space Station with the support of NASA and SpaceX. That has Doug Liman attached to direct, while McQuarrie would produce.
'Mission: Impossible – Dead Reckoning Part One' will be in theaters on July 14th, 2023, with 'Mission: Impossible – Dead Reckoning Part Two' following on June 28th, 2024.