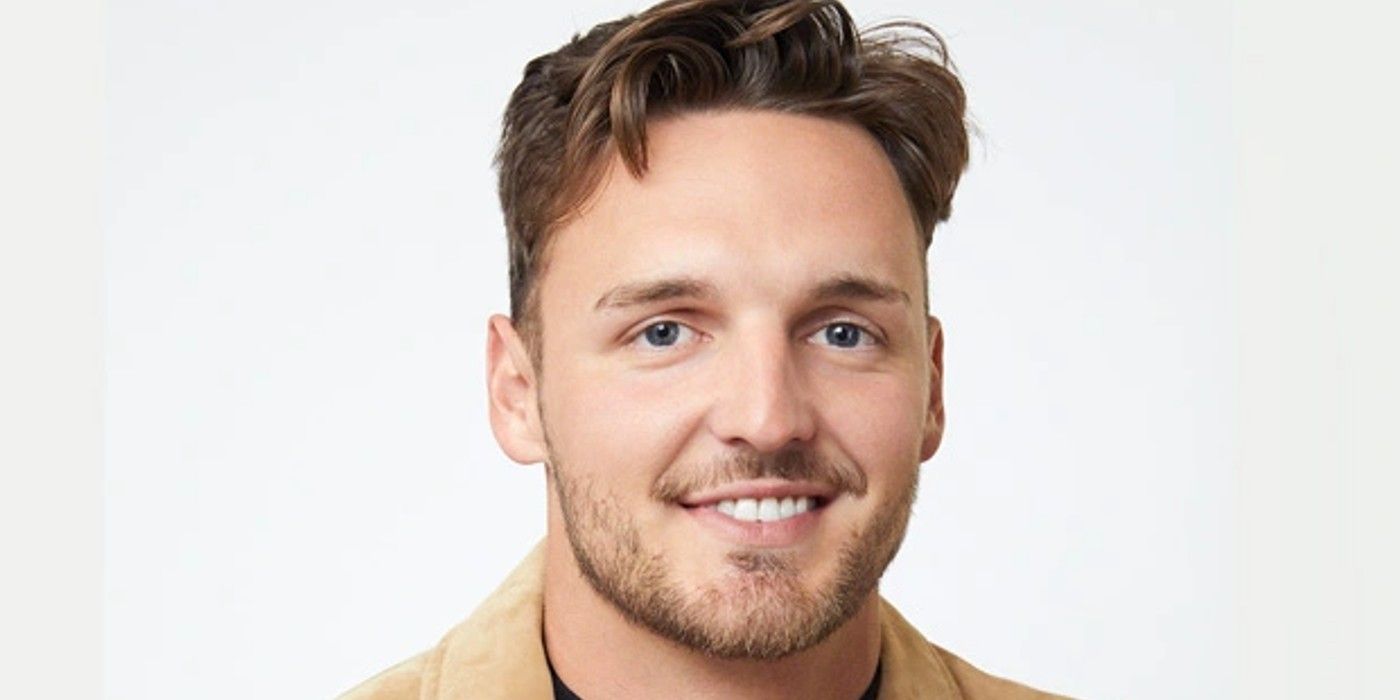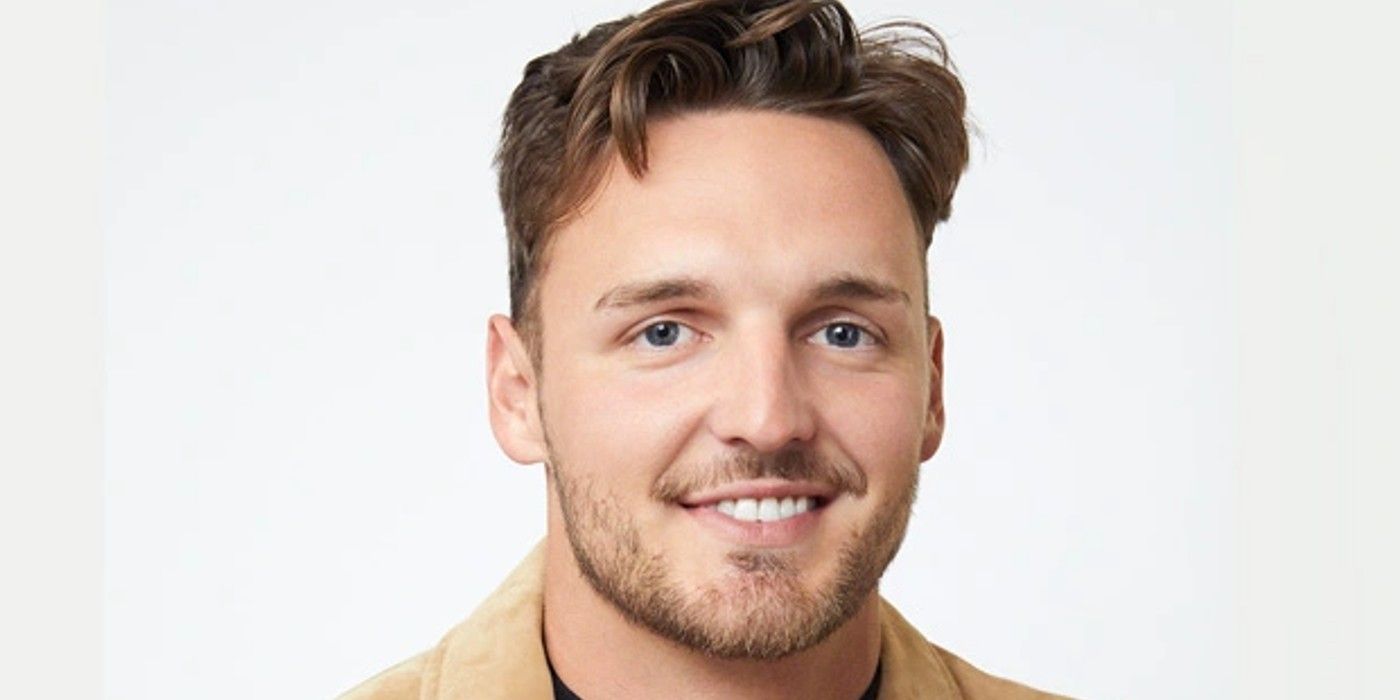 Logan Reveals Mental Health Struggle During Bachelorette Journey
The Bachelorette's Logan Palmer's journey ended when he tested positive for COVID-19. Now he speaks out about his mental health struggles on the show.
On The Bachelorette season 19, suitor Logan Palmer switched from dating Rachel Recchia to her co-Bachelorette Gabby Windey, and now, after his exit, he is opening up about his mental health struggles during the show. During his limo entrance, Logan a 26-year-old videographer from San Diego, California, charmed both women when he showed up with baby chicks, telling them that he had to get used to hanging out with a couple of "cute chicks" all the time. Additionally, Logan was the only man to kiss both Rachel and Gabby.
SCREENRANT VIDEO OF THE DAY
Logan later accepted Rachel's rose, which meant that he would be dating her exclusively, but he soon decided that he wanted to date Gabby when he realized that he had a stronger connection with her. Logan had a lot of inner conflict as he was wrestling with this decision, but he ultimately followed his heart. He told Rachel the truth, and then asked Gabby for a chance. Gabby accepted him into her group, and things seemed to be going well between them. However, Logan's journey came to an abrupt end when he tested positive for COVID-19 and was forced to leave the show.
Related: Why Logan Switching To Gabby Had Bachelorette Guys Doubting Her & Rachel
In a post on Instagram shared after his Bachelorette exit, Logan opened up about his mental health struggles during the show. He wrote that he decided to go on a reality dating show because he "figured it was something new, it was an adventure. But I came out the other side with much more than an experience. I came out of this with real feelings, strong emotions, lessons learned, and a lot to be grateful for." He went on to say that Bachelorettes Rachel and Gabby, "two very strong women," gave him the opportunity to learn about himself and about relationships. He expressed his gratitude toward them, saying, "Thank you for your class, your patience, and your time." Logan then apologized to Rachel, telling her that he was sorry that he added "more difficulty to an already challenging journey. That was never my intention, but it was inspiring how strong you were through it all." He then thanked Gabby for taking a chance on him, adding, "The stars didn't quite align with you and I, but I am a better person for knowing you." Logan said that both women have "shaped me into a better man and are so deserving of happiness. I know you will find it with the men you have remaining."
In his post, former Bachelorette contestant Logan continued, commenting that watching himself on the show gave him a different perspective. He said that he "will always be someone who will steer with their heart whether it is popular or not. But in the future, I want to lead with intention and pursue with purpose. I am ready to bring those lessons back into my life." Logan then revealed that he has struggled with his mental health since he was 12 years old, and "this process was more difficult in that arena than I ever thought possible. Destructive thoughts and constant doubt are hurdles that I think everyone relates to at some point but not everyone talks about." After speaking about his Bachelorette experience, Logan added, "I want to be transparent about that part of my journey too, and I hope I can be a safe place for others who struggle with it. Acknowledging my mental health and how it affects those around me will be a priority in my life moving forward." Logan concluded his post by saying The Bachelorette, "wasn't all roses, but I am grateful for it all."
Although Logan was one of the more controversial contestants because of the change he made from Rachel to Gabby, most fans agreed that his intentions were good. Now, as he gives a bit more insight into his mental health struggles during The Bachelorette, he is giving viewers a whole new perspective about his decision on the show. Logan seems to have learned much about himself while he was on The Bachelorette, and can now move forward in his life with a deeper understanding of how his mental health affects him and those around him.
The Bachelorette airs Mondays at 8 p.m. EDT on ABC.
Source: Logan Palmer/Instagram